Northern Victoria Inland Fishing Maps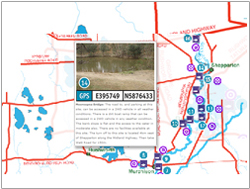 The following pages contain maps of many of the rivers and access roads of the northern parts of Victoria. The maps contain a range of information including information about public land and access.
Note: coordinates are in this projection - Northern = Latitude and Easting = longitude. Ensure your GPS is compatible with these settings.