Have your say on the 10 million fish stocking plan
Record bonanza set to continue for Victorian fishers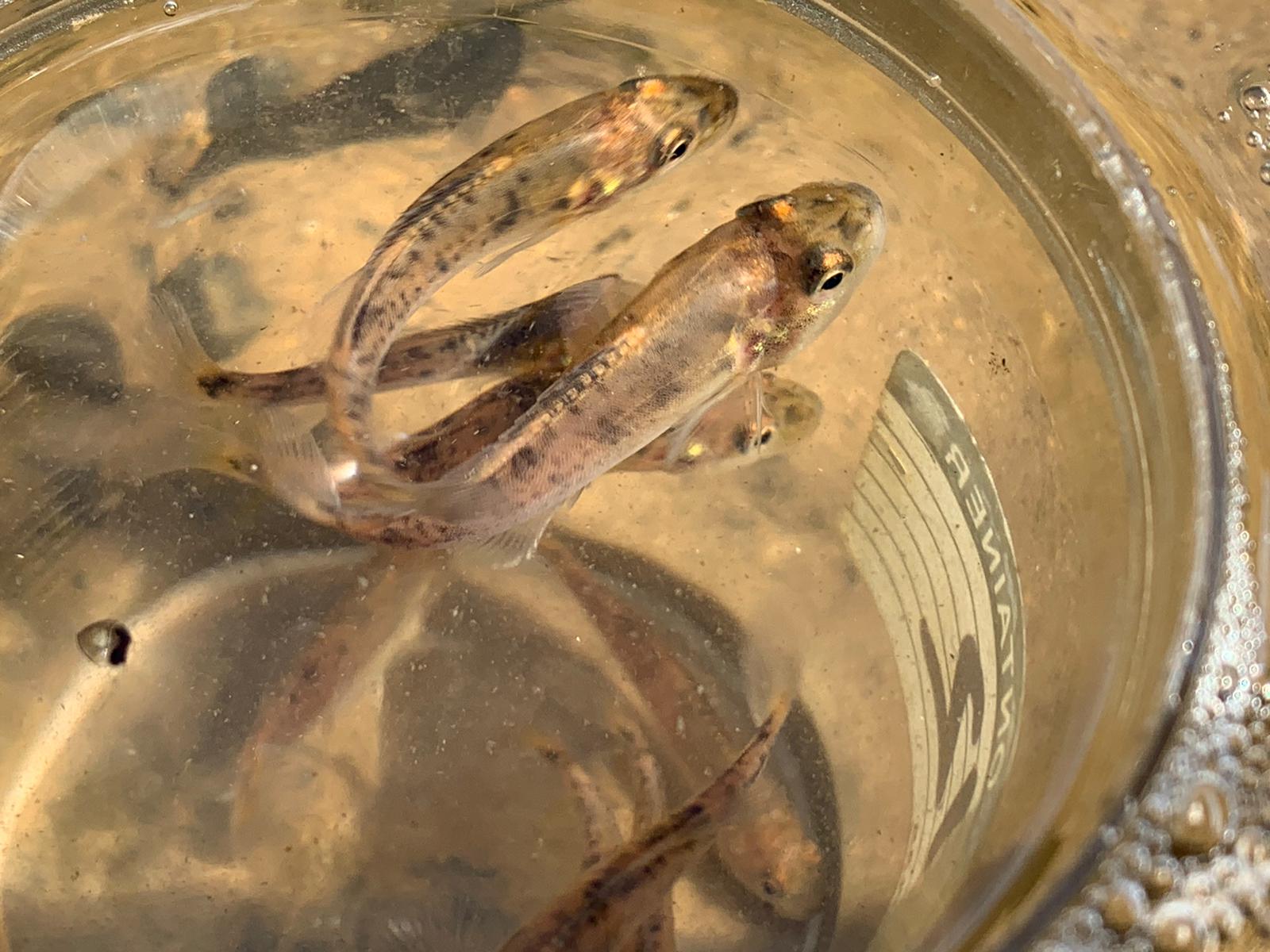 As part of the Victorian State Government's Go Fishing Victoria plan to get more people fishing more often in more places – we are commited to increasing fish stocking to 10 million fish by April 2022.
Your DRAFT fish stocking plan proposes the release of a further 10 million fish in the upcoming stocking year (April 2022-March 2023).
You, as Victorian anglers, have developed the fish stocking plan together with the VFA over many years, and while it helps support our great fisheries there is always room for improvement.
Victoria has a wide range of waters available for recreational fishing and it is important that the fish stocking program provides the foundation for future fisheries, meeting your fishing aspirations.
The VFA wants your ideas and comments so we can continue to make the most out of the fish stocking program and continue to work together with you to provide exciting and productive fisheries.
Keep scrolling for details on how to have your say.
Key highlights for the 2022-23 draft stocking include
One million native fish into Rocklands Reservoir
1.1 million fish going into Lake Eildon
One million native fish into Lake Eppalock
Stonker rainbow trout continuing to be stocked into urban lakes
Campaspe River Murray cod stocking boosted to 100,000
Dusky flathead released into the Gippsland Lakes
Lake Hume getting 150,000 brown trout
Waranga Basin stocked with 100,000 golden perch
Wimmera River scheduled to receive 500,000 golden perch and 10,000 Murray cod
Lake Eildon receiving 150,000 brown trout
Stocking of 100,000 estuary perch into the Gippsland Lakes
Lake Tyers stocked with 30,000 estuary perch
Wurdiboluc Reservoir receiving 20,000 rainbow trout
Auravale Lake stocked with estuary perch for the first time
Public consultation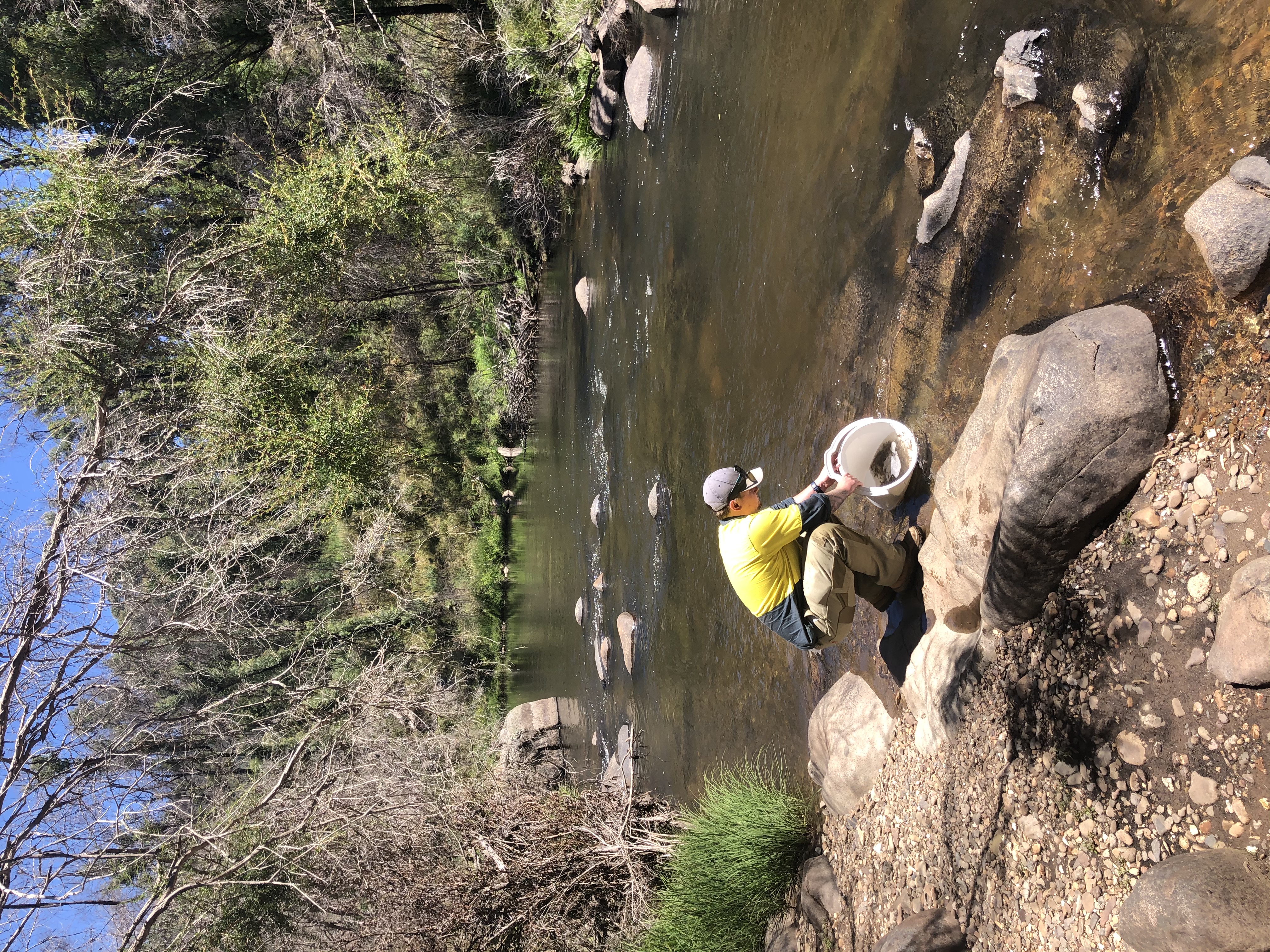 To have your say we are seeking your input and comments on the DRAFT stocking plan detailed below.
All submissions will be considered by the Victorian Fisheries Authority and a range of fishers from VRFish, Native Fish Australia, Australian Trout Foundation, other recreational fishing representatives and Government agencies through the Vic Fish Stock meetings held in February 2022.
Submissions on the plan can be sent through to improving.fishing@vfa.vic.gov.au and will be accepted up until Friday 4th of February 2022.
For further information about the Draft Fish Stocking Plan, please email John Douglas, Fisheries Manager at john.douglas@vfa.vic.gov.au
Draft Fish Stocking Plan 2022-23
| Stocking location | |
| --- | --- |
| Albert Park Lake (Albert Park) | |
| | |
| | |
| | |
| | |
| | |
| | |
| | |
| | |
| Allans Flat Dredge Hole (Allans Flat) | |
| | |
| | |
| | |
| | |
| | |
| | |
| | |
| | |
| | |
| | |
| | |
| | |
| Aringa Reservoir (Port Fairy) | |
| | |
| | |
| | |
| | |
| Avoca River (Charlton to Nattie Yallock) | |
| | |
| | |
| Avon River (Stratford to Valencia Creek) | |
| | |
| Bangerang Cultural Centre (Shepparton) | |
| | |
| | |
| | |
| Banimboola Lake (Dartmouth Pondage) | |
| | |
| | |
| Bannockburn Lagoon (Bannockburn) | |
| | |
| Barkers Creek Reservoir (Harcourt) | |
| | |
| | |
| | |
| | |
| | |
| | |
| | |
| | |
| Bealiba Reservoir (Bealiba) | |
| | |
| | |
| | |
| | |
| Bellfield Reservoir (Halls Gap) | |
| | |
| | |
| | |
| | |
| | |
| | |
| | |
| Berwick Springs Estate Lake (Berwick) | |
| | |
| | |
| | |
| | |
| | |
| | |
| | |
| Blue Rock Lake (Willow Grove) | |
| | |
| | |
| | |
| | |
| | |
| | |
| | |
| | |
| | |
| Boosey Creek (Katamatite) | |
| | |
| | |
| | |
| | |
| Bostock Reservoir (Ballan) | |
| | |
| | |
| | |
| | |
| Bringalbert Lake (Bringalbert) | |
| | |
| Broken Creek (Dip Bridge to Nathalia) | |
| | |
| | |
| Broken River (Benalla --including Benalla Lake--upstream to Nillahcootie) | |
| | |
| | |
| Broken River (Downstream Benalla to Shepparton) | |
| | |
| | |
| Buffalo Lake (Dandongadale) | |
| | |
| | |
| | |
| | |
| Buffalo River (above Buffalo Lake) | |
| | |
| Bullarto Reservoir (Bullarto) | |
| | |
| | |
| Bullen Merri Lake (Camperdown) | |
| | |
| | |
| | |
| | |
| | |
| Cairn Curran Reservoir (Maldon) | |
| | |
| | |
| | |
| Calembeen Lake (Creswick) | |
| | |
| Campaspe River (Axedale to Rochester) | |
| | |
| | |
| | |
| | |
| | |
| | |
| Cartcarrong Lake (Winslow) | |
| | |
| | |
| | |
| | |
| Casey Fields Lake (Cranbourne) | |
| | |
| | |
| | |
| Casey Fields Lake (Cranbourne) | |
| | |
| | |
| | |
| Caulfield Racecourse Lake (Caulfield) | |
| | |
| | |
| Charlegrark Lake (Booroopki) | |
| | |
| | |
| | |
| | |
| | |
| | |
| | |
| | |
| | |
| Coleraine Lagoon (Coleraine) | |
| | |
| | |
| | |
| Cosgrave Reservoir (Creswick) | |
| | |
| | |
| | |
| | |
| Craigmuir Lake (Mooroopna) | |
| | |
| Crusoe Reservoir (Bendigo) | |
| | |
| | |
| | |
| | |
| | |
| | |
| | |
| Cullulleraine Lake (Cullulleraine) | |
| | |
| Darlingsford Lake (Melton) | |
| | |
| | |
| | |
| | |
| | |
| | |
| | |
| | |
| | |
| Devilbend Reservoir (Mooroduc) | |
| | |
| | |
| | |
| | |
| | |
| | |
| Dunkeld Arboretum (Dunkeld) | |
| | |
| | |
| | |
| | |
| | |
| | |
| | |
| | |
| Eildon Pondage Weir (Eildon) | |
| | |
| | |
| | |
| Eldorado Dredge Hole (Eldorado) | |
| | |
| | |
| | |
| | |
| | |
| | |
| | |
| | |
| | |
| | |
| | |
| | |
| | |
| | |
| | |
| Felltimber Creek Wetlands (Wodonga) | |
| | |
| | |
| | |
| | |
| | |
| | |
| | |
| | |
| First Reedy Lake (Kerang) | |
| | |
| Foletti Caravan Park Lake (Donald) | |
| | |
| | |
| | |
| Forest Lake (Kangaroo Flat) | |
| | |
| | |
| | |
| | |
| | |
| | |
| | |
| | |
| Gillear Lake (Allansford) | |
| | |
| | |
| | |
| | |
| | |
| | |
| | |
| Glenmaggie Lake (Glenmaggie | |
| | |
| Glenmaggie Lake (Glenmaggie) | |
| | |
| | |
| | |
| | |
| Goldfields Reservoir (Maryborough) | |
| | |
| | |
| Goldfields Reservoir (St Arnaud) | |
| | |
| | |
| Golf Course Dam (Longwood) | |
| | |
| Goulburn River (Above Goulburn Weir to Seymour, including Nagambie) | |
| | |
| Goulburn River (Above Goulburn Weir to Molesworth) | |
| | |
| Goulburn River (Above Goulburn Weir to Seymour, including Lake Nagambie) | |
| | |
| Goulburn River (Below Goulburn Weir to Yambuna) | |
| | |
| | |
| Goulburn River (Eildon to Molesworth) | |
| | |
| | |
| | |
| | |
| | |
| Great Western Racing Recreation Reserve Lake (Great Western) | |
| | |
| | |
| | |
| | |
| | |
| | |
| | |
| | |
| | |
| | |
| | |
| | |
| Gunbower Creek (Patho to Spences Bridge) | |
| | |
| | |
| | |
| | |
| | |
| Haddon Reservoir (Haddon) | |
| | |
| | |
| | |
| | |
| | |
| Hanging Rock Lake (Woodend) | |
| | |
| | |
| | |
| | |
| Heyfield Racecourse Lake (Heyfield) | |
| | |
| Hopkins River (Kent Ford Road Bridge to the Junction with the Mount Emu Creek) | |
| | |
| | |
| | |
| | |
| Hume Lake including Mitta River (Tallangatta) | |
| | |
| | |
| | |
| | |
| Inglewood Reservoir (Inglewood) | |
| | |
| Jack Emmett Lagoon (Rupanyup) | |
| | |
| Jubilee Lake (Daylesford) | |
| | |
| | |
| | |
| Kangaroo Lake (Lake Charm) | |
| | |
| | |
| Karkarook Lake (Moorabbin) | |
| | |
| | |
| | |
| | |
| | |
| | |
| Kennington Reservoir (Strathdale) | |
| | |
| Kerferd Lake (Beechworth) | |
| | |
| Kialla Lakes (Shepparton) | |
| | |
| Kiewa River (Baranduda to Dederang) | |
| | |
| | |
| | |
| | |
| | |
| | |
| | |
| | |
| | |
| Konong Wootong Reservoir (Konong Wootong) | |
| | |
| | |
| | |
| | |
| | |
| Laanecoorie Reservoir (Laanecoorie) | |
| | |
| | |
| | |
| | |
| Lascelles Lake (Hopetoun) | |
| | |
| | |
| | |
| | |
| Lauriston Reservoir (Lauriston) | |
| | |
| | |
| | |
| Les Stone Park Lake (Wodonga) | |
| | |
| Lethbridge Lake (Lethbridge) | |
| | |
| Lilliput Lane Reserve (Pakenham) | |
| | |
| | |
| | |
| | |
| | |
| | |
| | |
| | |
| | |
| | |
| | |
| | |
| Lismore Golf Club Lake (Lismore) | |
| | |
| Little Boort Lake (Boort) | |
| | |
| | |
| | |
| | |
| Loddon River (Below Laanecoorie to Fernihurst Weir and including Kerang Weir*) | |
| | |
| Loddon River (Below Laanecoorie to Fernihurst Weir) | |
| | |
| | |
| | |
| Lowanna Lake (Shepparton) | |
| | |
| Macalister River (D/s of L. Glenmaggie) | |
| | |
| Macalister River (Downstream of L. Glenmaggie) | |
| | |
| Macalister River (U/s of L. Glenmaggie to Junction with the Wellington River) | |
| | |
| Macalister River (upstream Cheynes Bridge ) | |
| | |
| Malmsbury Reservoir (Malmsbury) | |
| | |
| | |
| | |
| | |
| | |
| | |
| | |
| | |
| | |
| | |
| McDougall lake (Broadford) | |
| | |
| Melton Reservoir (Melton) | |
| | |
| | |
| | |
| | |
| | |
| | |
| Merri River (Grassmere to Dennington) | |
| | |
| | |
| | |
| | |
| | |
| Mitchell River (Glenaladale to Augusvale ) | |
| | |
| Mollisons Creek (Pyalong) | |
| | |
| Moodemere Lake (Rutherglen) | |
| | |
| Moorabool Reservoir (Bolwarrah) | |
| | |
| | |
| Mooroopna Recreation Reserve Lake (Mooroopna) | |
| | |
| Mordialloc Creek/National Aquatic Centre | |
| | |
| | |
| | |
| Mount Beauty Pondage (Mount Beauty) | |
| | |
| | |
| Mount Emu Creek (Skipton to Panmure) | |
| | |
| Moyne River (Rosebrook to Toolong North) | |
| | |
| Nagambie Lake/Goulburn Weir | |
| | |
| | |
| | |
| | |
| | |
| | |
| | |
| | |
| | |
| | |
| | |
| | |
| | |
| | |
| | |
| Newlyn Reservoir (Newlyn) | |
| | |
| | |
| | |
| Nillahcootie Lake (Barjarg) | |
| | |
| | |
| | |
| | |
| | |
| | |
| Nursery Reservoir (Macedon) | |
| | |
| Old Hamilton Reservoir (Hamilton) | |
| | |
| | |
| | |
| | |
| | |
| Ovens River (downstream Wangaratta) | |
| | |
| Ovens River (Oxley Flats to Rocky Point) | |
| | |
| | |
| | |
| | |
| Pertobe Lake (Warrnambool) | |
| | |
| Police Paddock Dams (Horsham) | |
| | |
| Purrumbete Lake (Camperdown) | |
| | |
| | |
| | |
| | |
| | |
| Pykes Creek Reservoir (Ballan) | |
| | |
| | |
| | |
| | |
| Quarry Street Reserve Lake (Trentham) | |
| | |
| Rainbow Creek (Heyfield/Cowwarr) | |
| | |
| Ratzcastle Lake (Kangawall) | |
| | |
| Rocklands Reservoir (Balmoral) | |
| | |
| | |
| | |
| | |
| | |
| Rowville Lakes (Rowville) Hutton and Hill Lakes | |
| | |
| Rowville Lakes (Rowville) Sutton and Hill Lakes | |
| | |
| | |
| | |
| | |
| | |
| Roxburgh Park Lakes (Roxburg Park) | |
| | |
| Roxburgh Park Lakes (Roxburgh Park) | |
| | |
| | |
| | |
| Saint Augustines Water Hole (Geelong) | |
| | |
| Sambell Lake (Beechworth) | |
| | |
| | |
| Serpentine Creek (Duham Ox) | |
| | |
| | |
| Seven Creeks (Above Polly McQinns Weir) | |
| | |
| | |
| | |
| | |
| Simpson Recreation Reserve Lakes (Simpson) | |
| | |
| | |
| | |
| | |
| | |
| | |
| | |
| | |
| St Georges Lake (Creswick) | |
| | |
| | |
| | |
| Stanley Ditch Dam (Stanley) | |
| | |
| | |
| | |
| Sumsion Gardens Lake (Wodonga) | |
| | |
| Talbot Reservoir (Evansford) | |
| | |
| | |
| Tambo River (Bruthen to Junction with the Haunted Stream) | |
| | |
| | |
| | |
| | |
| | |
| | |
| | |
| | |
| | |
| | |
| | |
| Teddington Reservoir Bottom (Stuart Mill) | |
| | |
| | |
| | |
| | |
| Thomson River (D/s Cowwarr Weir) | |
| | |
| Timbarra River (near Junction with the Tambo River) | |
| | |
| Tom Thumb Lake (Eaglehawk) | |
| | |
| Tooliorook Lake (Lismore) | |
| | |
| | |
| Toolondo Reservoir (Toolondo) | |
| | |
| | |
| Tronoh (Top) Harrietville Dredge Hole (Harrietville) | |
| | |
| Tullaroop Reservoir (Carisbrook) | |
| | |
| | |
| | |
| | |
| | |
| Tyers River (Wirilda Park to Caringal) | |
| | |
| Upper Coliban Reservoir (Kyneton) | |
| | |
| | |
| | |
| | |
| Upper Sandy Creek Dam (Upper Sandy Creek) | |
| | |
| | |
| | |
| Upper Stoney Creek Reservoir (Durdidwarrah) | |
| | |
| | |
| Valencia Creek (U/s Valencia Creek) | |
| | |
| Victoria Lake (Maryborough) | |
| | |
| Victoria Lake (Shepparton) | |
| | |
| | |
| Victoria Lake (Shepparton) | |
| | |
| | |
| Victoria Lakes (Ballarat) | |
| | |
| Walkers Lake (Avon Plains) | |
| | |
| | |
| | |
| | |
| | |
| | |
| | |
| | |
| | |
| | |
| | |
| | |
| | |
| Wendouree Lake (Ballarat) | |
| | |
| | |
| Werribee River (Downstream of Melton Weir) | |
| | |
| West Barwon Dam (Forrest) | |
| | |
| | |
| William Hovell Lake (Cheshunt South) | |
| | |
| | |
| | |
| | |
| | |
| Wimmera River (Jeparit to Elmhurst) | |
| | |
| Wimmera River (Jeparit to Horsham) | |
| | |
| | |
| Wombat Reservoir (Daylesford) | |
| | |
| | |
| Wooroonook Lake (Charlton) | |
| | |
| | |
| Wurdiboluc Reservoir (Winchelsea) | |
| | |
| | |
| | |
| | |
| | |
| | |
| | |
| Yarrambat Lake (Yarrambat) | |
| | |
| | |
| Yarriambiack Creek (Beulah to Warracknabeal) | |
| | |
| | |