Commercial Fish Production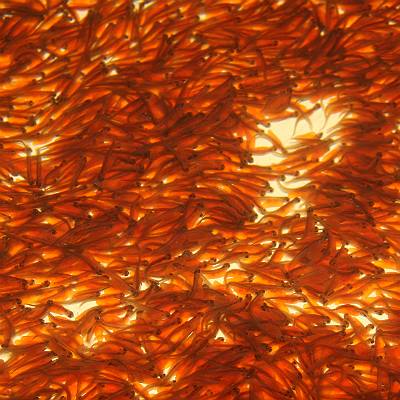 The Victorian Fisheries Authority produces regular Information Bulletins regarding commercial fish production.
Victoria's commercial fisheries began at the time of European settlement during the 1840s.
These fisheries have been managed under various Fisheries Acts since 1859 and fishery catch data has been collected continuously since 1911. Catch and effort data for the period since June 1978 is stored in an electronic database where the data is secure and readily accessible for various uses.
This information bulletin is designed to meet the data needs of the fishing industry, fishery researchers, the Victorian Fisheries Authority, the Victorian Government, the Commonwealth Government, and the United Nations Food and Agricultural Organisation.
From March 2020, COVID‐19 has impacted the Victorian commercial fishing and aquaculture industries Under the Fisheries Act 1995, lodgement of catch and effort return forms is a condition of a fishery access licence. Individual returns are collected under Section 146 of the Act and are treated confidentially according to the Fisheries Act 1995 and the Information Privacy Act 2000.
The data is released in aggregated form only. To preserve confidentiality, data is not reported if less than five licence holders have contributed to it.
The latest bulletin is for 2021/22, and is available to download here (PDF - 619.0 KB) .
To view a PDF of the 2020/21 bulletin, click here. (PDF - 598.2 KB)
To view a PDF of the 2019/20 bulletin, click here. (PDF - 601.7 KB)
To view a PDF of the 2018/19 bulletin, click here. (PDF - 598.6 KB)