Seaweed aquaculture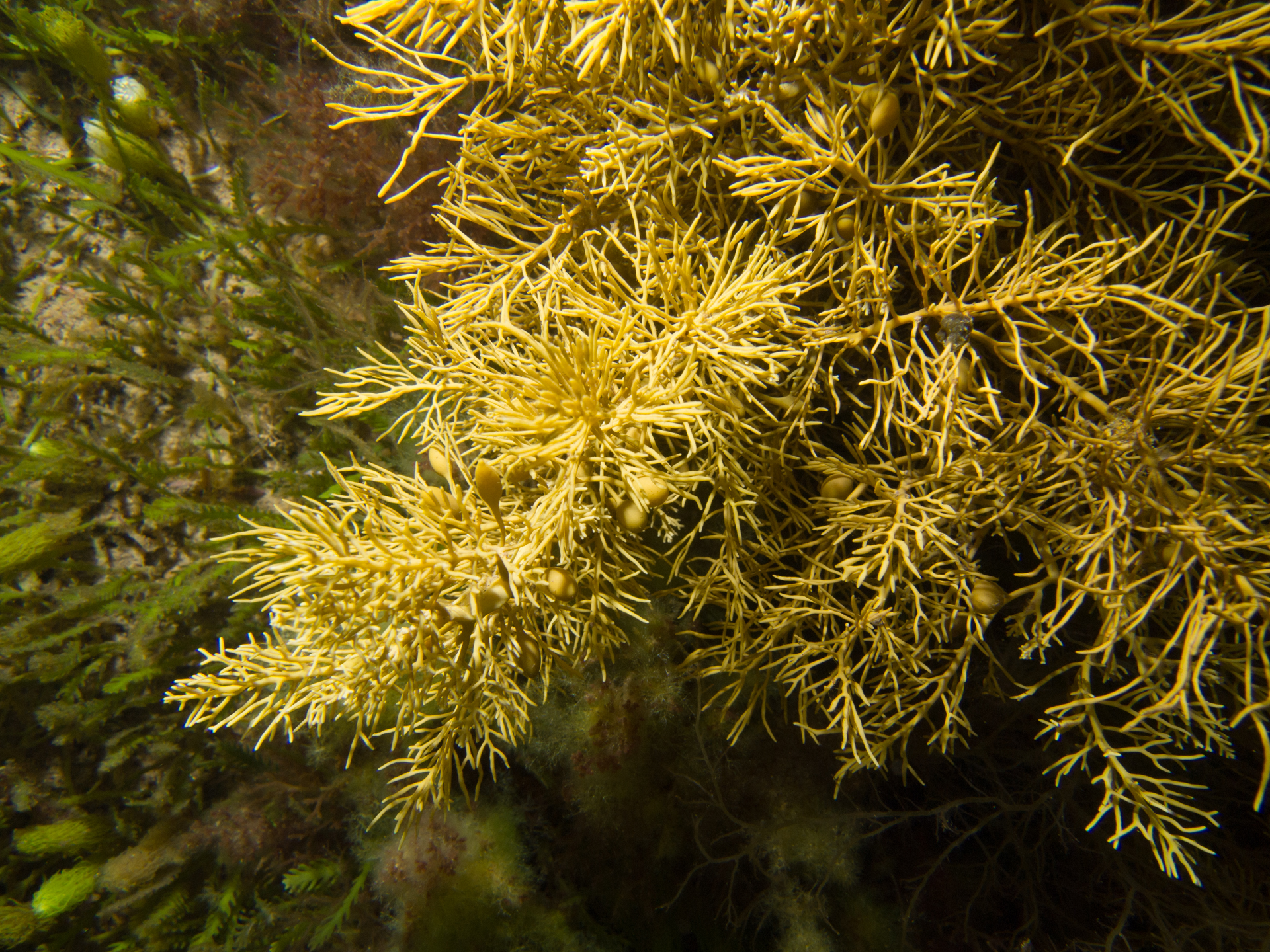 Working through a sustainable pathway in Victoria
Native seaweeds are an important marine habitat in Victoria's bays, inlets and coastal waters underpinning our recreational and commercial fisheries. Interest in native seaweed aquaculture in our waters is growing rapidly due to its scope to create valuable products and jobs alongside environmental benefits for Victoria.
Potential opportunities range from growing food and manufacturing products, capturing carbon from the atmosphere and excess nutrients from the sea, creating marine habitat to enabling 'climate-friendly' livestock feed.
Seaweed aquaculture is a well-established, significant and successful industry in other parts of the world, but new for Victoria. Victoria hosts abundant clean water resources suited to low impact aquaculture and our aquaculture production is diverse and growing, enabled through the regulatory system in place under the Fisheries Act 1995. As for many new industries, enabling licences for seaweed aquaculture would require updates to our regulatory system. The VFA is carefully working through this, ensuring that we are informed by the best available information and views of key interested stakeholders.
Licences enabling seaweed aquaculture are not currently available in Victoria.
A small number of permits have been issued to trial native seaweed culture, within existing crown lease areas in the aquaculture reserves.

These are short term permits, each issued on the basis that a maximum of 2 tonnes of seaweed brood stock may be harvested from the wild.
Their issue does not imply any right of re-issue or ongoing entitlement.
The VFA does not intend to issue a large number of these permits or increase their brood stock limit above 2 tonnes. Further applications will be assessed on a case-by-case basis taking into account permits issued to date.

The VFA is reviewing management arrangements for seaweed harvesting and aquaculture. We are gathering information, liaising with other jurisdictions and exploring options ahead of a planned forum with representatives of the key relevant agencies and stakeholder groups in early 2023. Any proposals for regulatory change under the Fisheries Act will be subject to our formal consultation processes. Please email Joanne.Klemke@vfa.vic.gov.au if would like to be included on the email list for this consultation.