The guide in languages other than English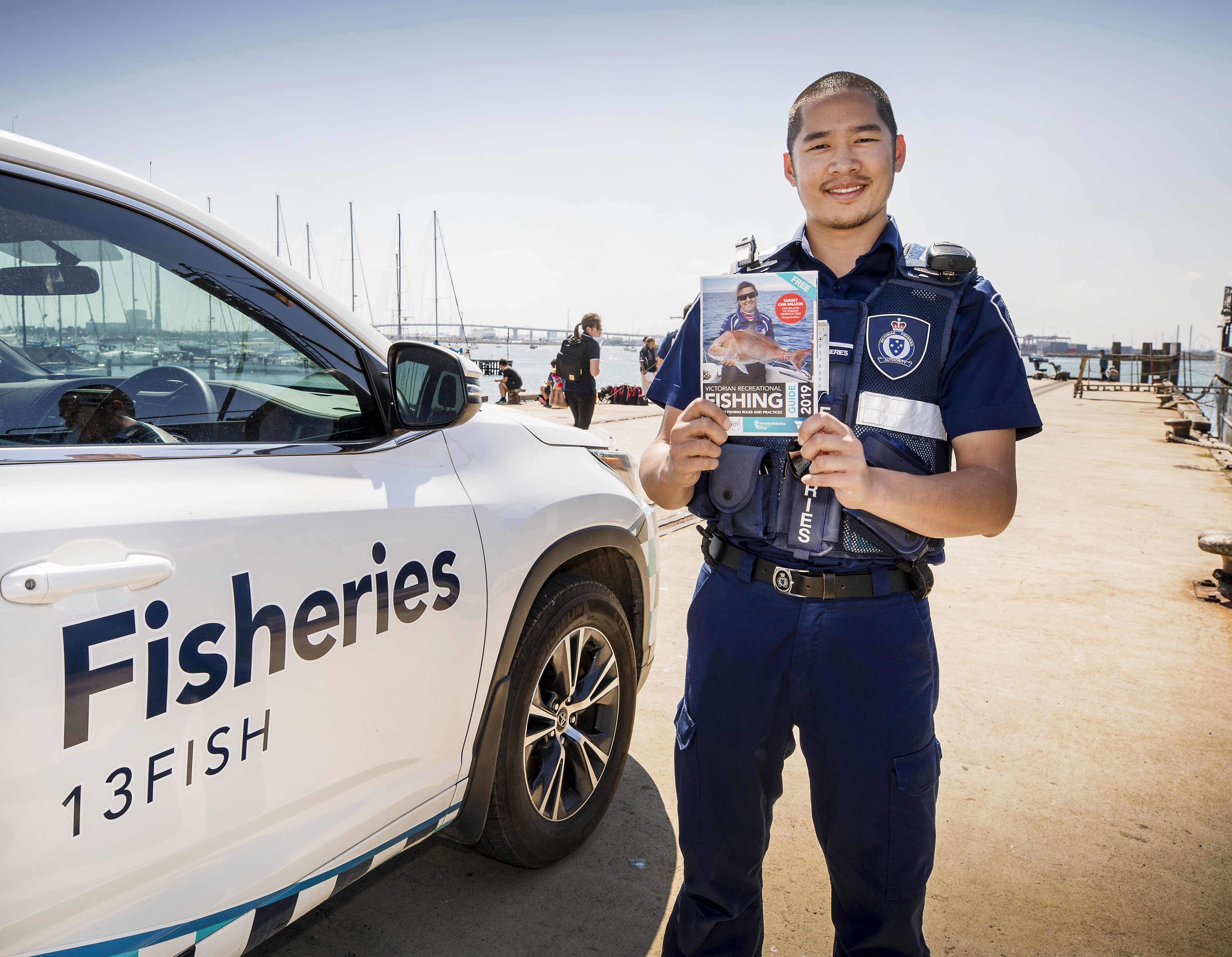 English
For assistance with fishing information in another language please call 136 186 and ask for the language service that you require.
Callers who are deaf, hard of hearing or have a speech/communication impairment may call through the National Relay Service using a modem or text phone/teletypewriter (TTY) by dialling 1800 555 677.
Chinese and Vietnamese language versions of the FREE VicFishing App are also available through the App Store or Google Play.
The VFA also has in-language websites in both Chinese and Vietnamese.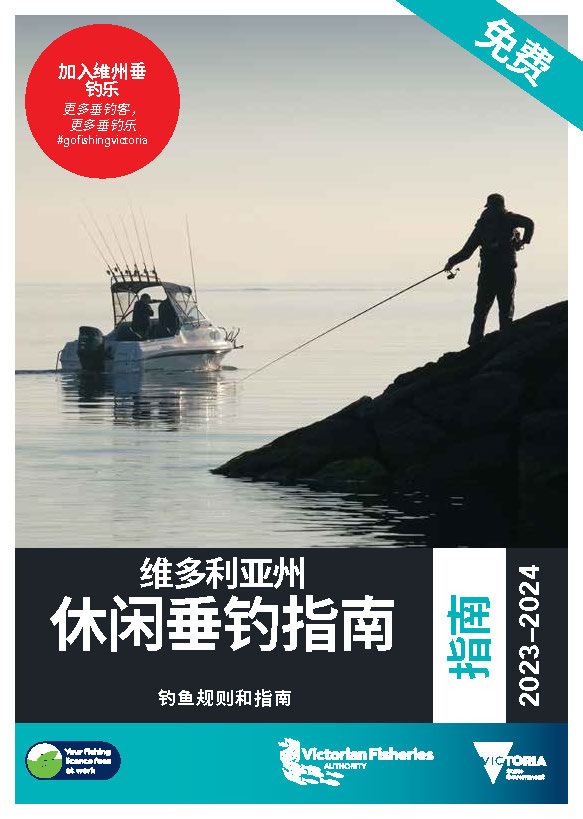 Mandarin
如果您需要使用自己語言的釣魚信息,請致電136 186並要求中國翻譯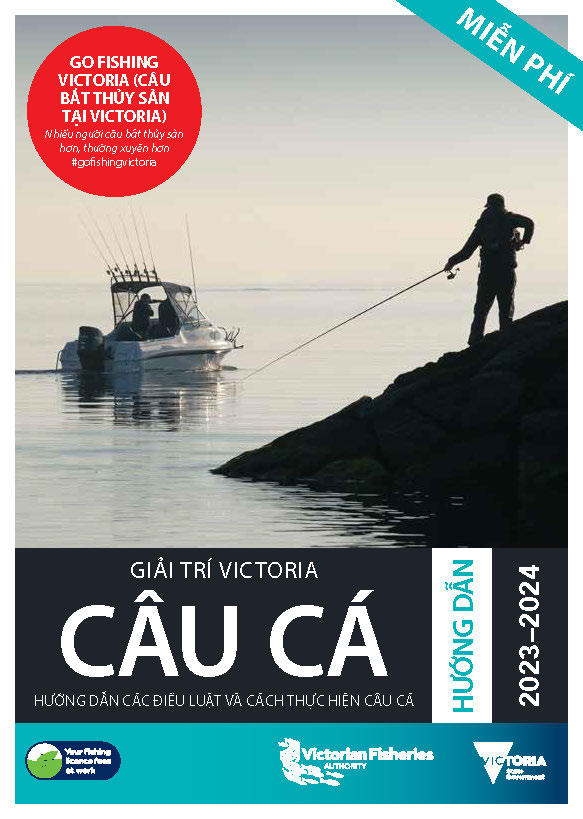 Vietnamese
Để tải những hướng dẫn về việc câu cá giải trí, xin bấm vào đây
Nếu bạn cần thông tin câu cá bằng ngôn ngữ của mình, vui lòng gọi 136 186 và yêu cầu phiên dịch tiếng Việt
Cambodian
សំរាប់ការជួយជាមួយនឹងព័ត៌មាននេសាទជាភាសាផ្សេងសូមទូរស័ព្ទទៅលេខ 136 186 ហើយសុំសេវាកម្មភាសាដែលអ្នកត្រូវការ។
Cantonese
有關其他語言嘅釣魚信息嘅幫助, 請致電 136 186, 並要求您所需的語言服務。
Croatian
Ako trebate informacije o ribolovu na vlastitom jezika, molimo nazovite broj 136 186 i zatražite hrvatskog tumača.
Greek
Εάν χρειάζεστε πληροφορίες για την αλιεία στη γλώσσα σας, καλέστε 136 186 και ρωτήστε τον Έλληνα διερμηνέα.
Italian
Per assistenza riguardo alle informazioni in un'altra lingua sulla pesca, sei pregato di telefonare al 136 186 e di chiedre il servizio nella lingua desiderata.
Maltese
Ghal ghajnuna dwar informazzjoni tas-sajd f'lingwa ohra jekk joghgbok cempei 136 186 u staqsi ghas-servizz tal-lingwa li tehtig.
Karen
သင်သည်သင်၏ကိုယ်ပိုင်ဘာသာစကားငါးဖမ်းသတင်းအချက်အလက်များလိုအပ်ခဲ့လျှင်, 136 186 ကိုခေါ်နှင့်မြန်မာစကားပြန်တောင်းကျေးဇူးပြုပြီး
Arabic
للحصول على المساعدة عن معلومات صيد السمك بلغة أخرى، يرجى الاتصال بالرقم 136 186 وطلب خدمة اللغة التي تحتاجها.
Farsi
برای کمک جهت کسب اطلاعات در مورد ماهیگیری به زبانی دیگر، لطفاً با شماره 136 186 تماس بگیرید و خدمات زبانی که به آن نیاز دارید را درخواست کنید.