Giant Spider Crabs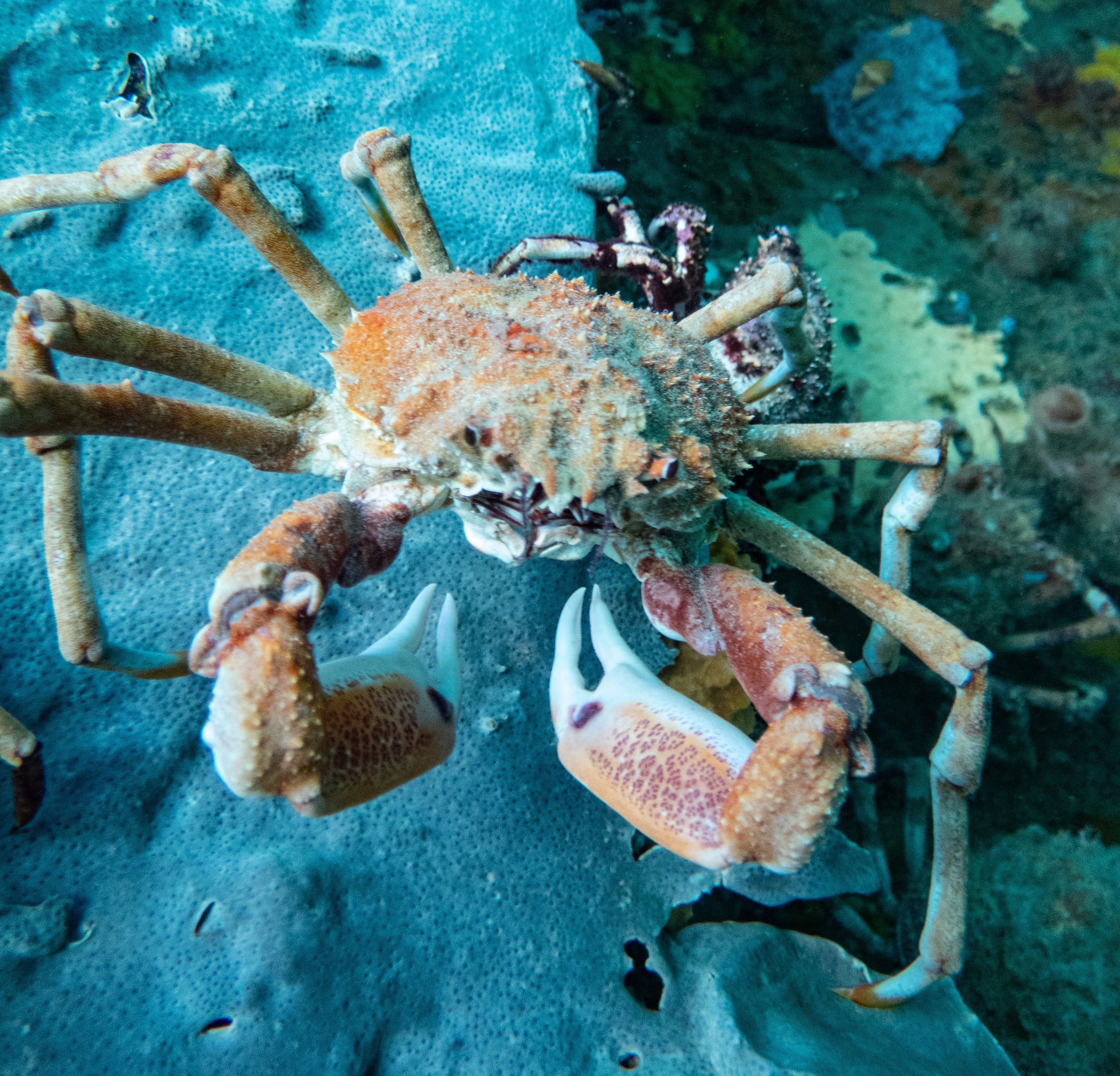 Giant spider crabs (Leptomithrax gaimardii) are Victoria's largest growing spider crabs.
They can reach 16 cm across their carapace or shell, and 70 cm across their legs – although most are not this big. These crabs are a native species and can be found in marine water across south eastern Australia, commonly in shallow waters but down to 820m deep.
Giant spider crabs gather in huge groups at certain shallow water locations during winter each year. Scientists currently believe that the crabs move in from deeper waters and gather to find 'safety in numbers' while they moult.
Recently there has been a regular giant spider crab aggregation each winter in area of Blairgowrie and Rye piers. This is a wonderful natural asset in Port Phillip Bay which is popular and accessible. Enjoyment of the giant spider crab aggregation is shared by recreational fishers, divers and tourists. It provides a window to study the crabs and their behaviour.
For information on
Giant spider crab distribution and biology, click here
Giant spider crab fishing rules, click here for
Please Note: Parks Victoria are rebuilding Rye Pier in 2022. The pier is closed to the public during construction. More information (including a map) can be found here.