Murray cod movement - Upper Goulburn River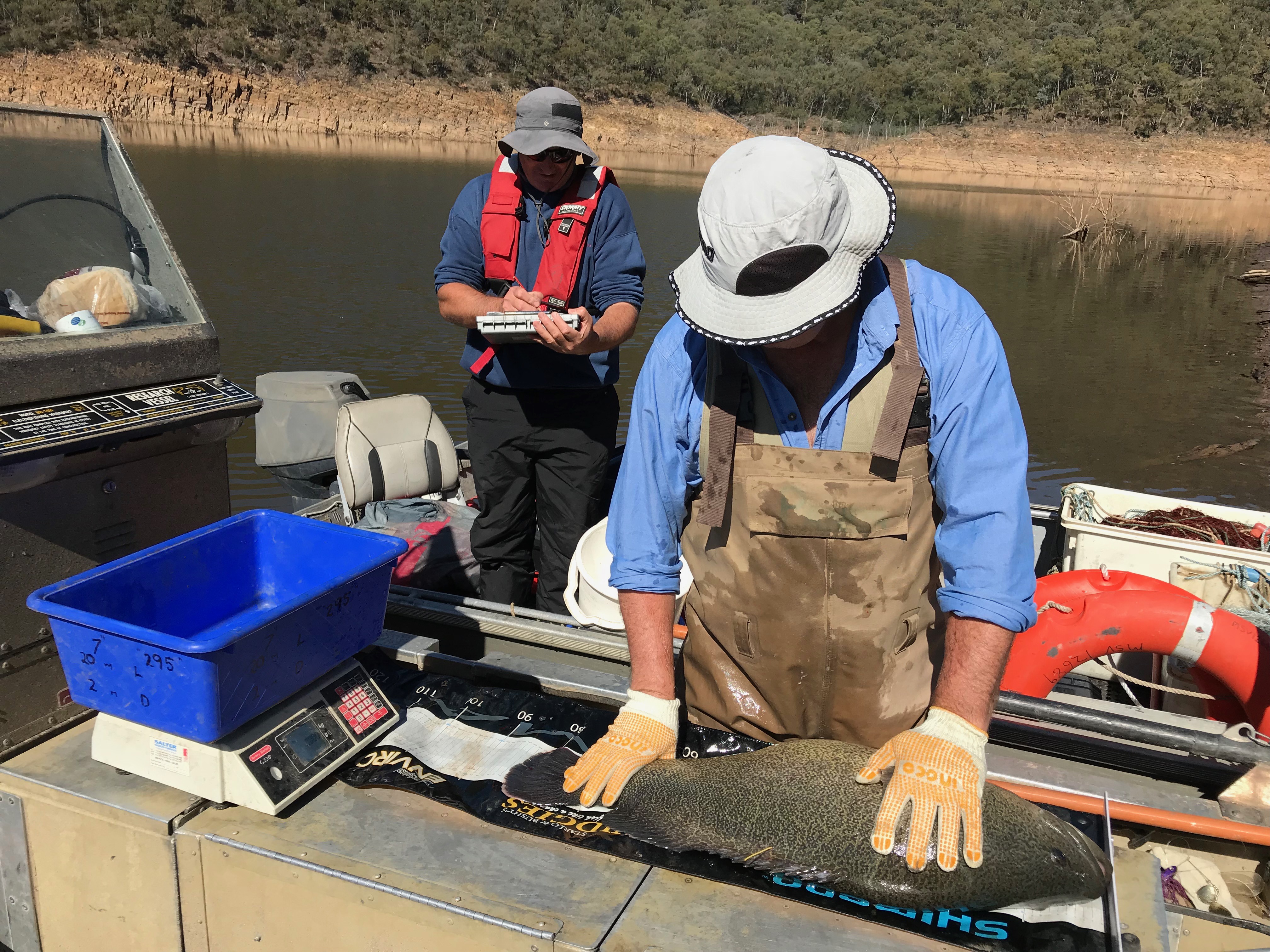 Victoria is home to one of Australia's best Murray cod fisheries, Lake Eildon, thanks to the stocking of nearly 3 million cod fingerlings over the last 30 years by the Victorian Fisheries Authority (VFA).
The lake has a growing reputation for trophy size Murray cod, including increasing numbers of metre-plus fish, some as large as 120cm.
To help recreational fishers make the very most of the amazing year-round fishery that's been created by investing their fishing licence fees over decades, the VFA is funding an exciting new research project to learn more about the movement and habitat preferences of Murray cod in the Upper Goulburn River that flows into Lake Eildon and whether they form a part of the lake's population.
The findings will give lure casters and bait fishers alike valuable insights into how best to target the lake's cod population and increase their chances of landing that fish of a lifetime!
The $96,000 project will involve tagging 20 Murray cod in the Upper Goulburn River early this coming summer. To detect the whereabouts of those fish once tagged, scientists will deploy 20 listening stations strategically positioned from the mouth of the upper Goulburn River to Jamieson and beyond. As tagged cod move, their acoustic tags will emit a ping that can be detected by a nearby submerged listening station. At that moment, information about the tagged cod's position, depth and water temperature will be transmitted. Some tags will even provide information on that fish's acceleration.
Fishers will participate in the project by helping catch cod for tagging and some will assist in monitoring their movement too, ensuring strong engagement with those most passionate about wetting a line for the species.
The two-year project is a great example of applied research to unlock secrets and bust myths about Murray cod, their habits and their movements. That's terrific news for die-hard cod fishers, for weekend fishers visiting with families, and for regional businesses that depend on fishing tourism following a challenging 18 months.
For more information please contact the VFA's Corey Green via email.