Fishing licence
Who needs a licence?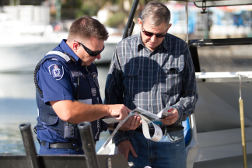 A Recreational Fishing Licence (RFL) covers all forms of recreational fishing in all of Victoria's marine, estuarine and inland waters.
Unless you are exempt, an RFL is required when;
Taking, or attempting to take from public waters, any species of fish by any method, including line fishing, bait or shellfish collection, yabby fishing, prawning and spearfishing and/or
Using or possessing recreational fishing equipment in, on or next to Victorian waters.
Unless you are exempt, it is your responsibility to hold a current RFL when fishing in Victoria - penalties apply for fishing without a licence. Your RFL may not be loaned or transferred to another person.
Who is exempt?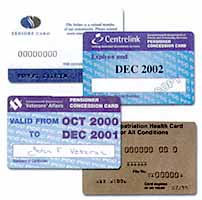 You will not need a licence to fish if you are:
under 18 years of age;
70 years of age or over;.
or a holder of a:
Victorian Seniors Card or interstate equivalent (see single card image to the right);
Veterans' Affairs Pensioner Card;
Veterans' Affairs Repatriation Health Card coded (TPI)
Commonwealth Pensioner Concession Card coded either (DSP), (DSP Blind), (AGE), (AGE Blind) or (CAR)
or:
A person that identifies as Aboriginal or Torres Strait Islander
Ordinary HealthCare Card, PPS (Parenting Payment Single) and Newstart benefit cards, as well as Seniors Business Discount Cards issued by the Victorian government are not exempt from purchasing a Fishing Licence.
How do I buy a recreational fishing licence?
There are four recreational fishing licences:
3-day licence for $10
28-day licence for $21.20
1-year licence for $37.20 ($34.95 if you buy online)
3-year licence for $100.70 ($95.40 if you buy online).
The RFL is GST exempt. New fees come into effect from 1 July every year. (Given the impact of coronavirus on Victorian families, the State Government has frozen a range of fees, including recreational fishing licence fees, for the 2020/21 year. This means the price of a fishing licence has not increased with CPI. However a licence is still required, unless exempt.)
You can pre-purchase your RFL up to 3 months ahead.
Fisheries Officers will accept the following as proof of licence:
Plastic recreational fishing licence
Digital or printed email confirmation
Hand-written licence issued by an authorised agent.
Buy a digital fishing licence
You can buy a digital RFL through Service Victoria. You will get a confirmation email and fisheries officers will accept this email as proof of purchase and evidence of a valid licence.
When you create a Service Victoria account and download the free mobile app, your RFL will automatically appear. You can share this digital licence with Fisheries Officers using Bluetooth, so they can check your licence without boarding the boat.
The digital RFL is built with bank-level security so your personal privacy is protected, and it can be accessed even when you're out of network range.
Choosing to buy a digital licence reduces VFA administration costs and keeps more revenue from the sale of fishing licences in the Trust Account to fund important projects that make a difference.
Buy a fishing licence at Service Victoria →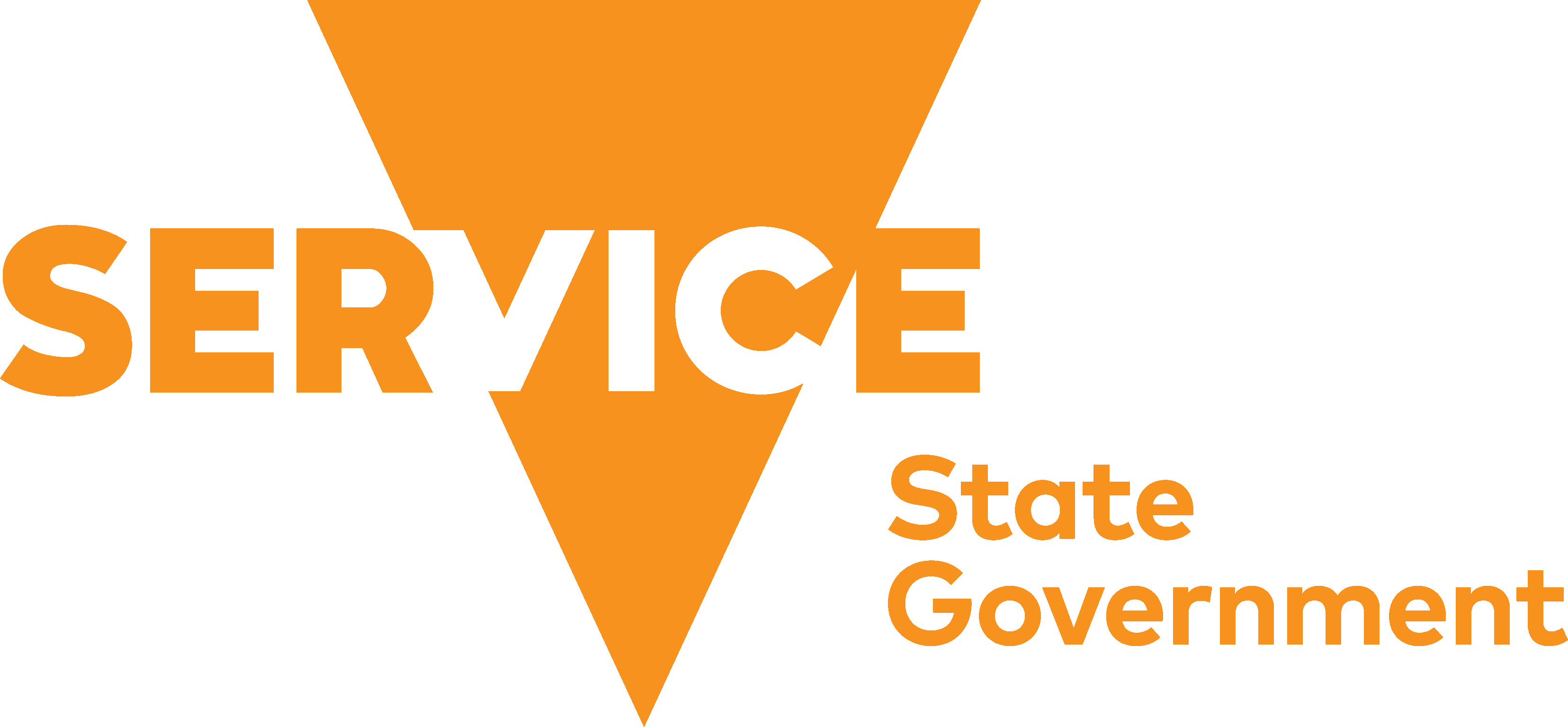 Buy a plastic fishing licence
You can buy a 1- or 3-year plastic fishing licence from any authorised agent (standard fee) or online (discounted fee).
Please allow up to two weeks for it to arrive via post.
Purchase from an authorised agent
The RFL is also available from many recreational fishing licence outlets throughout Victoria, please note standard fees apply.
Click here to find a licence outlet near you.
Lost your licence?
You can request a copy of your RFL by emailing us at rec.licensing@vfa.vic.gov.au
If your RFL was purchased online you will be issued with an electronic PDF RFL via email within 2 business days of the request. If your RFL was purchased through an authorised agent, you will receive a duplicate copy of the RFL either as a PDF RFL via email or a hand written licence in the mail depending on the method of sale. The VFA will post this replacement licence within 5 working days of a request.
Please note: We do not provide replacement plastic licence cards.
Fisheries Officers will accept the following forms of proof of licence;
Plastic recreational fishing licence card;
Electronic or printed PDF emailed licence;
Hand-written licence issued by a standard authorised agent.
Changed address or need to update your details?
You can advise us of a change of postal or email address or update other RFL details by emailing us at rec.licensing@vfa.vic.gov.au
In most instances a replacement RFL will not need to be issued.
Know your limits
Before going fishing remember to familiarise yourself with latest edition of the Recreational Fishing Guide. This guide has details of size and catch limits and other regulations.
The Recreational Fishing Guide can be found on this website or available on both the Apple app store and Google Play.
Interstate fishing
A Victorian RFL is not valid in other states or territories so check if you need a licence if you intend to fish interstate.
If you plan on doing any fishing across the NSW border, you may need to pay the NSW recreational fishing fee.
This link will take you to the relevant NSW recreational fishing page.
Victorian Fisheries Authority privacy statement
The VFA is committed to protecting personal information provided by you in accordance with the requirements of the Information Privacy Act 2000 and the Fisheries Act 1995. The personal information you submit, including your email address, will only be used by the VFA for the purpose of issuing and managing recreational fishing licences and will not be disclosed to a third party, except where such disclosure is required or authorised by or under law or in instances where we may engage the services of research consultants under strict privacy conditions to use your contact details to advise you and/or seek your opinion on matters concerning recreational fishing, such as fishery management plans, legislation (including regulations) and recreational programs. Should you wish to access your personal information relating to your recreational fishing licence, please email the Recreational Fishing Licensing Team at rec.licensing@vfa.vic.gov.au.