Aquatic Strategic Action Group (ASAG)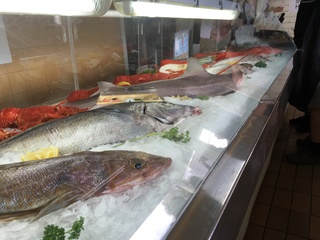 This new forum has been established by the VFA, in partnership with the seafood industry. The ASAG will meet quarterly and advise the VFA on:
avenues to provide fresh local seafood to Victorian consumers;
new marketing and value adding opportunities for Victorian seafood;
shared strategic priorities for Victoria's seafood industry;
an agreed industry action plan for the Victorian seafood industry;
opportunity for the exchange of information and specialized input to shape the strategic direction for commercial fishing and aquaculture in Victoria;
information and knowledge gaps, and identify research needs relevant to commercial fishing and aquaculture; and
opportunities to further build effective relationships between the VFA and stakeholders.
Key outcomes from inaugural meeting in November 2018 are:
Industry welcomes the opportunity to contribute to the future of the seafood industry at a strategic level.
All parties recognise that the greatest gains will be made through a collaborative approach rather than industry and government operating individually.
Growing the Victorian seafood sector requires a focus on value adding as well as diversifying the products available. The aquaculture sector will play an important role alongside the wildcatch sector in meeting the needs of a growing population.
Strengthening social licence and making fresh, local seafood available to consumers are critical factors in building a resilient and valued industry.
Some challenges facing the industry will take time to address and resolve, but there are plenty of opportunities available to grow Victoria's seafood industry right now and we need to capture those as priority.
There are many roles to be played in growing a vibrant seafood industry from the fisher to the wholesalers to regional tourism organisations. There are also roles for research and development, investors, and policy makers.
Many opportunities will come from creating niche local markets. These will require a diverse array of inputs, but the good news is that they do not happen in isolation. A consolidated and collaborative approach, including many players and widespread locations, will be needed.
Government and industry will work together to grow the seafood industry.
As a key first step, ASAG will prepare a calendar of seafood events for the coming 12 months. The calendar will include everything from grassroots events organised by local councils and those offering local product straight from the boat, right through to Seafood Directions 2019 with exposure to the whole country and a raft of sponsors.