Devilbend Reservoir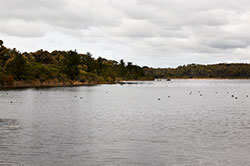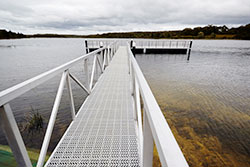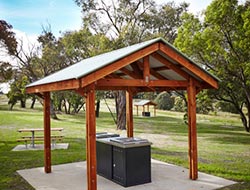 The Devilbend Natural Features Reserve, including Devilbend Reservoir, is now officially open to visitors for the first time in six years after $1.6 million of works funded by Parks Victoria.
One of two new fishing and viewing platforms has been completed at the reserve, funded with an additional $200,000 grant using fishing licences fees.
The public now has access to this new fishery for the first time since it was formally transferred to the Crown in 2006, after the reserve was decommissioned as a water supply facility.
As well as improving fishing access to the site, Victorian Fisheries Authority has stocked Devilbend Reservoir with brown trout and rainbow trout, boosting fishing opportunities.
Since 2010 the reservoir has been stocked with more than 14,000 rainbow trout and 21,000 brown trout, including 125 browns in October 2012 that averaged 1.8kg each.
Devilbend Natural Features Reserve is located at Tuerong,
Melway Map 152 J3.
For further information contact Parks Victoria on 131 963 or visit http://parkweb.vic.gov.au/explore/parks/devilbend-n.f.r.
Fishing access
The Devilbend picnic area car park is open to vehicles from sunrise to sunset and to pedestrians for 24-hour access. Outside these times vehicles cannot enter, but once inside vehicles can leave at any time.
This map illustrates designated fishing zones and facilities.
Daangean Point Walking Tracks - Devilbend Natural Features Reserve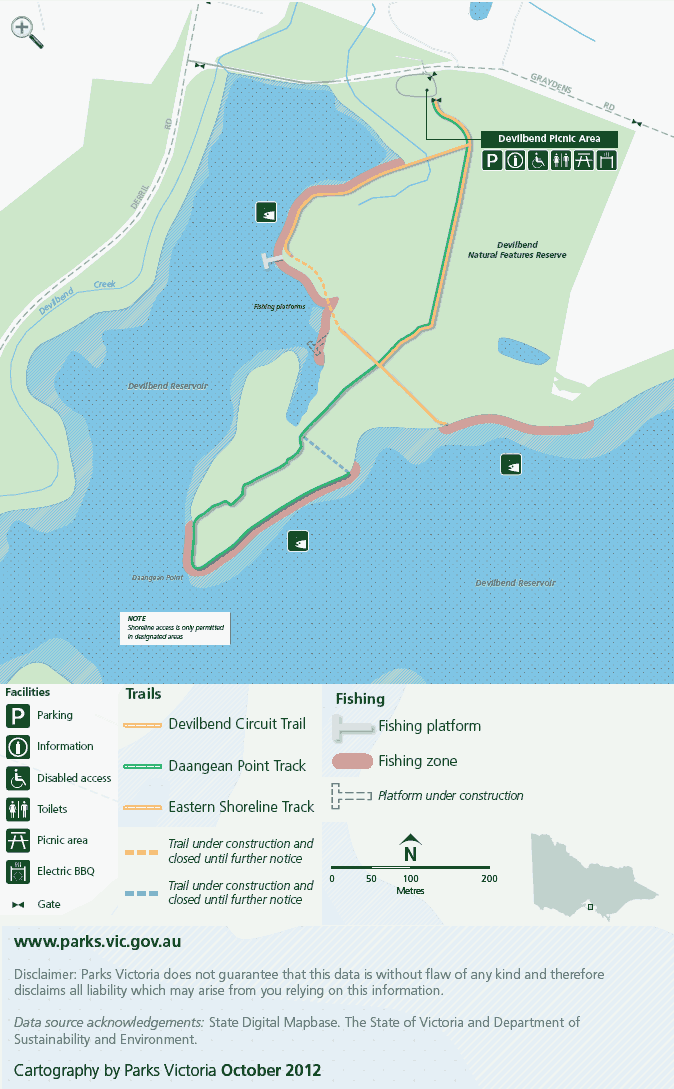 Select map to view a larger version.