Contact us
In person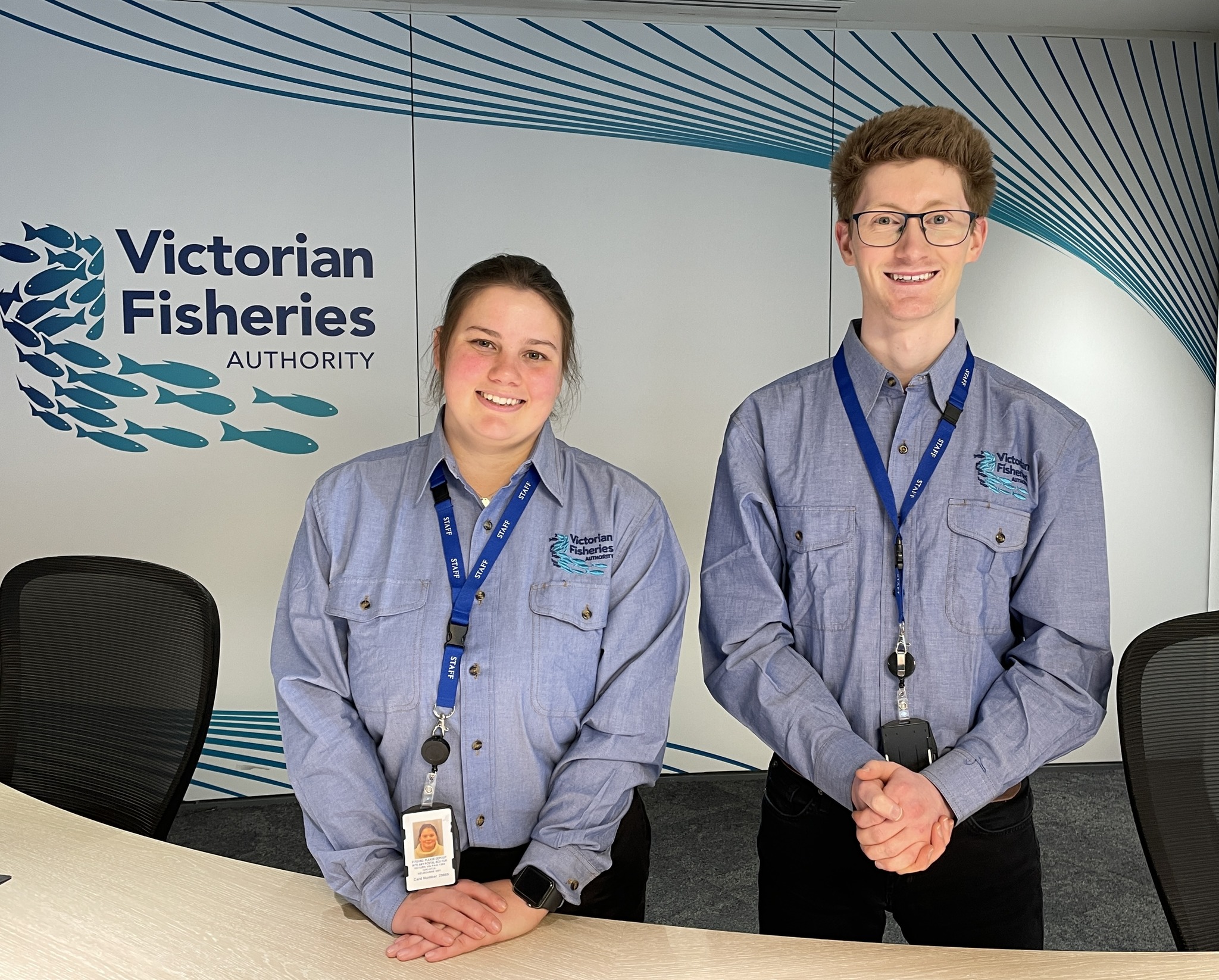 Drop into 1 Spring St Melbourne, on the lower ground floor, to chat with our Customer Service team Megan and Alex. They will help with all of your recreational and commercial fishing enquiries face to face.
Opening hours are Tuesday, Wednesday and Thursday from 9:30am - 1:30pm.
You can also collect our latest educational products including fish length rulers for your boat, Recreational Fishing Guides or the Better Boating Action Plan. They're all free!
And if you are bringing the kids, there are marine and freshwater fish tanks to keep them entertained while you talk with Megan and Alex.
By phone and email
General enquiries
For general fisheries inquiries, call 136 186 from anywhere in Australia for the cost of a local call (except for mobiles and public telephones, which have additional costs).
If you are deaf, or have a hearing impairment or speech impairment, contact us through the National Relay Service on 133 677 or visit www.relayservice.gov.au
Recreational fishing licence enquiries
For recreational fishing licence inquiries, including purchasing a licence or requesting the details of a licence, please call 136 186 or email rec.licensing@vfa.vic.gov.au
Report a fisheries offence
To report suspected illegal fishing, please call 13 FISH (13 3474) and have the information listed here ready.
Commercial fishing licence enquiries
For commercial fishing licence inquiries, please call (03) 8392 6860 or email commercial.licensing@vfa.vic.gov.au
Fish translocation
For fish translocation inquiries, please call (03) 5258 0281 or email fish.translocations@vfa.vic.gov.au
Online
For all inquiries not listed above, please submit your query or feedback using the web form below and we will endeavour to respond within 48 hours.
Please note that fields marked with * are required.