Large Grants Program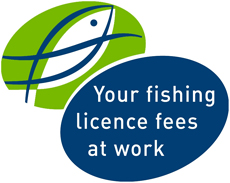 This program provides funding for projects in one or more of the following project areas:
recreational fishing access and facilities;
recreational fisheries' sustainability and habitat improvement;
recreational fisheries-related education, information and training; and
recreational fisheries research.
Preference will be given to projects that leverage off other projects, and/or which some financial co-funding or in-kind contribution can be made by the project proponent(s) to the funds being sought.
What is not funded?
Funding is not available to natural persons, or for improvements to recreational boating-related infrastructure that may be funded from recreational vessel registration fees under the control of the Department of Transport.
Enquiries about the department's Boating Safety and Facilities Program should be directed to the Grants Administration Team on 1800 337 222 or via e-mail: boating.grants@ecodev.vic.gov.au.
Applying for a Large Grant?
The 2016/17 Large Grants Program opened on 1 October 2016, and closed on 28 February 2017. Grant applicants will be advised of their success, or otherwise in due course
For further information contact The Secretariat, Recreational Fishing Grants Program, PO Box 4509, Melbourne, Victoria 3001. Telephone 03 8392 6872 or email rec.fishinggrants@vfa.vic.gov.au