Large Grants Program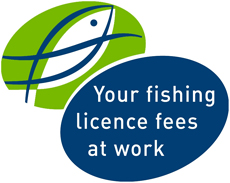 This program provides funding for projects in the following categories:
recreational fishing access and facilities
recreational fisheries' sustainability and habitat improvement
recreational fisheries-related education, information and training and
recreational fisheries research.
Preference will be given to projects that leverage off other projects, and/or which some financial co-funding or in-kind contribution can be made by the project proponent(s) to the funds being sought.
Key Dates
The 2018/19 round of the Large Grants Program are now closed. Applications opened on 1 October 2018 and closed on 28 February 2019.
Conditions and Guidelines
Prior to developing an application please read the following Large Grants Program Conditions & Guidelines
Application Process
To apply for a Large Grant please use the online application form.
Further Information
For further information please contact:
The Secretariat, Recreational Fishing Grants Program
PO Box 4509, Melbourne, Victoria 3001.
Telephone 8392 6872 or email rec.fishinggrants@vfa.vic.gov.au