Snobs Creek Fish Hatchery Strategic Plan 2021-26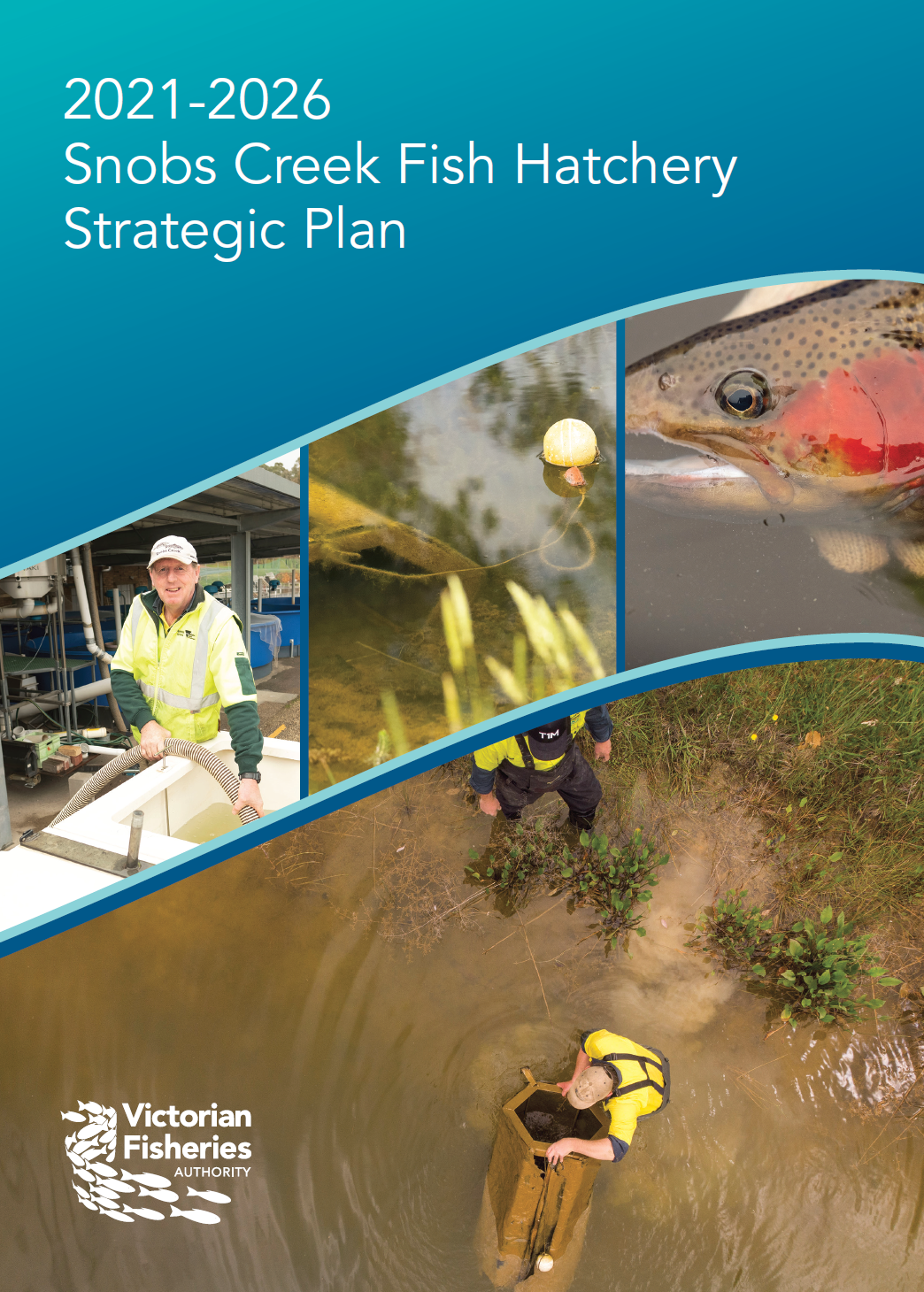 The Victorian Fisheries Authority (VFA) is proud to launch the Snobs Creek Strategic Plan 2021 – 2026.
This is a plan is designed as a road map to achieve the Snobs Creek fish hatchery's strategic priorities for the next five years.
This Strategic Plan supports the VFA's vision for healthy, sustainable fisheries for all Victorians, by setting out strategic priorities under five high level focus areas:
Production
Conservation
Innovation
People
Relationships
This Strategic Plan commits to maximise stocked fish outcomes for recreational anglers and support the recovery of threatened and at-risk species. The Strategic Plan focuses on innovation and the strength of the working culture at the Snobs Creek fish hatchery to set bold targets and goals that will allow us to achieve our ultimate mission to improve fishing outcomes for all recreational anglers through fish stocking. The VFA is committed to working with all stakeholders and creating effective partnerships in its implementation.
Download a copy of the full plan.