Meet your WIRF leaders
The Victorian Fisheries Authority began the Women in Recreational Fishing Leadership Program Scholarship in 2017, which enabled women who were passionate about fishing to develop their leadership skills and help us achieve amazing outcomes in increasing and inspiring female participation in fishing.
Over 4 years (Casts 1-4), we have offered ten women the chance to be a part of this program and contribute their voices to the future of the industry.
Now many of our WIRF leaders have continued to make their mark on the fishing industry via social media, at major events and through the WIRF Facebook group.
Get to know them better below!
Cast 1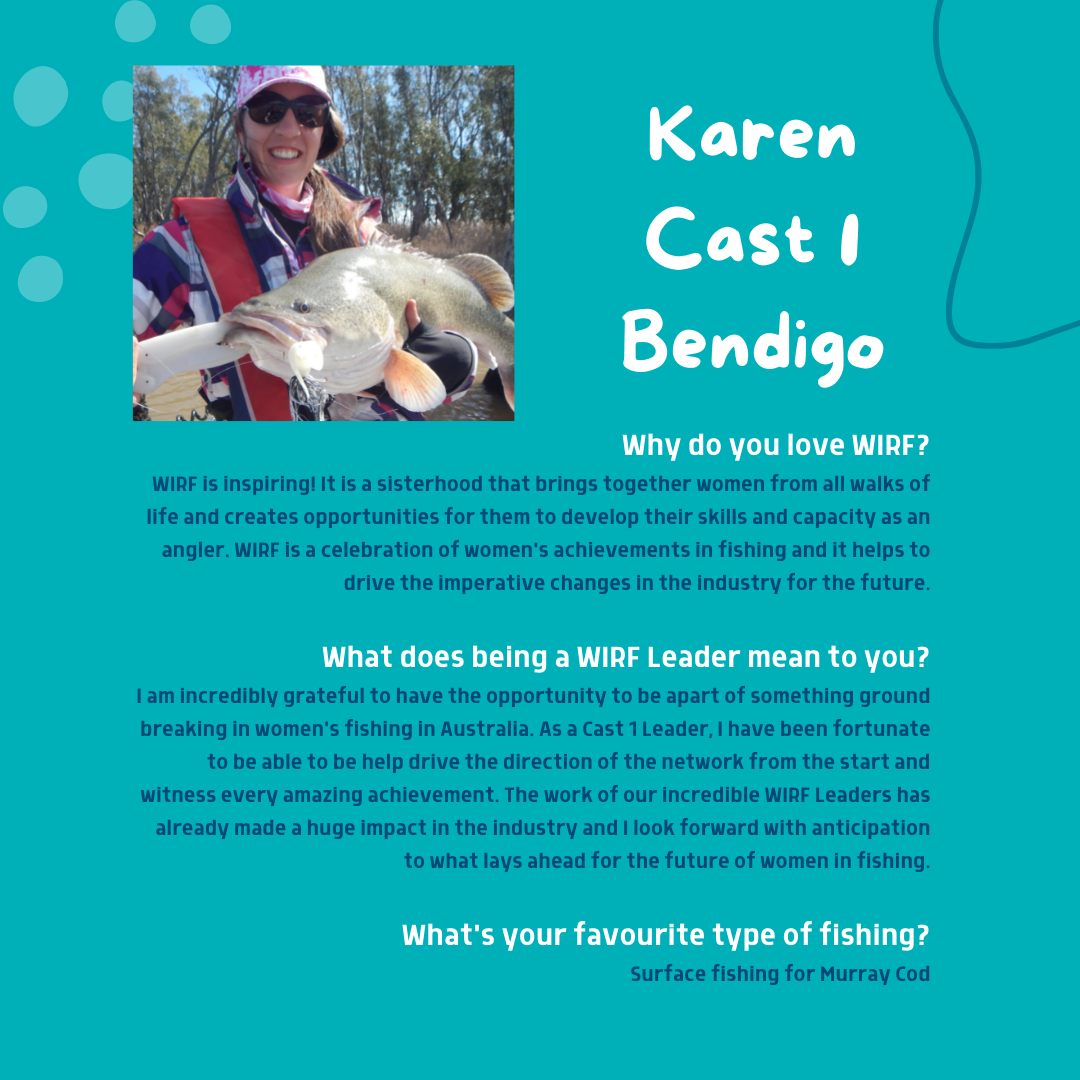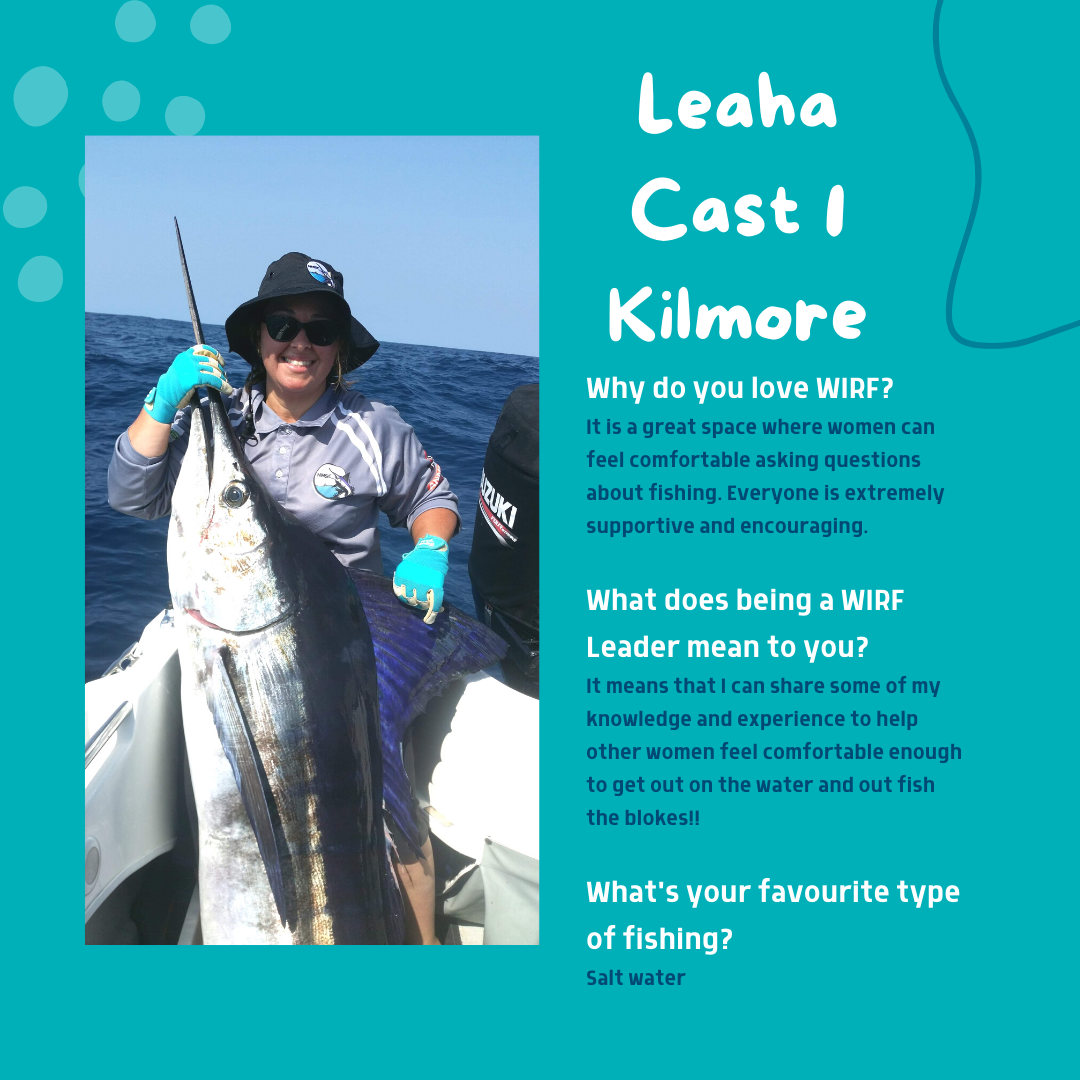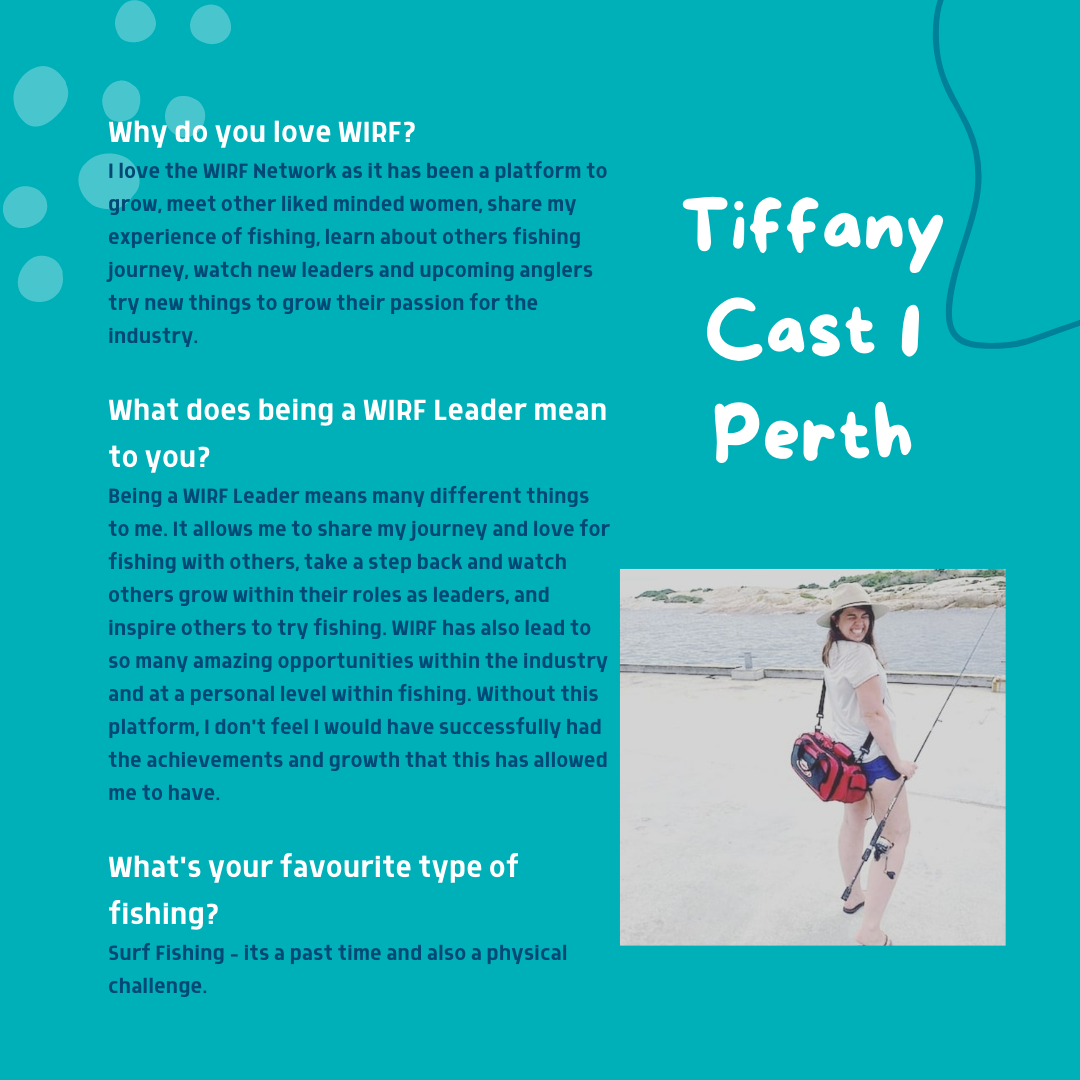 Cast 2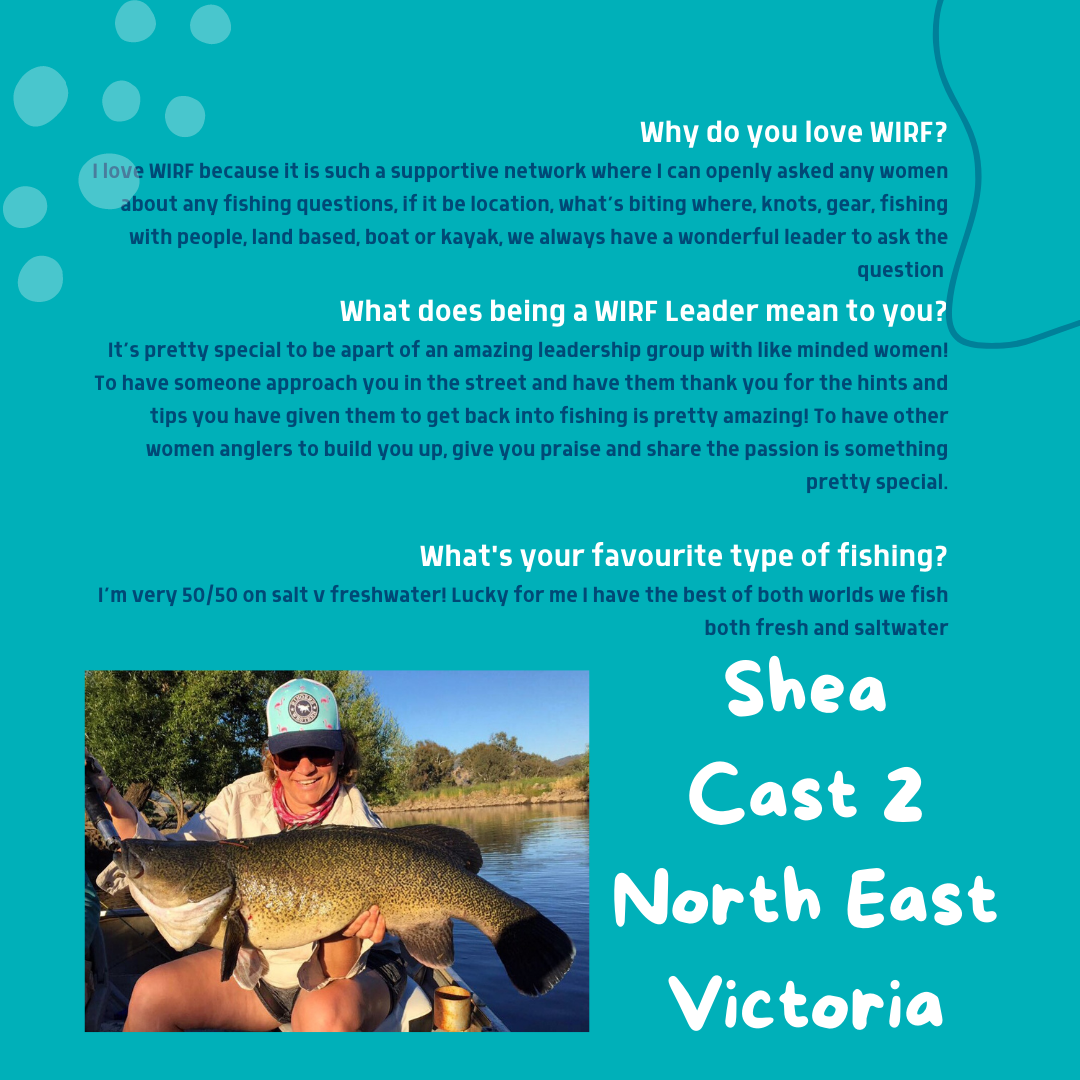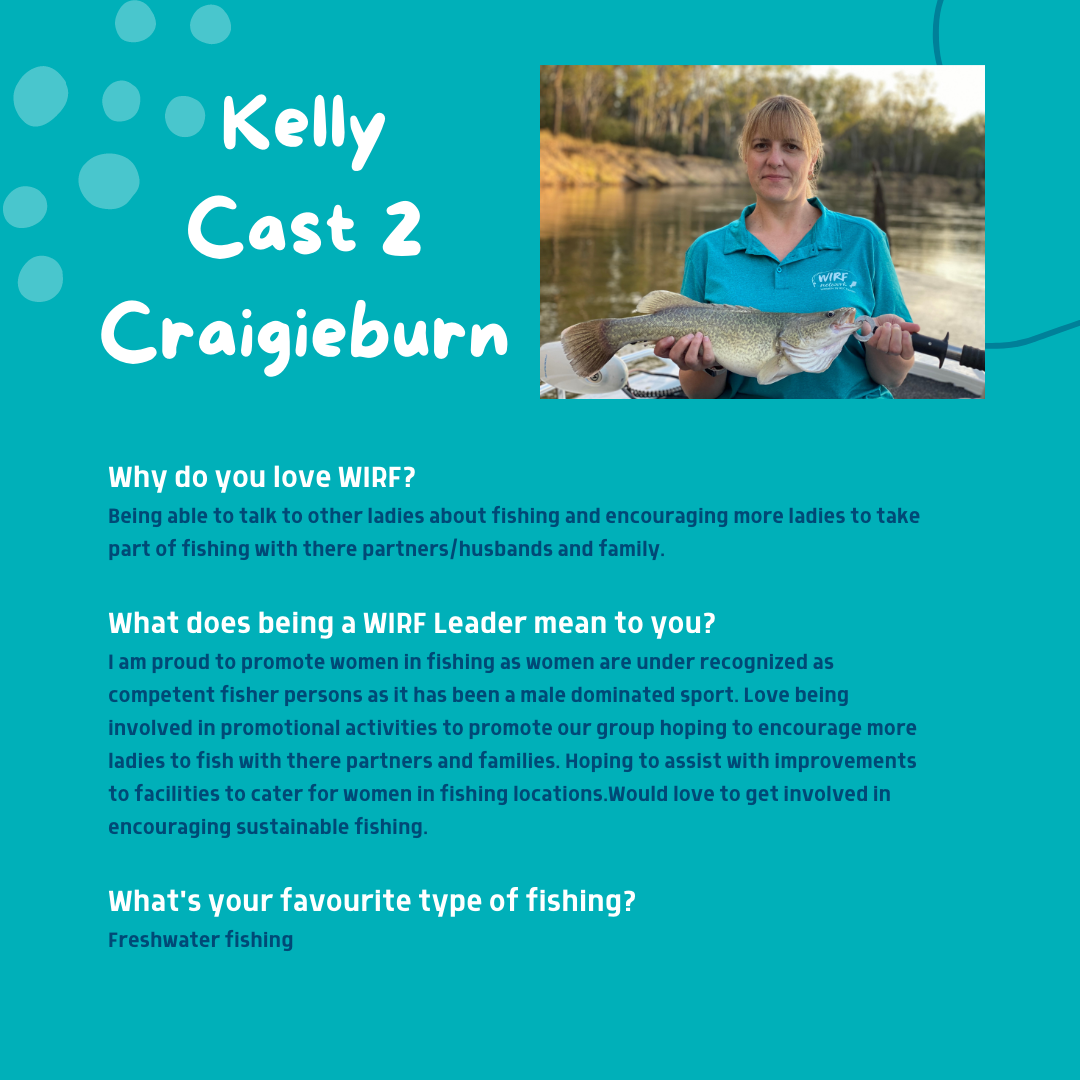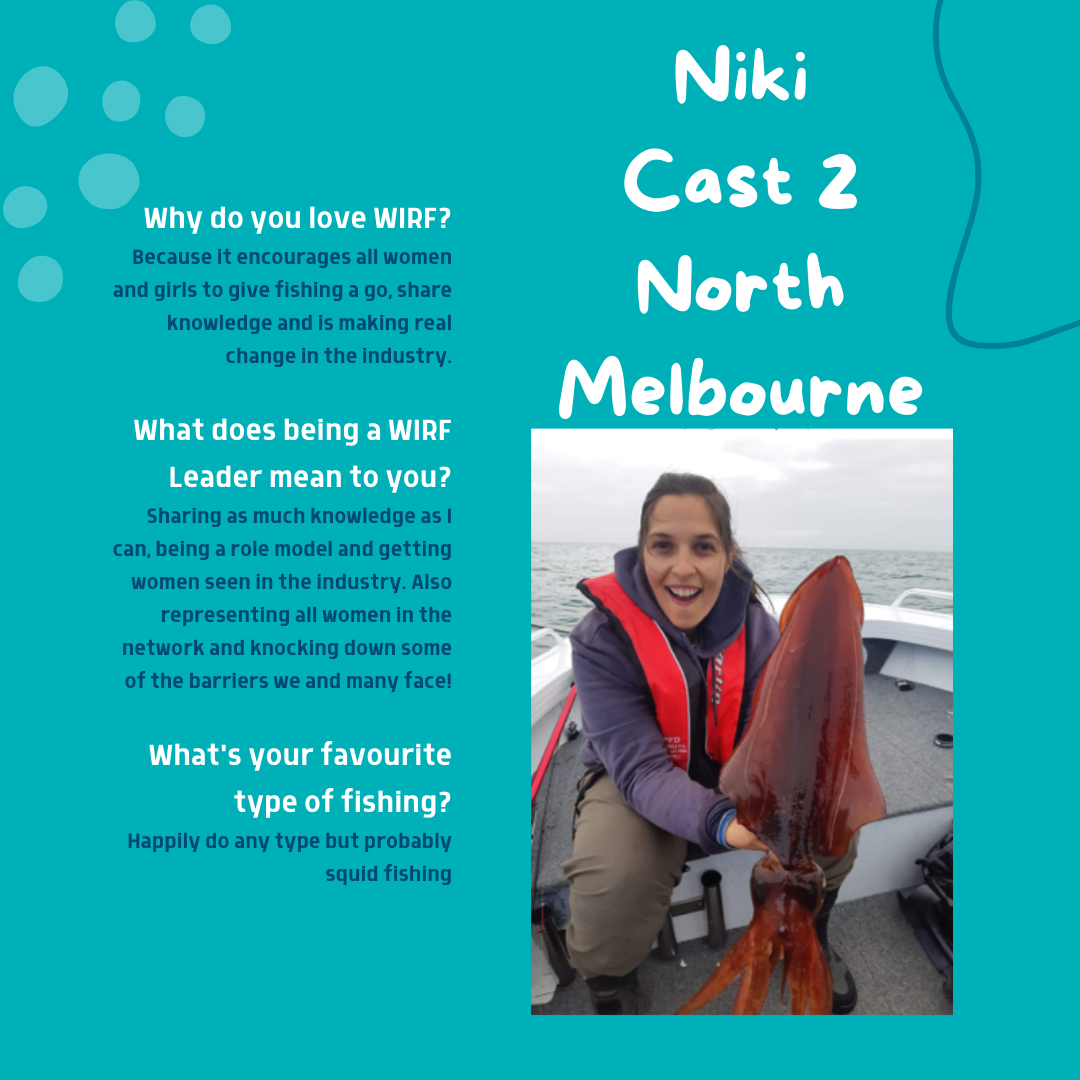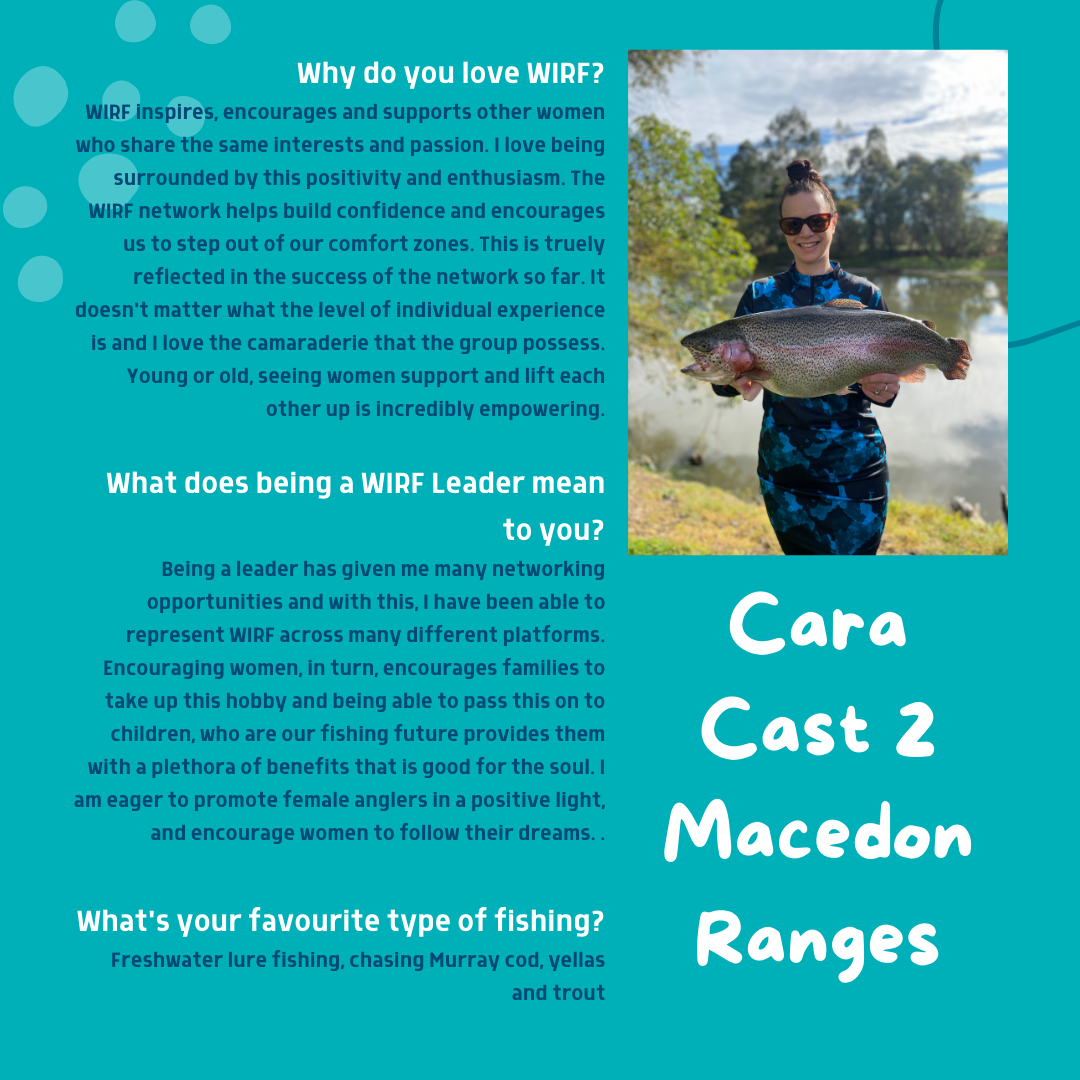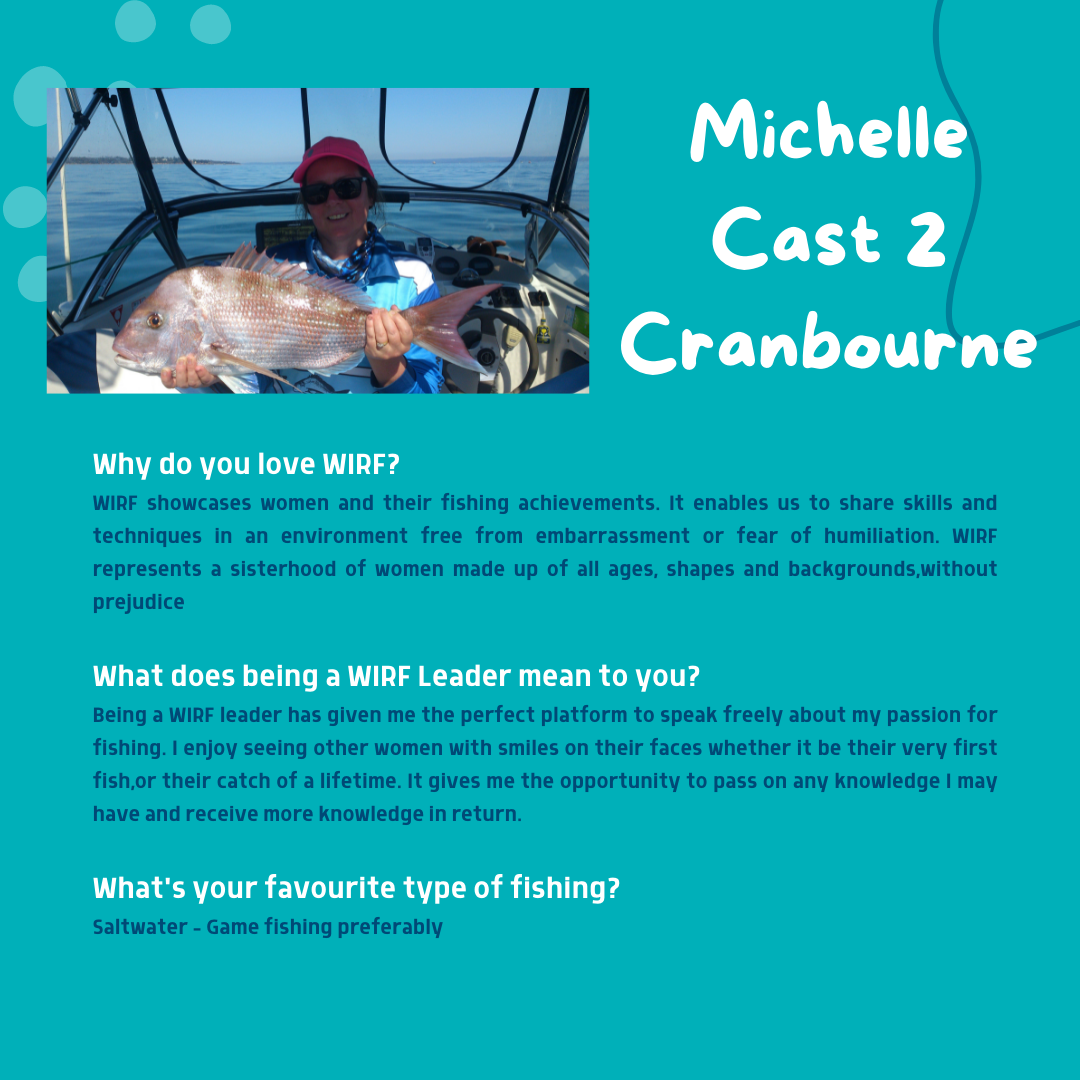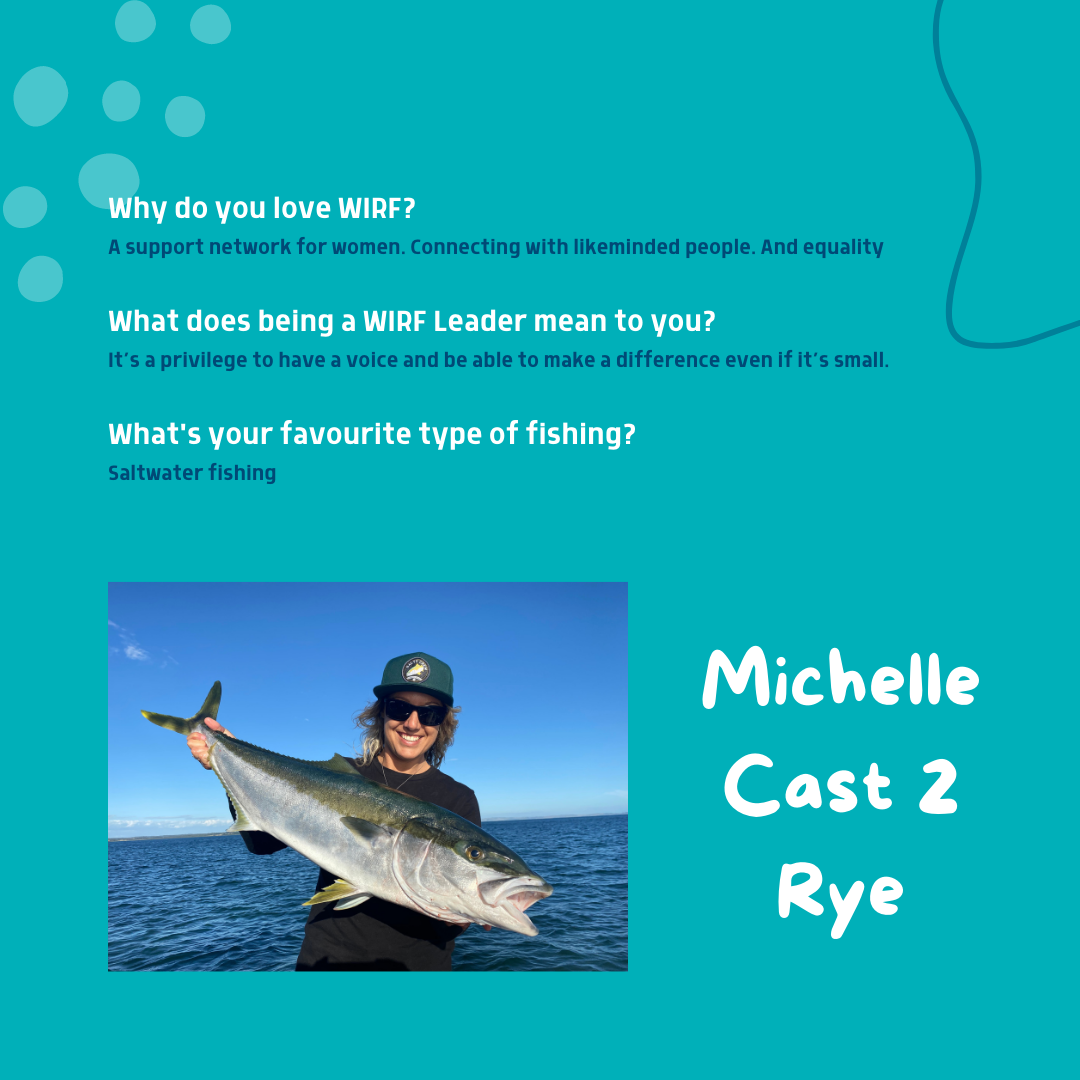 Cast 3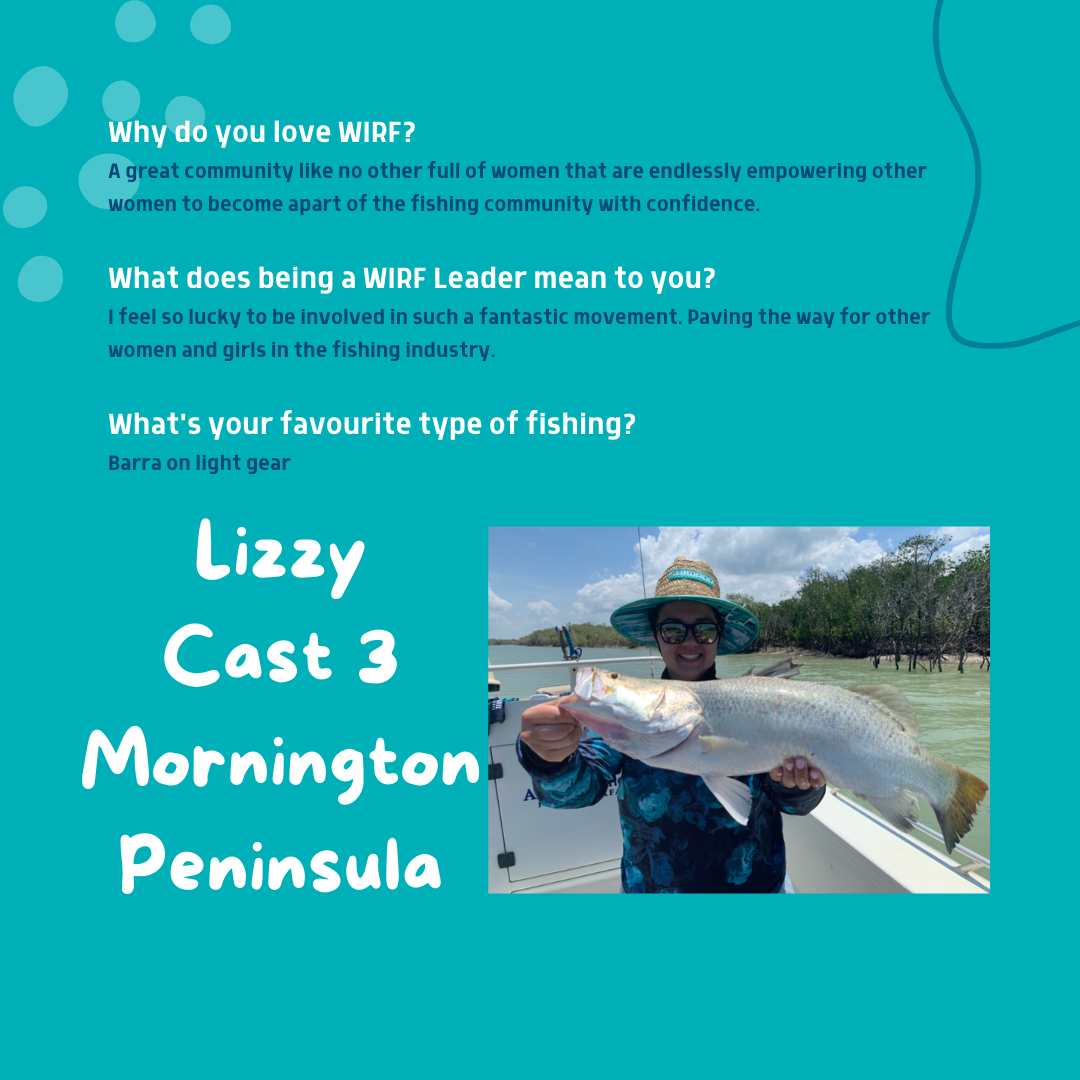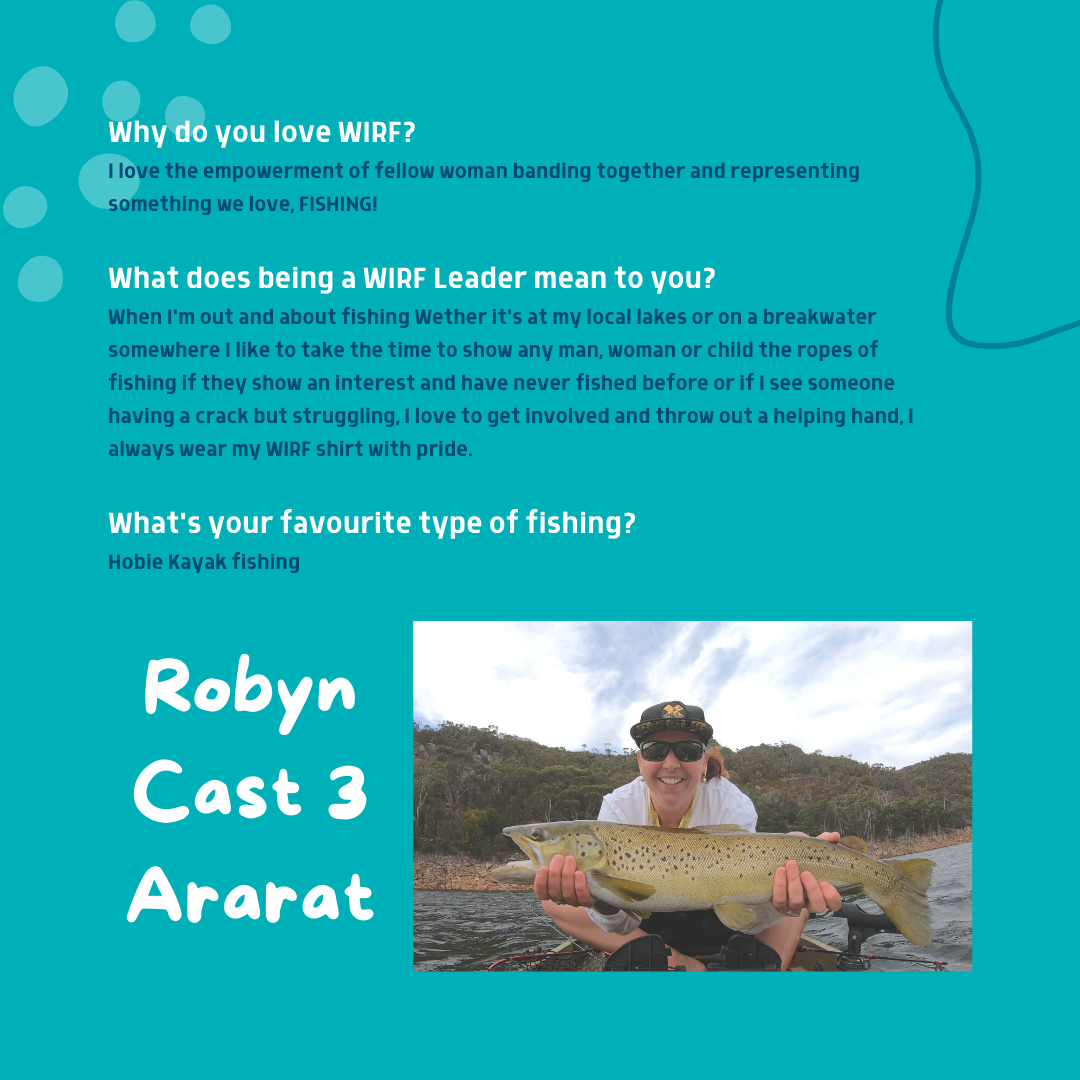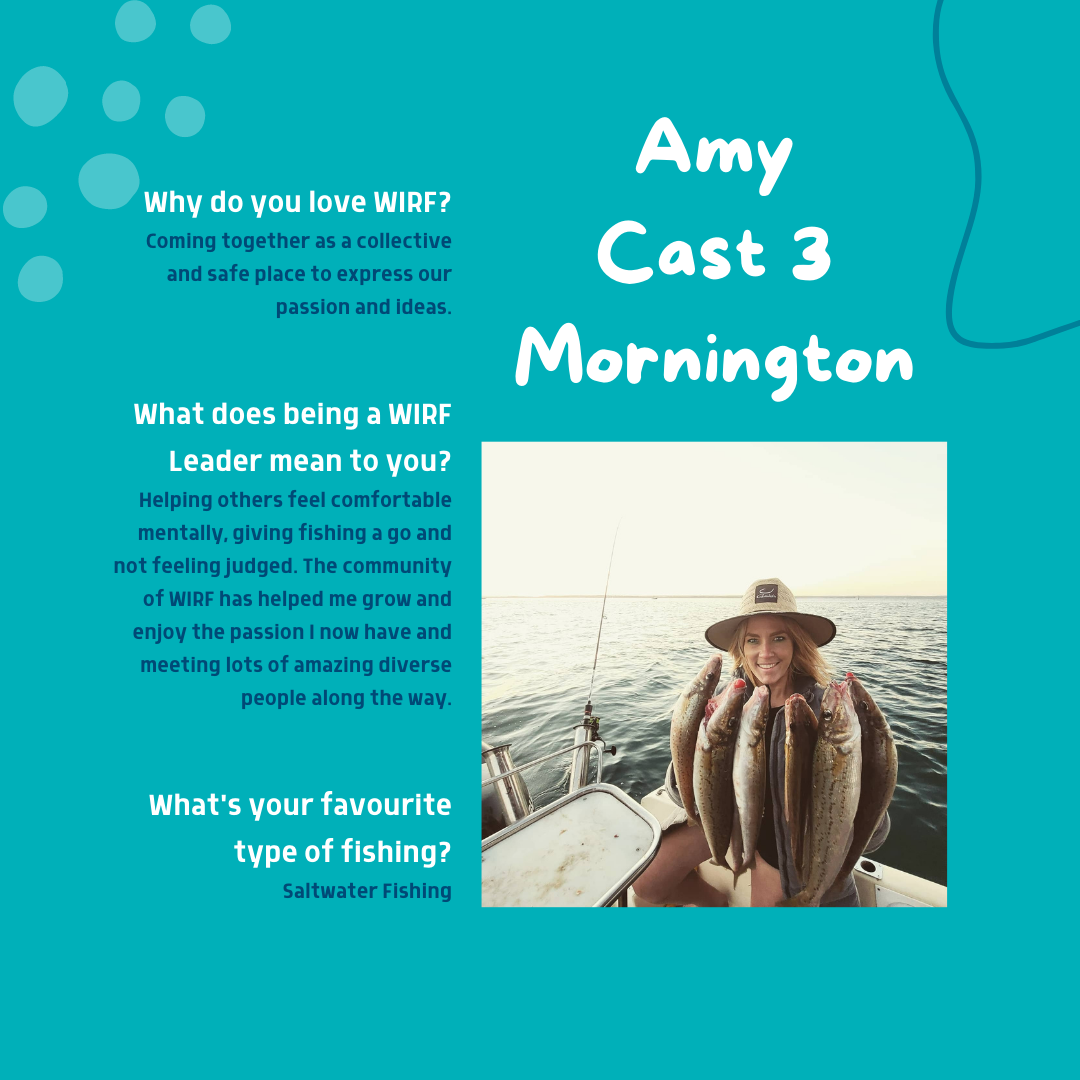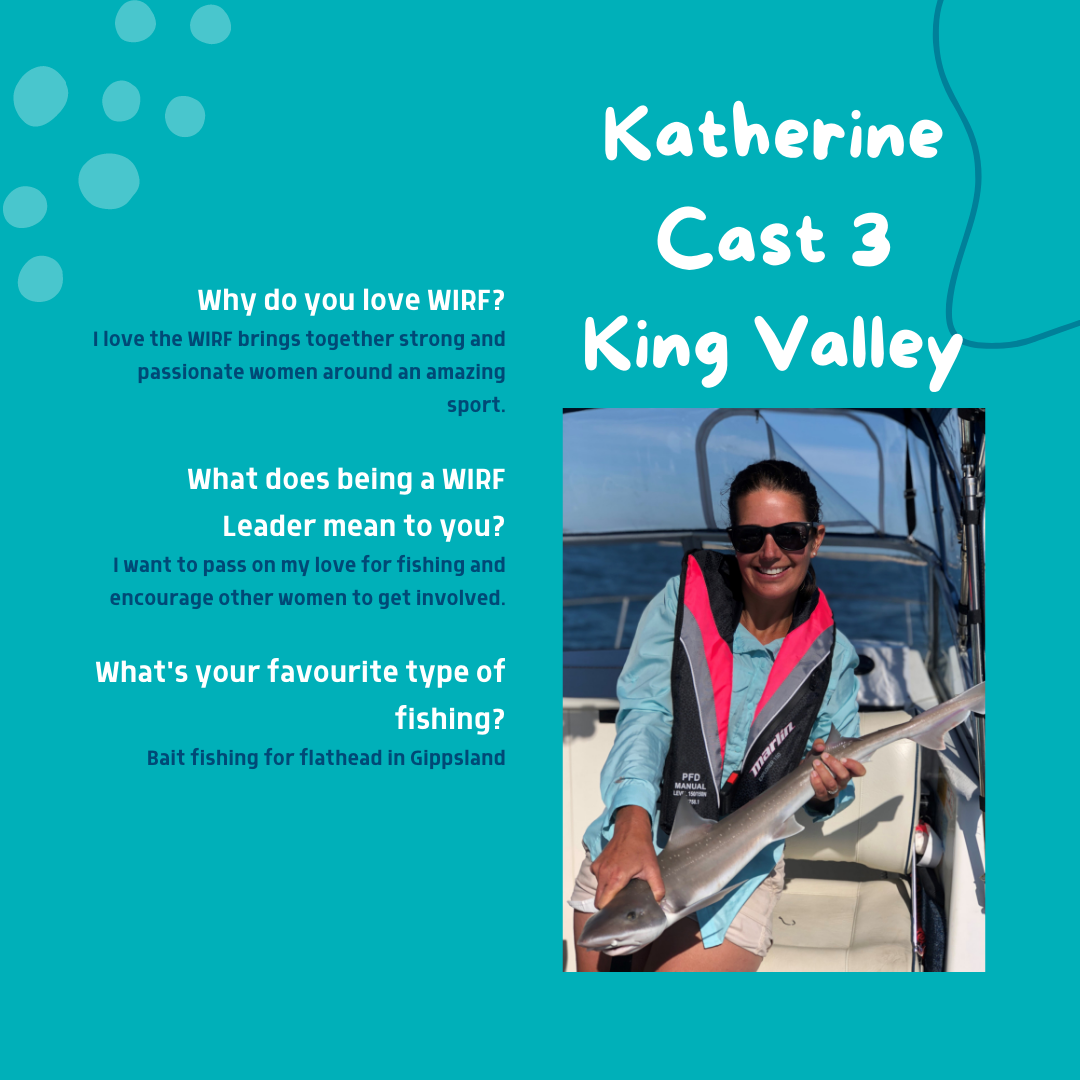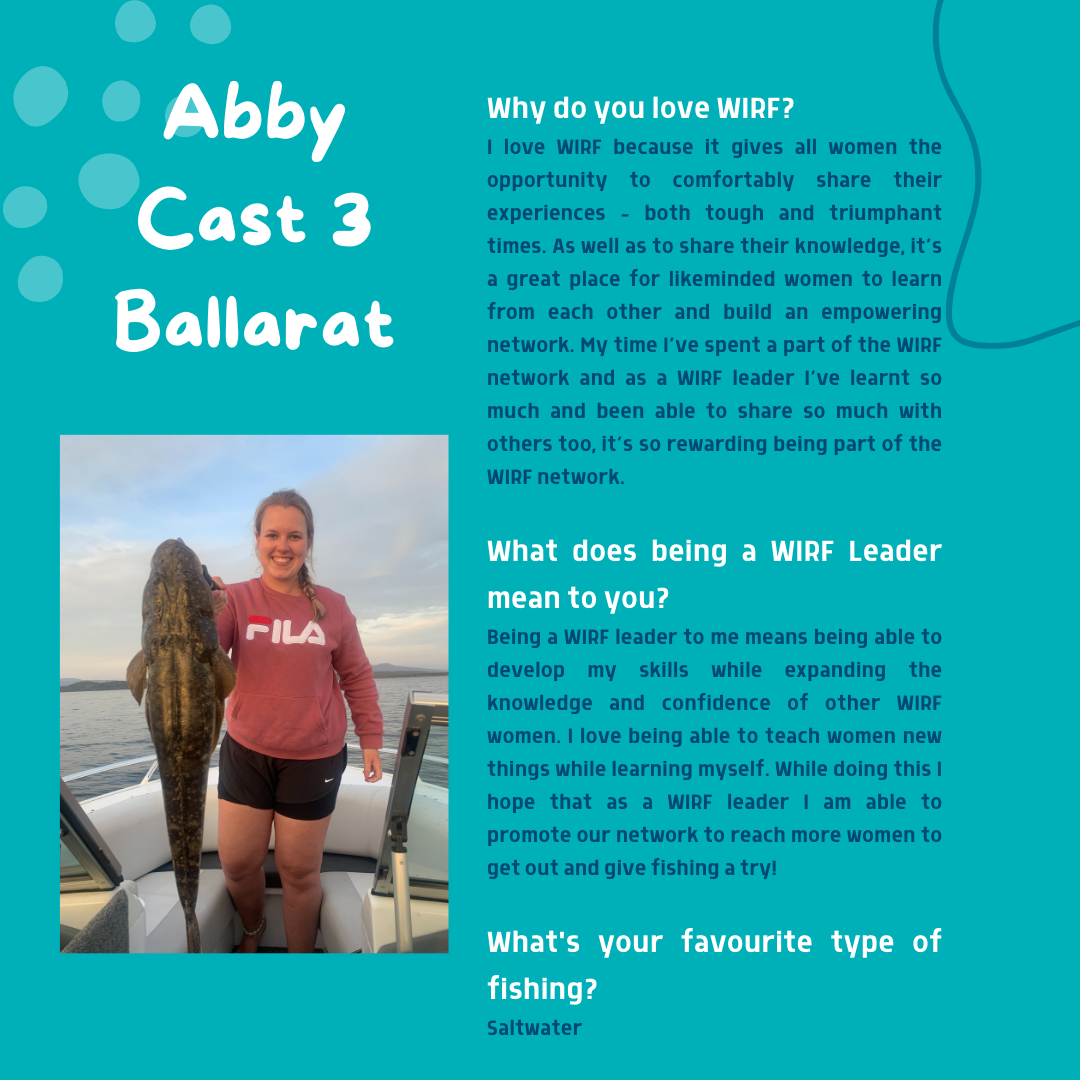 Cast 4