Target One Million - Phase 1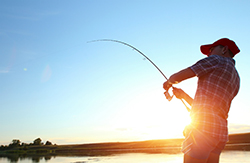 As part of the 2014 Victorian state election, the elected government committed $46 million towards recreational fishing, in the hope to grow participation to one million anglers by 2020. This plan was named Target One Million.
The same government was re-elected in the 2018 state election, and has committed a further $35 million to extending the Target One Million phase one plan into phase two. Click here to read about the 2019-2022 Target One Million Phase 2 commitments.
To get more Victorians fishing, more often, Target One Million will: