VicFishKids 2023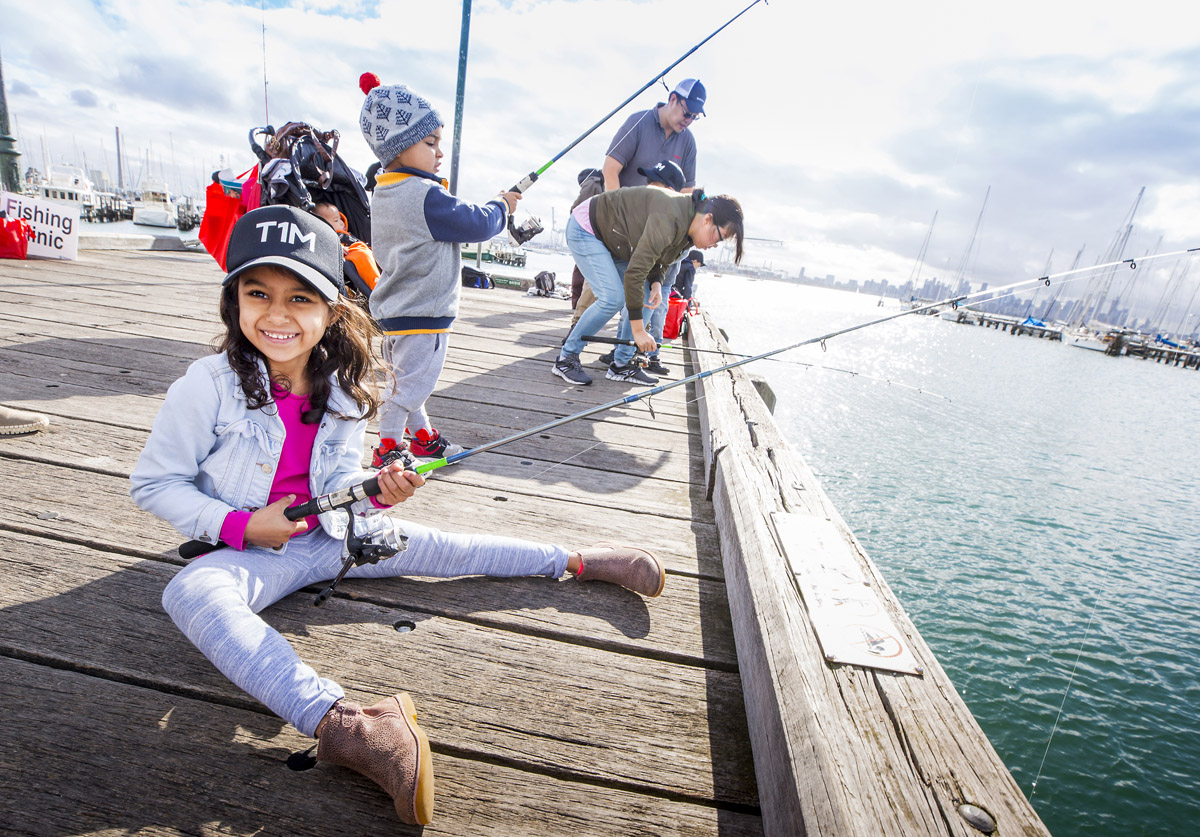 Join in the fun at any one of four FREE Vic Fish Kids events in 2023 at Casey Fields, Lake Fyans, Warrnambool and Churchill.
They are fun for the whole family, featuring fishing clinics for children, activities, food, drink and more. Best of all, youngsters will get the chance to catch a new hobby in a safe and supportive environment with help from experts.
Fishing expert Lee Rayner will lead the fishing clinics with help from local fishing clubs, Fisheries Officers and Fishcare volunteers, ensuring newcomers to the pastime learn from experienced fishers about knots, casting, bait and what to do when they land their first fish.
Every child who participates in a clinic will receive a FREE fishing rod.
To register your child for a clinic select from the options below.
| Event | Date and Location | Special Guests |
| --- | --- | --- |
| Casey Fields | Sunday 19 March, Cranbourne | Lee Rayner |
| Lake Fyans | Saturday 22 April, near Halls Gap | Lee Rayner |
| Lake Pertobe | Sunday 7 May, Warrnambool | Lee Rayner |
| Lake Hyland | Sunday 21 May, Churchill | Lee Rayner |
| San Remo | Saturday 16 September, San Remo | Lee Rayner |
| Williamstown | Sunday 26 November, Williamstown | Lee Rayner |