Buy Safe and Legal Seafood
Anglers illegally selling their catch to local restaurants, fish and chip shops, fish wholesalers and fish retailers without a commercial licence threaten the sustainability of our fisheries resources and are a major problem in Victoria.

Don't jeopardise your customers' health or your business reputation.
Is buying fish and shellfish from a recreational angler illegal?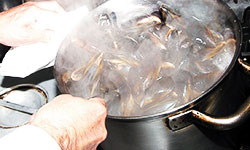 Yes. Buying any fish (including shellfish) from recreational anglers contravenes legislation (Fisheries Act 1995, Food Act 1984, Seafood Safety Act 2003, Food Standards Code) designed to protect consumer health.
Why is buying fish from a legitimate commercial seller so important?
Recreationally caught fish are not subject to any of the food safety measures required under the Food Standards Code. Buyers of illegal fish are placing their customers' health at risk, and the reputation of their business.

PrimeSafe is the regulatory body responsible for seafood safety.
What species are most commonly involved?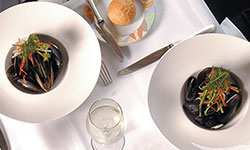 Fish commonly involved in illegal take for sale includes:
marine scalefish such as tuna, snapper and whiting
freshwater scalefish such as Murray cod
molluscs such as abalone, pipis and calamari/squid
What happens if you're caught buying from a recreational angler?
Restaurants and seafood businesses found receiving or selling recreationally caught seafood could:
be prosecuted and fined over $150,000 as an individual or over $800,000 as a company; and
receive up to 10 years jail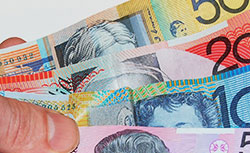 Non-compliance with the Food Standards Code can also result in:
fines of up to $40,000 for the individual or $200,000 for a company; and
revocation or suspension of their licence to operate a food business
What happens to the recreational angler?
Individuals found selling their catch could:
be prosecuted and fined over $150,000; and
receive up to 10 years jail
How can I protect my business and ensure my seafood is legitimate?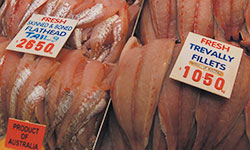 If you intend to buy and sell fish (including shellfish) for human consumption you must:
keep a record of the purchase transaction (including the name and address of the vendor, manufacturer or packer of food received); and
ensure that food you purchase is handled in accordance with the Food Standards Code to avoid contamination
If in doubt when purchasing seafood, don't hesitate to ask where it was sourced.
Who do I contact if I suspect 'illegal take for sale' activity?
If you:
are approached by a recreational angler trying to sell their catch; or
suspect a seafood business is sourcing its seafood illegally
Report them to The Victorian Fisheries Authority's 24 hour, 7 day a week reporting service 13 FISH (133474)