Fishing and Boating Forums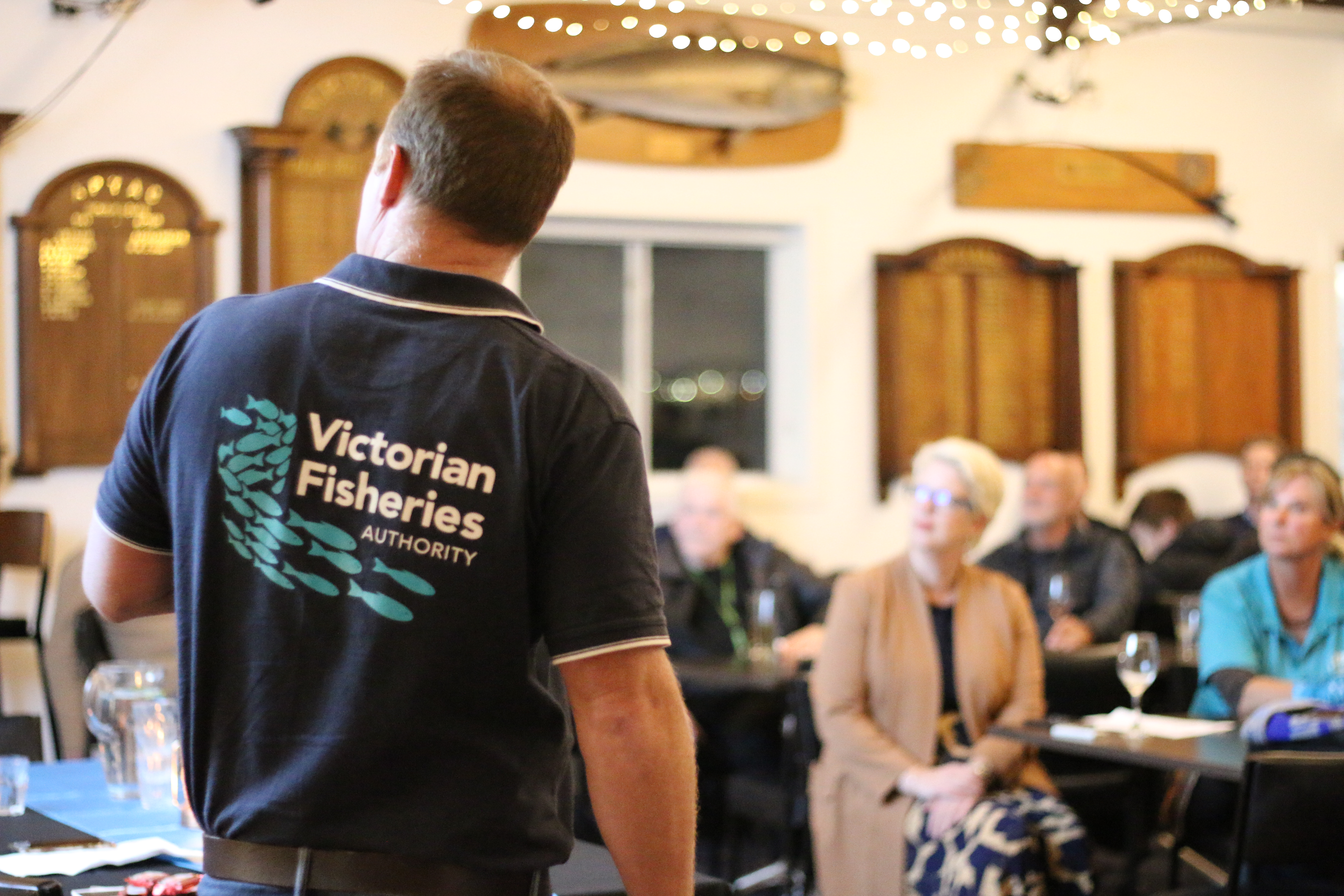 Come join us at one of 12 free forums in August and September to talk all things fishing and boating.
You'll get the chance to hear from experts about what we've been doing to make your fishing and boating even better!
The forums also offer you the chance to talk face-to-face with our staff and share your ideas for projects that'll make a real difference in your patch.
There'll be presentations from fisheries managers, scientists, boating project managers and local Fisheries Officers, followed by question time and further discussion amongst those attending.
| Location | Date | Venue | Key presentation |
| --- | --- | --- | --- |
| Mildura | Thursday 3 August, 7-9pm | Nangiloc Angling Club (Café 1909, 143 Hugh King Drive, Mildura) | Murray cod angler survey results |
| Kyabram | Tuesday 22 August, 7-9pm | Kyabram Angling Club (12 Wood Road, Kyabram) | Fish production and stocking |
| Wangaratta | Wednesday 23 August, 7-9pm | Wangaratta Sport and Fly-Fishing clubs (28 Chisholm Street, Wangaratta) | Cracking the code for Macquarie perch |
| Shepparton | Thursday 24 August, 7-9pm | Burnanga Indigenous Fishing Club, (Park Lake Hotel, 481 Wyndham Street, Shepparton) | Murray cod angler survey results |
| Albert Park | Tuesday 29 August, 7-9pm | Albert Park Yachting and Angling Club (129B Beaconsfield Parade, Albert Park) | Ramp upgrades by Better Boating Victoria |
| Mitcham | Thursday 31 August, 7-9pm | Mitcham Angling Club (11 Brunswick Road, Mitcham) | Developing urban fisheries |
| Charlton | Tuesday 5 September, 7-9pm | Charlton Angling Club (Charlton Park, near football ground, Charlton) | Fish production and stocking |
| Ballarat | Tuesday 12 September, 7-9pm | Ballarat Fly Fishers Clubrooms (Wendouree Parade, Lake Wendouree) | Ramp upgrades by Better Boating Victoria |
| Horsham | Wednesday 13 September, 7-9pm | Horsham Angling Club (Dixon Drive, next to Wimmera River, Horsham) | Developing Rocklands native fishery |
| Warrnambool | Thursday 14 September, 7-9pm | Warrnambool Offshore Angling Club (Viaduct Road, Warrnambool) | Kingfish research |
| Leongatha | Tuesday 19 September, 7-9pm | South Gippsland Game Fishing Club (21A Watson Road, Leongatha) | Kingfish research |
| Nicholson | Wednesday 20 September, 7-9pm | Nicholson Angling Club (Nicolson Reserve, 924 Princes Hwy, Nicholson) | Gippsland Lakes recovery |