Inland Estuary Perch Fisheries

VFA is developing new inland fisheries for estuary perch. These hard fighting fish take a range of baits and lures and are a favourite with all who catch them.
The Great Perch Search
Large scale production of estuary perch fingerlings is now undertaken at a private hatchery in Narooma, NSW, on behalf of Victorian Fisheries Authority.
Broodfish perch are caught with the help of expert volunteer anglers from a range of waters along the Victorian coastline. This annual event has been dubbed 'The Great Perch Search'. We are very grateful for the efforts of recreational anglers who volunteer their time for this cause.
The broodfish perch are then flown straight to the Narooma hatchery in prime breeding condition. They are retained at the hatchery to help develop 'captive breeding' methods for estuary perch. The young fish produced are then transported back to Victoria to be stocked.
There are some differences in estuary perch genetics across the state so two perch searches are undertaken, one in the west of the state and one in the east. The progeny of the western Perch Search are stocked into Devil Bend Reservoir, the Maribyrnong River, Barwon River and waters to the west. The eastern Perch Search progeny are stocked into Gippsland waters like the Gippsland Lakes, Lake Tyers and other waters in the east of the state.
Estuary perch video transcript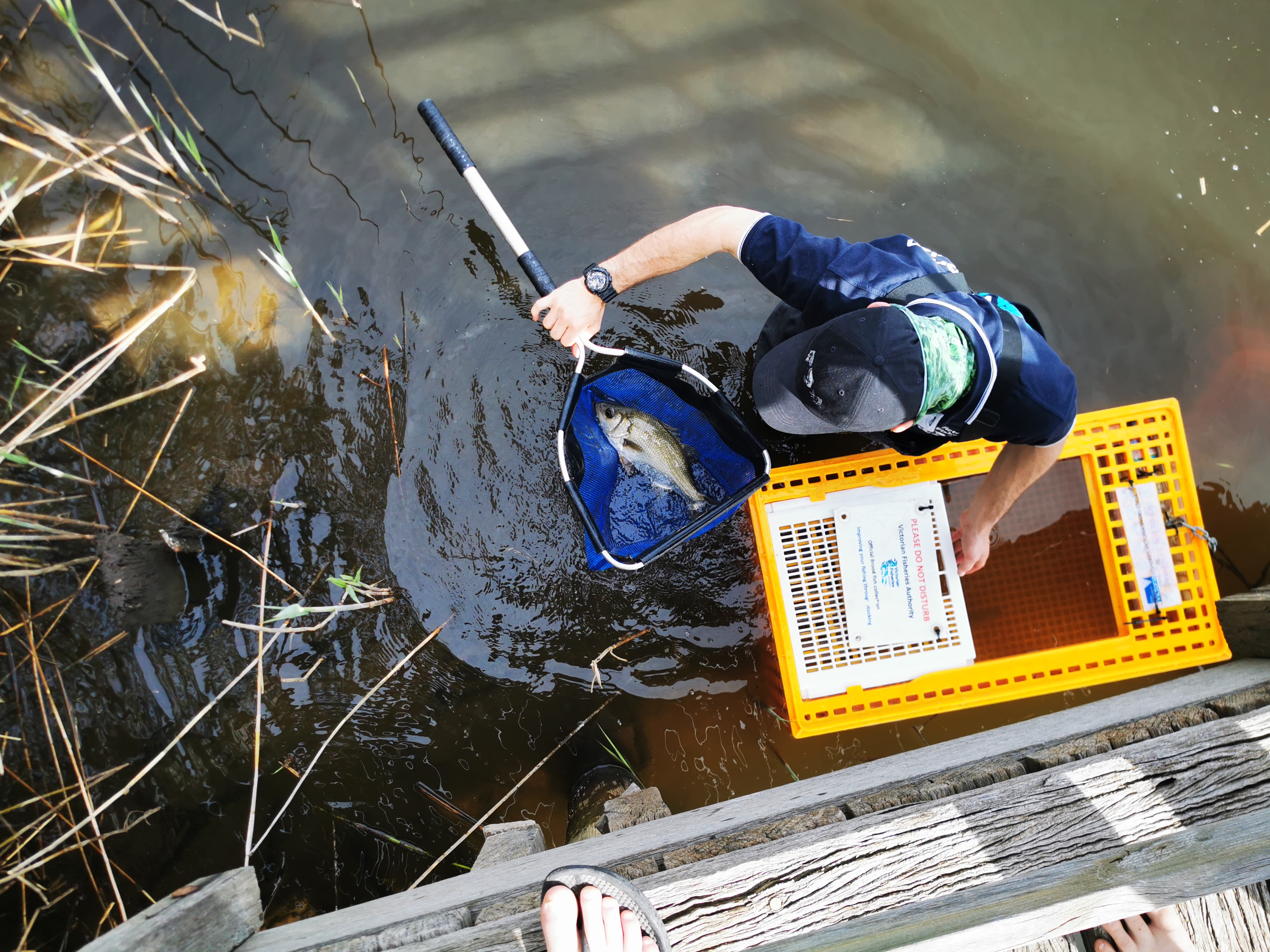 Waters and stocking figures so far are:
** Not stocked due to low water levels.
These waters were selected from a longer list by fisheries managers and scientists, with help from anglers too, following an evaluation of their potential.