Toolondo Reservoir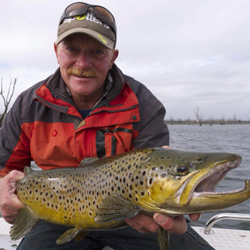 Toolondo Reservoir is renowned as an outstanding stocked recreational trout fishery but as a secondary water storage facility, its water levels have fluctuated considerably over the last few decades.
In 2010/11, when Toolondo last filled, The Victorian Fisheries Authority stocked the Reservoir with brown and rainbow trout. Trout grew quickly and this led to some exceptional trophy trout fishing. Since then, with historically low rainfall, Toolondo Reservoir water levels have continued to fall.
In 2014, the State Government, through its Target One Million Policy, recognised Lake Toolondo as one of Victoria's best trout fishing locations and established "a local advisory group to take action on minimum water levels".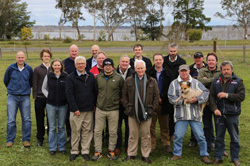 In January 2015, 5000-megalitres of water was transferred to Toolondo Reservoir to protect the fishery. This initiative preserved and extended the fishery for at least 12 months creating some exceptional trout fishing opportunities.
In March 2015, the Toolondo Reservoir Recreational Fishing Advisory Group (TRRFAG) was established, comprising seventeen members drawn from local, State Government agencies and recreational fishers.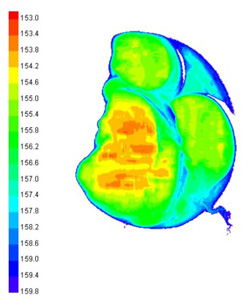 The TRRFAG met on five occasions, completed four technical studies, made twenty key findings and ten key recommendations to the State Government (see Key Findings and Recommendations Report).
The TRRFAG examined sixteen options to secure water levels, ranging from water saving infrastructure, purchase of water, use of environmental water and changes to water storage and transfer arrangements.
A combination of historically low rainfall and higher priority domestic, livestock and critical environmental aquatic habitat needs overshadowed the TRRFAG's efforts to secure additional water for Toolondo Reservoir. The State Government has accepted all ten recommendations of the TRRFAG.
Advisory Group's Key Findings and Recommendations Report (PDF - 4.7 MB)
Advisory Group's Key Findings and Recommendations Report (WORD - 3.2 MB)
Technical reports commissioned and considered by the Toolondo Reservoir Recreational Fishing Advisory Group
Lervasi, D. (2015) Toolondo Reservoir Bathymetry Survey – Report for Grampians Wimmera Mallee Water (GWMWater) and The Victorian Fisheries Authority. Austral Research and Consulting. July 2015
Ingram, B.A. (2015) A review of the recreational fishery of Toolondo Reservoir and its future prospects. Fisheries Victoria Science Report Series No. 8.
Keary, J and Holmes N. (2015) Review of Wimmera Headworks Supply System to Meet Toolondo Fishery Management Objectives. Project No. 4257 – 001. Hunter H2O. July 2015.
Sharpe, A. (2015) Independent review of Toolondo Reservoir environmental values. Jacobs Group. June 2015.
For a PDF copy of these reports, please email taylor.hunt@vfa.vic.gov.au