How to catch flathead

Boat fishing
Flathead or 'flatties' are loved because they're simple to catch, reliable and taste sensational. They take a range of baits and lures, and when they're biting well, a patch can provide lots of entertainment and a great meal. Flathead are masters of disguise and ambush so it pays to have baits and lures moving past them, which usually means drifting. Flathead in the bay inhabit all depths, though some species show distinct tendencies. Edges of channels, drop-offs, and weed beds around sandbanks are hotspots. Use a depth sounder to help identify ledges and deep-water pockets. Although comfortable lying in the sand, partly covered, flathead do like being close to structure too so reef edges and sand patches in amongst weed beds are target areas. When it comes to bait fishing for flathead, the main technique is drift fishing with baits. Once fish are located in good numbers, repeat the drift, noting it is vital to keep baits on the bottom, which becomes more difficult if there's a breeze blowing the boat is drifting quickly. In this case, use a heavier sinker and let more line out to ensure the bait stays in contact with the bottom. If the drift is still too fast, invest in a sea anchor or drogue, as this will slow down the drift speed considerably and make fishing the bottom easier. Baits of squid or cut pilchards are perfect and soft plastics do very well too when actively fished. When chasing snapper and King George whiting, flathead are a common and welcome by-catch when a good size.
Boat-based tackle
Setting up for flathead is simple. A whiting outfit is perfect for flathead drifting, just increase the leader to 20lb. Some fishers like a paternoster rig and size #1 circle hook. Two droppers provide the chance for a double header of flathead! Bomb sinkers can be adjusted for depth and drift speed. Baits can easily be replaced for soft plastic lures and a 3" paddle tail or flick bait style is ideal. Other fishers prefer a running sinker rig with the sinker running all the way to the hook. This ensures the bait stays in very close contact with the bottom.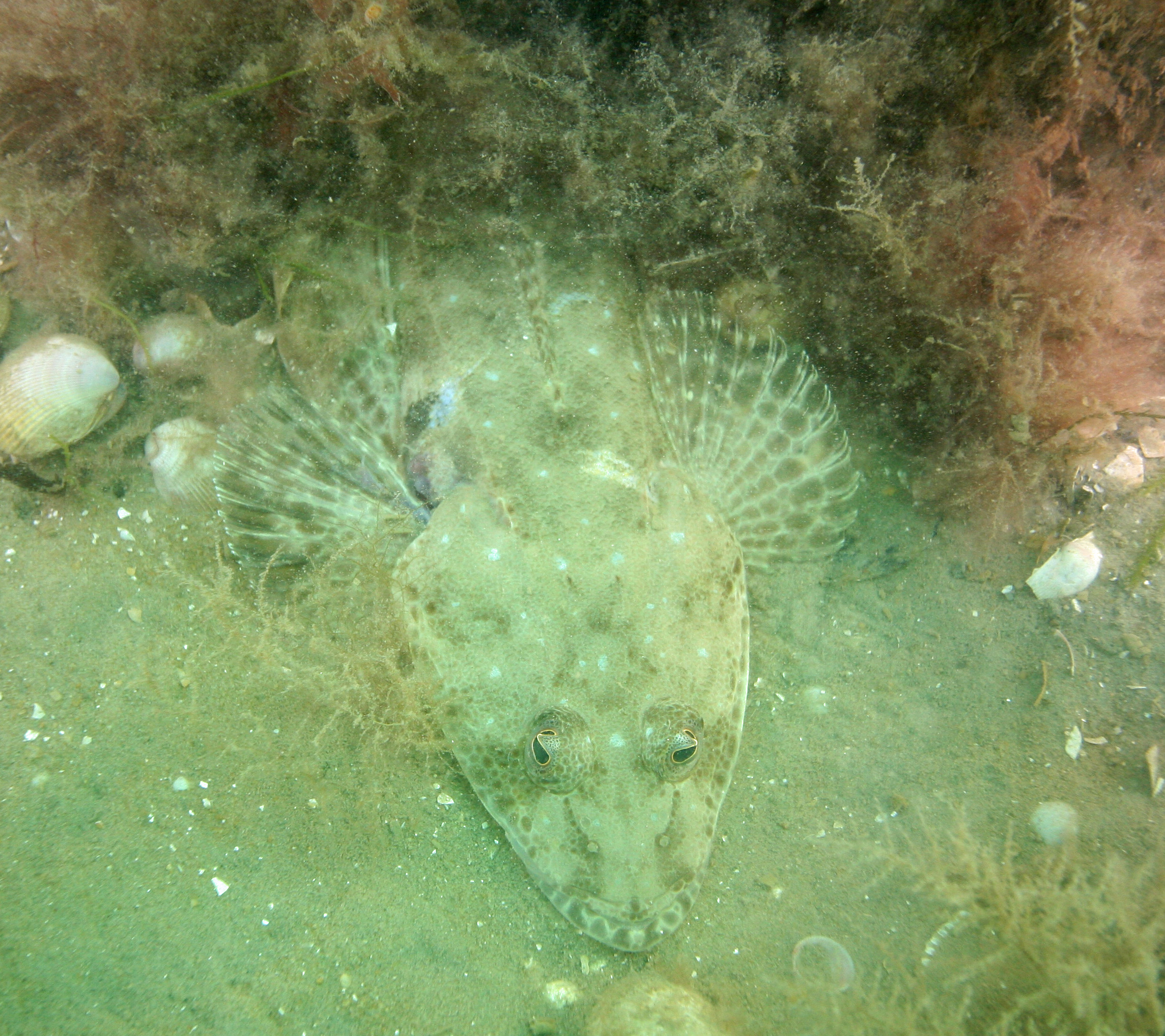 Shore-based fishing
There are two ways to target Port Phillip flathead from the shore. For active fishers, walking bay beaches first thing in the morning, casting the shallows with lures is popular and effective. Any visible drains are worth targeting with a spin outfit. Goof fish can be in surprisingly shallow water. Cast out, let the lure sink to the bottom, flick the rod tip up, wind up the slack, then let it drop to the bottom again. Repeat until the lure is at your feet. The other technique is bait fishing with light surf gear in the same areas, casting to any visible gutters, reef edges or sand holes in between weed patches.
Shore-based tackle
For lure casting, go for a 7ft soft plastics outfit (fast action) rated 2-3kg matched with a 2500 sized spinning reel. Use braided mainline of 3kg and a 12lb leader. A paddle tail or flick bait soft plastic of 2.5-3in rigged on a jig head is perfect. Aim to select a jig head size that strikes a balance between long casting distance and descending naturally when hopped up and along the bottom. For bait fishing, try a light surf outfit consisting of a 9 –10ft composite rod and a 4000 sized spin reel spooled with 15-20lb braid. A long leader of 20lb monofilament should be tied to a long dropper/paternoster rig with the sinker on the bottom. In terms of hooked, flathead aren't fussy. A #1 size circle hook to suit the size of the bait is the go, with a sinker to suit the conditions and provide a casting weight for distance.
Click here for catch limits on flathead.