Maribyrnong River native fish revival
An exciting plan to improve fishing for all
Project overview
Our wonderful Maribyrnong River flows through the heart of the western suburbs of Melbourne fringed by a growing population of more than 2 million people. Over the last 150 years, the river has changed because of; dredging, de-snagging, removal of steam-side vegetation, installation of weirs and fords, urban runoff, point source pollution, flood mitigation and bank stabilization works. While it remains an important recreational fishery to many, its fish population has been held back by a lack of fish habitat.
The Victorian Fisheries Authority with the support of anglers, Melbourne Water, Parks Victoria and Local Governments' are working together to rebuild the rivers native fish population and, create exciting new recreational fisheries for families and their children to enjoy for generations to come.
The project will focus on the mid to upper estuarine reaches of the Maribyrnong River between Flemington Racecourse and Avondale Heights.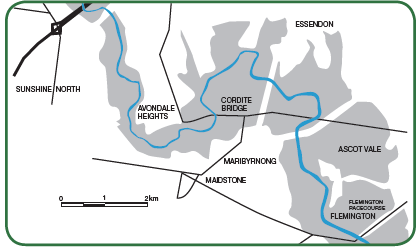 What we'll be doing
The project will rebuild native fish population and improve recreational fishing by improving fish habitat, fish stocking and angler access, including 7 key elements:
Fish population and fish habitat surveys
A new boat launching facility on the Maribyrnong River.
Large-scale stocking of native estuary perch fingerlings
Recreational water users study.
A review of existing recreational fishing access and riverside platforms.
Installation of secure woody fish habitat.
Study of early history of fishing along the Maribyrnong River
Click here to download more information about the Maribyrnong River native fish revival project.
Recent Estuary perch stocking locations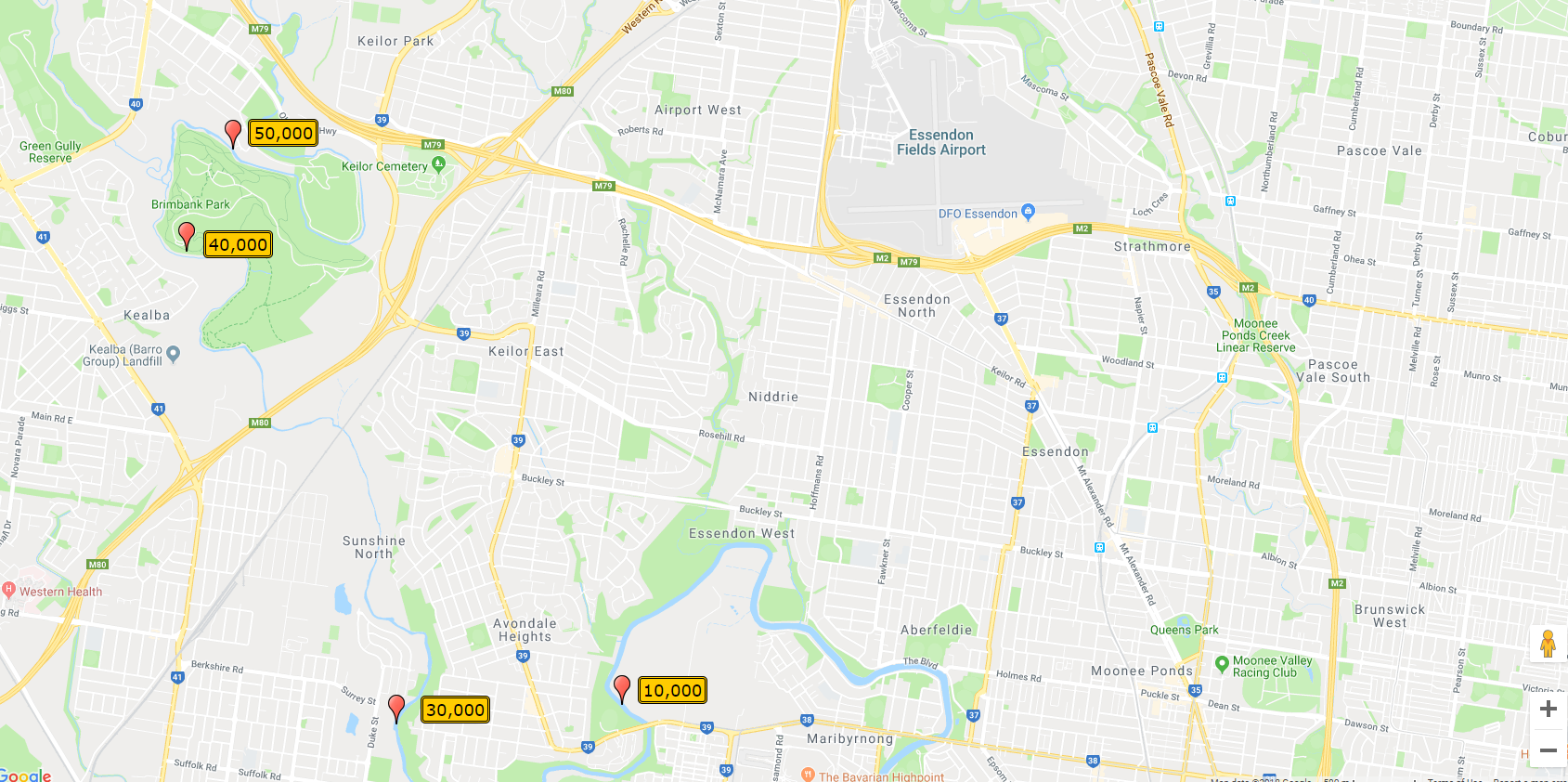 Project update
March 2021
Fish stocking
In early Dec 2019 about 75,000 estuary perch were stocked into the river. This represents a total of 208,000 estuary perch stocked since 2018.
The VFA plans to stock a further 100,000 next summer.
Fish habitat installation plan
The Fish Habitat Installation Plan has been completed.
Briefly, the plan nominates 8 key sites (from 35) along the Maribyrnong river (between Avandale Heights to Flemington racecourse) for habitat development.
Habitat is planned to be deployed shortly, once contractors are appointed.
Habitat to predominantly consist of natural woody structures with elements of concrete structures used for the in-water stability.
Permit for Works on Waterways permits are underway.
Historical review
OzFish have conducted workshops (Nov 2019) and ongoing research to collate historical information regarding the changes on the Maribyrnong River.
DRAFT report has been produced.
Final report in production.

How you can learn more?
Send us your email at improving.fishing@vfa.vic.gov.au so we can keep you up to date on progress.