Rock lobster tagging program
Click here for information on our scientific tagging program.
To access your online lobster reporting:
Click here to access the web portal for desktop users.
For a guide on how to use GoFishVic:
Click here to access GoFishVic Quick Reference Guide.
Victoria's recreational rock lobster tagging program was launched in 2017 to improve our understanding of the annual catch and manage stocks sustainably. All recreational fishers are required to report the rock lobster they catch and keep. The program has been highly successful to date and our initiative has been heralded by industry, FRDC and other stakeholders. In recognising the value of the catch information provided by thousands of fishers, the program has now been made ongoing so that future generations can continue to enjoy this remarkable fishery.
Previously, there has been a lack of information on how many rock lobsters are harvested by the recreational sector. The reporting program is collecting information on the numbers caught recreationally by using the number of digital tags reported to represent the number of rock lobsters caught.
Information collected through the program is building the VFA's capacity to maintain a healthy fishery. This is important for the VFA as managers of the resource, important for recreational and commercial fishers, and absolutely vital to the long-term sustainability of stocks.
Phase two of the program
Over the past 12 months, the VFA has worked closely with the Institute of Marine and Antarctic Studies (IMAS) under FRDC project 2019-075, and a dedicated Rock Lobster Tagging Program Steering Committee to undertake a thorough review of the program. Based on the recommendations from this work, the VFA are excited to launch phase two of the rock lobster tagging program.
Phase two of the rock lobster reporting program will utilise GoFishVic, a smartphone App from the Victorian Fisheries Authority that revolutionises the collection of recreational fishing information. The new reporting platform will be available from 15 September and fishers can start reporting their catch from season opening on 16 November 2021.
GoFishVic will streamline the process for reporting rock lobster catches by adopting digital tags. This will reduce the plastic footprint by removing the need for fishers to order, possess and affix plastic tags to rock lobsters.
GoFishVic provides many benefits for fishers including the ability to add photos, share catch details via social media, view personal catch statistics and receive fishing news and updates. Planned upgrades to the app will provide weather information and the ability to report group fishing trips, making it even easier to log your catch.
What do I need to know about the new rock lobster tagging program being launched on 15 September 2021?
The aim of the tagging program is to enable a harvest estimate to be made to improve the sustainable management of the fishery.
Plastic tags have been replaced by digital tags
You no longer are required to order, possess and attach plastic tags to rock lobster. Rather, a digital tag and catch details must be reported via the GoFishVic app.
Reporting your catch is mandatory
Reporting of rock lobster remains mandatory. Fishers need to report their catch and allocate a digital tag via the GoFishVic platform. The requirement to tail punch rock lobsters remains unchanged, as do the size limits, bag limits and possession limits.
Fishers need to register intent to be active before rock lobster fishing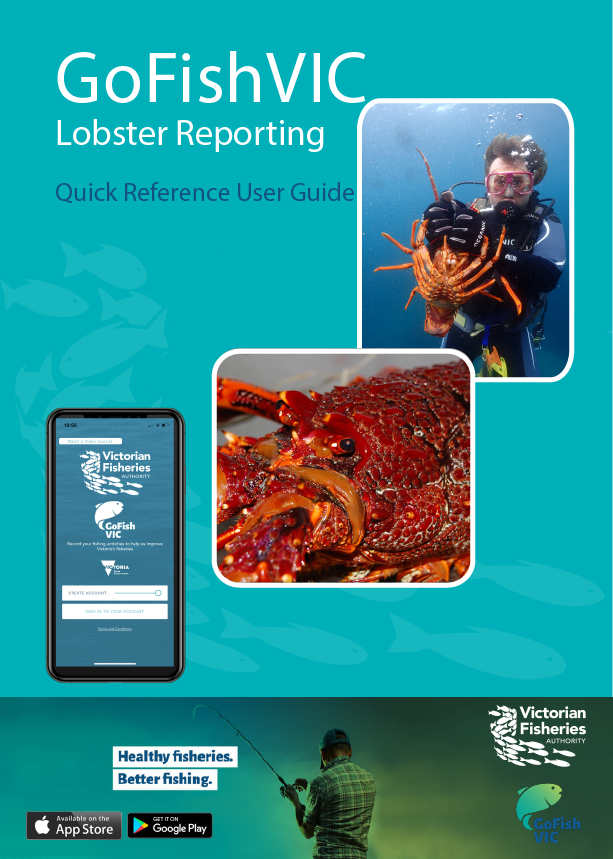 Fishers are required to register the intent to be active for each season via the App prior to targeting rock lobster. Registering your intent unlocks the ability to allocate digital tags for the individual season against your catch.
Registering your intent to be active for a fishing season helps us measure the level of participation in the fishery and review how this changes from year to year.
Download the GoFishVic app via the App store or Google Play, or access an online reporting account. Click here to access the web portal for desktop users.
Click here to access a Quick Reference Guide to help guide you through the process of creating an account and also reporting your catch once season opens.
Current updates
November 2021 ­- Release 2 of the merged App for download via Google Play and the App Store. Version 8.1.0 now provides fishers with the ability to; create a rock lobster report by creating a trip, adding catch, generating a digital tag id and saving a catch report.
The application continues to provide all existing functionality; create an account, select target species, register intent to be active for a lobster season, opt-in to the citizen science program.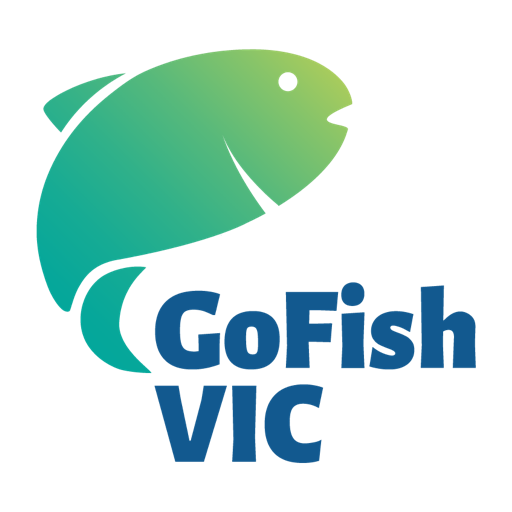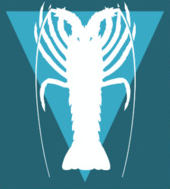 Digital tags remain unlimited
A unique digital tag can be allocated against your catch as you report your catch details. Fishers need to be a registered active participant to be able to allocate a digital tag.
You must only use digital tags assigned to your account
Exception: children under 18 who are under adult supervision can use the adult's account to report their catch.
You can report catch on behalf of your fishing group
Planned upgrades to the reporting platform will allow you to search for members of your group via the app and report catch on their behalf.
Tags are 100% free
Opt-in to the citizen science program
We are excited to launch our new citizen science program. Opt in to help provide information valuable to maintaining the health and population of lobster in Victorian waters and unlock more App features including mapping and your personal seasonal lobster diary and catch rates.
What do I do with my existing plastic tags?
Log onto your VicRLTag App and report accurately against your Season 4 tags (2020/21). Access to your existing lobstertag online account can be found here:
Once reporting is completed, you can now delete the RL tagging App and place your Season 4 tags into recycling;
How do I register to report my rock lobster catch from 16 November 2021?
Online
Download the GoFishVic app (pictured right) in the App Store and Google Play (noting the rock lobster tagging section will only be available from September 15). You can also click here to access the web portal for desktop users.
Create an account
Complete your profile including your level of interest and preferred target species. Selecting 'rock lobster only' as your target species will limit the App to only rock lobster reporting. Selecting 'All species' will enable you to record all of your fishing activities to contribute to monitoring the performance of all our fisheries
Register your intent to be active for the upcoming season. Register for the lobster season via the GoFishVic dashboard.
Opt in to the citizen science program (Voluntary)
How do I report my rock lobster catch when the season begins?
A GoFishVic Quick Reference Guide has been created to help guide you through the steps of reporting your catch.
Reporting is easy and we encourage fishers to get into the habit of reporting their catch as soon as possible. Simply start a new trip, add your catch details including the date and location and the carapace length of your catch, allocate a digital tag and finish your trip.
Customer support
Please contact our customer service centre for assistance with setting up your account and reporting your catch on 136 186
Season Summary Report
We have produced a summary report that provides an overview of data collected through Season 1 (2017/18), Season 2 (2018/19) and Season 3 (2019/20) of the program, and comparisons between the three seasons. Click here to view the report. (PDF - 1.6 MB)
FRDC project 2019-075
Over the past 12 months, the VFA has worked closely with the Institute of Marine and Antarctic Studies (IMAS) under FRDC project 2019-075, to undertake a thorough review of the program.
As part of FRDC Project, researchers from IMAS conducted a diary phone survey of recreational rock lobster catches in the 2020/21 season. The survey provided information on the Victorian recreational rock lobster catch, effort and catch rates that is not routinely collected and can validate data previously collected via the electronic catch reporting app VicRLTag. Further, a 'wash-up' phone survey was undertaken to collect information to complement the diary surveys and inform development of the new digital tagging program arrangements.
Summaries of the results from the project can be viewed as follows: