How to catch kingfish
Yellowtail kingfish are an eye-catching oceanic species however they regularly come inshore and it's common for them to pop up at random in inlets and bays.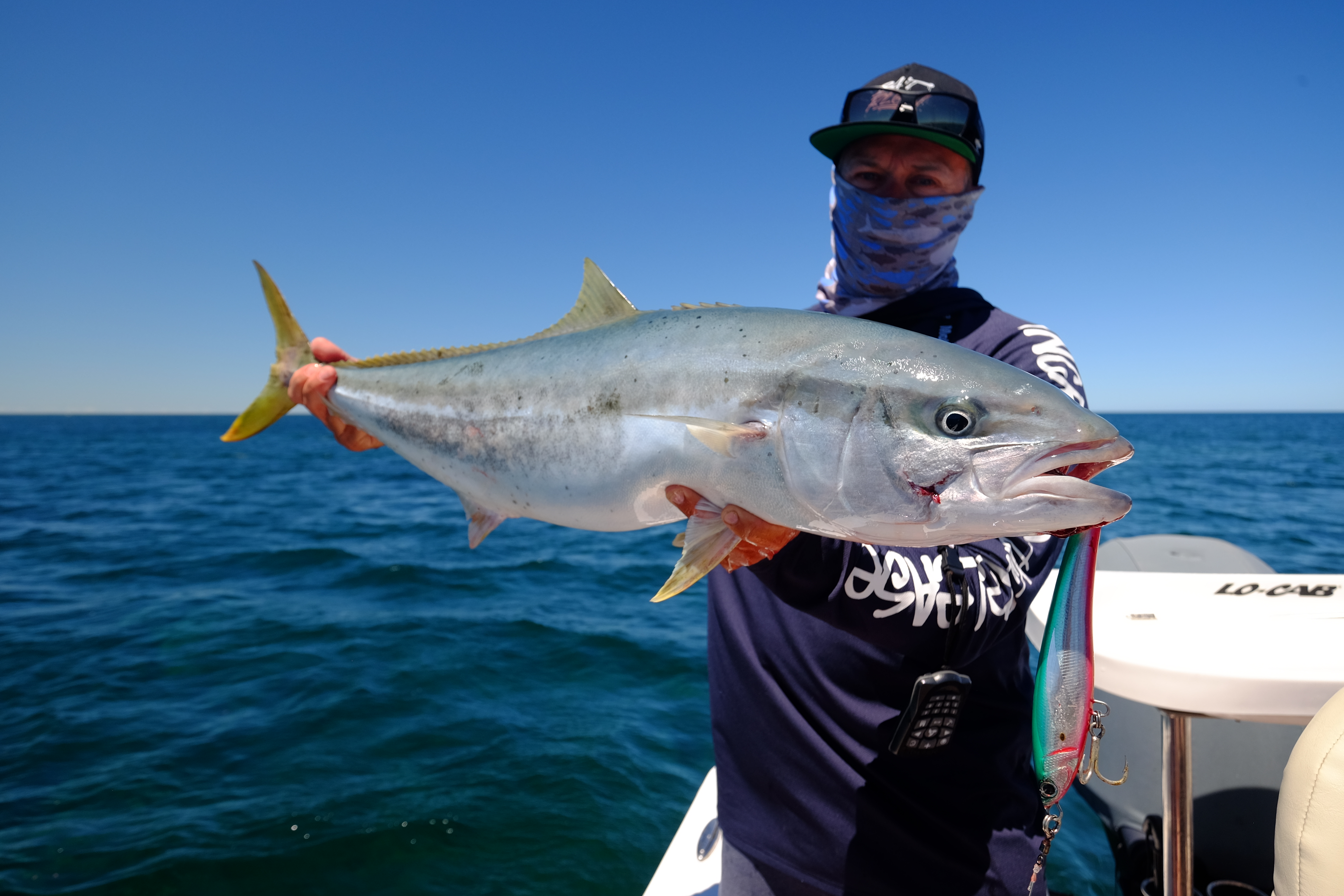 In Victoria 'kingies' are very much a warmer weather species as it appears they don't like our cold water and tend to vanish out of season.
Kingies love reefs and upwellings of nutrient-rich water, so if you can find an area on the west coast with reef, weed, bait and a current there's a good chance they won't be far away.
Even when kingies are about, they can be there for one tide and not the next, so persist if you are committed to catching one. The water doesn't need to be deep, and fishers regularly catch kingfish from 30 metres all the way up to 2 - 3m.
Kingfish prefer to eat live fish or squid. As a result, fishers who go to the trouble to catch bait like mackerel, yakkas or squid, and keep it alive, will be rewarded.
Your next best option are freshly dead baits such as a squid strip but be warned, kingfish can be very fussy and frustrating at times and ignore almost anything.
Depending on the location, an effective tactic can be to very slowly troll baits or anchor up and suspend the bait mid-water under a balloon. Sports fishers sometimes use jigs in deep water or even cast lures for the ultimate challenge.
Because kingies are so often found inshore, competent kayakers can target them when conditions are favourable.
Kingfish have an amazing capacity to never give up in the fight and will swim towards any structure they can find, which can result in bust-offs and escaped fish. This can be counteracted by appropriate tackle and a firm hand but with kingies, you simply can't win them all!