The Southern Ocean off the west coast provides nutrient rich water to create some of Victoria's wildest fishing opportunities and biggest fish!
Plentiful supplies of our most desired saltwater species consistently swim past these areas seasonally, providing fishers plenty of opportunity for terrific sport fishing action and awesome fresh seafood.
Portland, Port Fairy and Warrnambool have the necessary safe harbours and facilities to provide ocean access and boat friendly accommodation and eateries to welcome fishers. Every year keen fishers travel interstate or across Victoria to join a charter trip or tow their own boats to get in on the action.
For offshore fishing, a seaworthy boat with good freeboard, some knowledge, experience and good weather windows are required.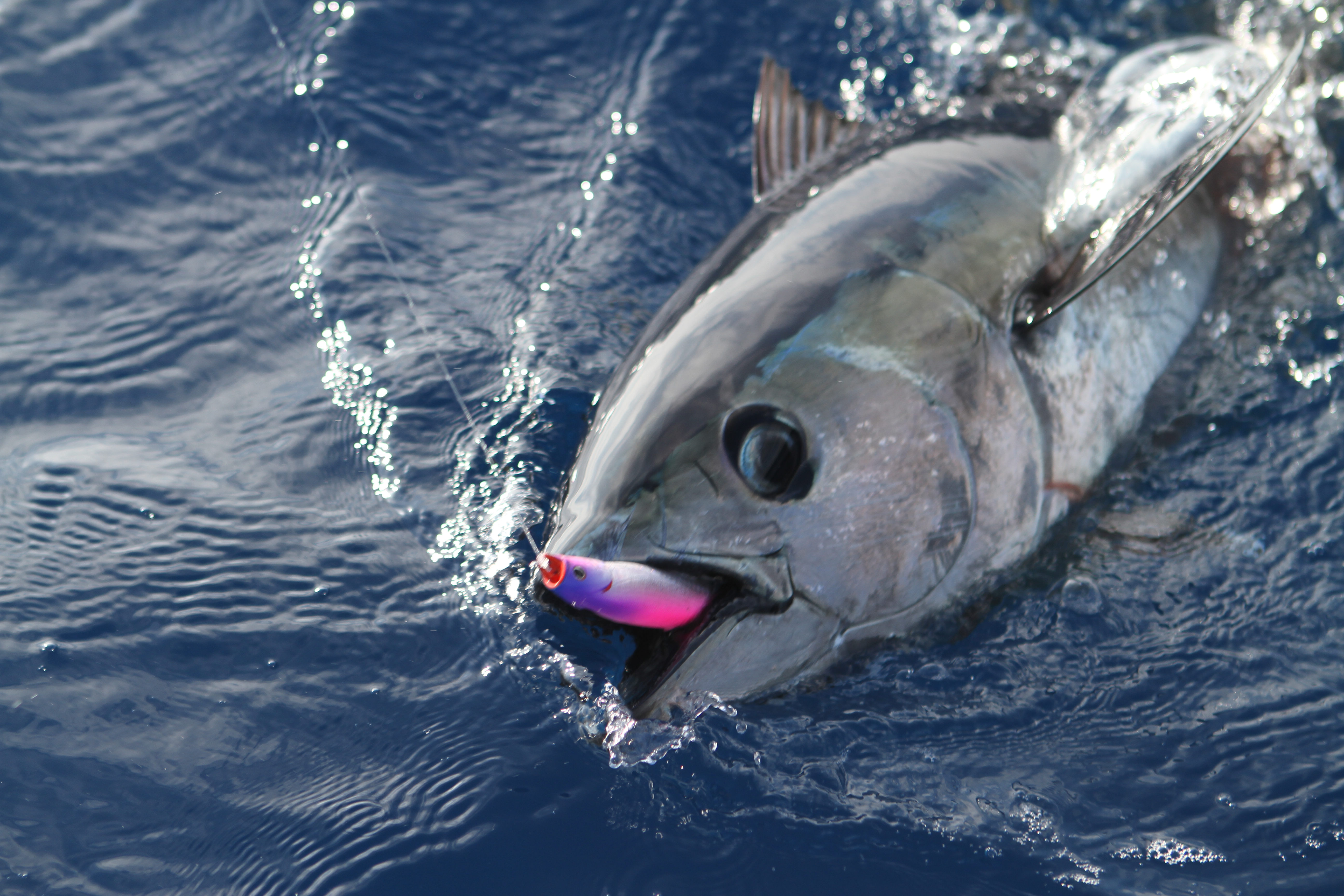 Bluefin tuna
There is no doubt that the most popular target for west coast fishers is the mighty Southern bluefin tuna. Available in sometimes vast schools of fish ranging in size from 10 or so kilograms right up to seasonal runs of barrel sized fish more than 100kg, the fishery is in good health.
Bluefin tuna don't live here as they are migratory fish, however their seasonal movement sees them pass by the west coast in varying depths, feeding on a range of smaller prey including pilchard, mackerel, redbait and anchovy.
Bluefin or SBTs, as they are often known, are big, fast and powerful with amazing fishing qualities. They're globally sought after for the high yield of quality sashimi-grade flesh.
Most of the tuna fishing effort on the west coast occurs during autumn and winter at a time when many of Melbourne's charter boat fleet relocate to Portland for the season.
The tuna can be more difficult to access when they are swimming along or even over the continental shelf, which can be a long distance offshore. Thankfully they're often much closer where boats don't need to look in depths greater than 100 metres.
Tuna schools can turn up inshore in the warmer months, providing a great surprise for fishers who might not have access to open ocean boats ordinarily required.
Click here to learn how to catch bluefin tuna
Blue-eye trevalla
Blue-eye trevalla, also known as blue-eye cod, is considered by many people to be one of the finest table fish caught in southern waters due to its firm, moist and delicately flavoured white flesh.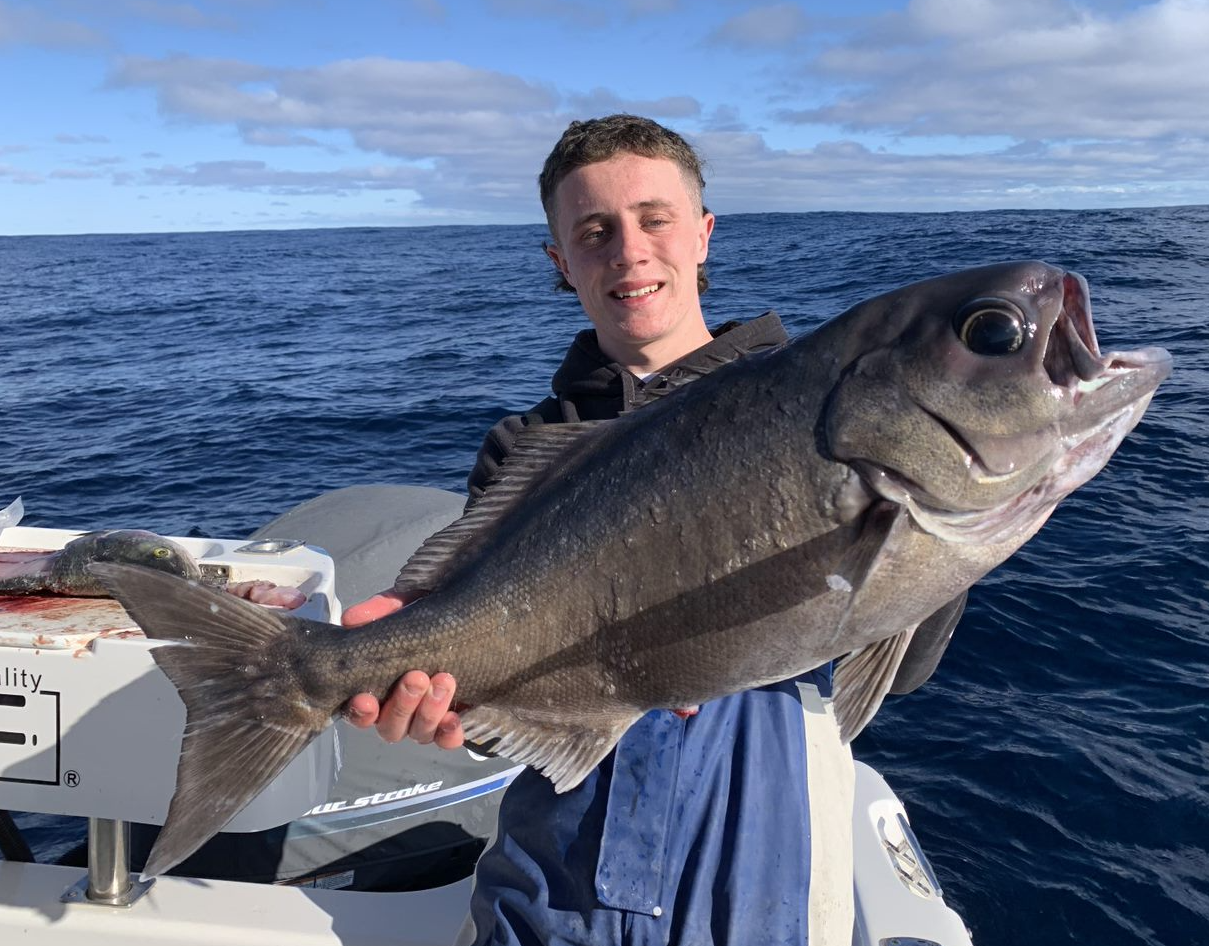 Blue-eye are associated with rocky ground on continental slopes between 200‑900m deep. They are voracious predators, eating a range of deep-sea fish and squid. Fishers who are experienced at this style of fishing usually closely guard their productive locations, however an understanding of the preferred ground provides a good starting point to finding them.
Deep dropping gear usually comprises specialised electric reels or, for the very enthusiastic and fit, conventional tackle.
Click here to learn how to catch blue-eye trevalla
Yellowtail kingfish
Yellowtail kingfish, or kingies, have an almost cult-like status as a sportfish in Victoria. They're renowned for their hard fighting and somewhat dirty tactics of 'reefing' fishers on any structure they can find. They're also great eating on the dinner table.
A kingy of any size is a prize while a fish of 10kg or more is a trophy.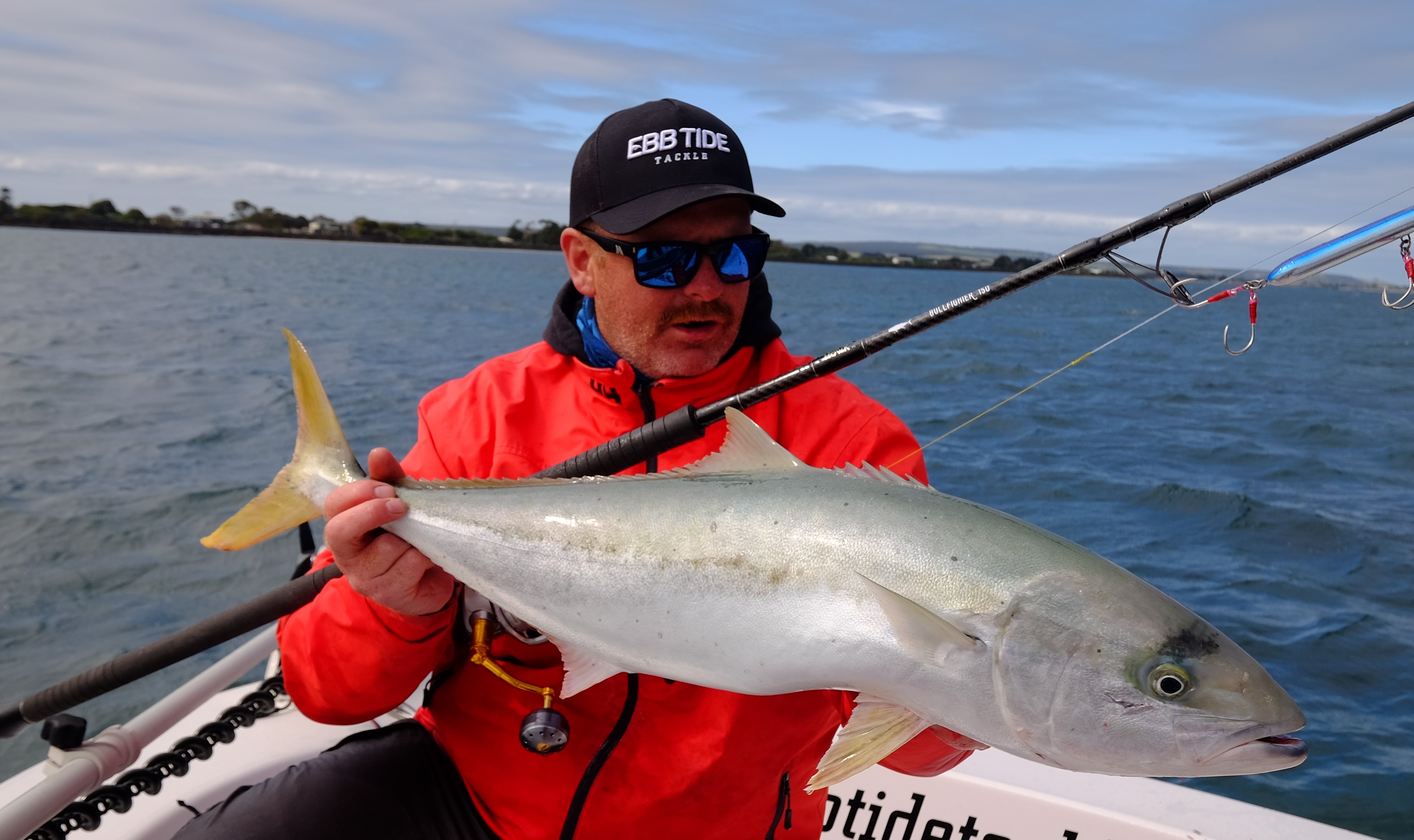 Kingfish have made a great comeback over the last decade, to the point where their presence at a host of inshore locations over summer is almost guaranteed. When the water cools off in autumn they do seem to disappear, making them very seasonal. Captures in winter are almost unheard of in Victoria.
Kingfish almost always turn up in the same locations, so knowing where they have been caught before is a good start. In Victoria kingies are often caught around headlands and inshore reefs.