Victoria's west coast from Warrnambool to Portland offers amazing opportunities to access the Southern Ocean for giant southern bluefin tuna and bread-and-butter species.
The region's excellent fishing credentials are well deserved and rely on nutrient rich waters, concentrations of baitfish and predatory game fish.
Portland is the bluefin tuna fishing capital of Australia however the hot zone can be anywhere along the west coast or closer to Melbourne at Port Fairy and Warrnambool.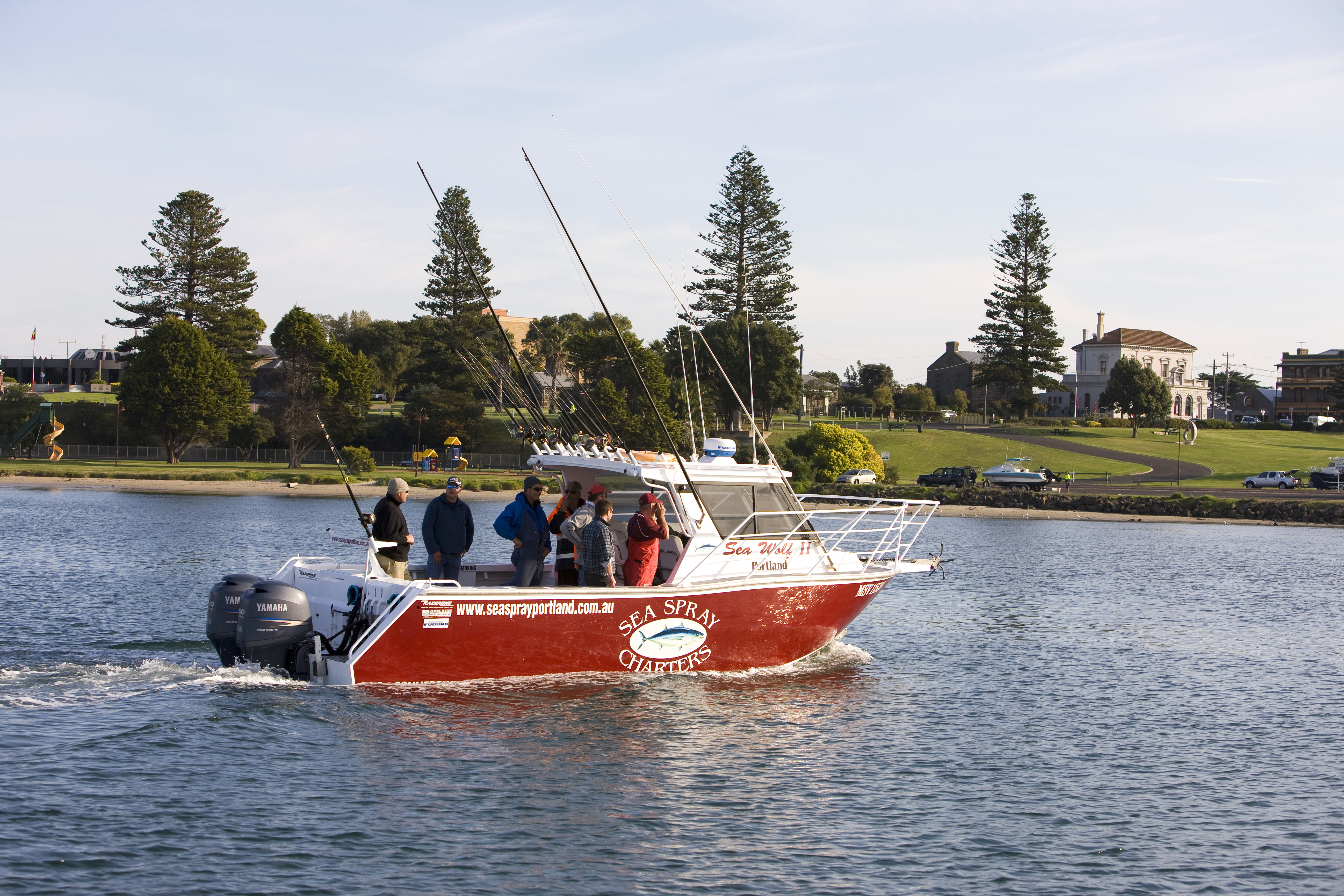 Bluefin tuna range from record size 'barrels' to more modest and accessible 'schoolies' of 10 to 25 kilograms.
There are of course other species on offer. When ocean conditions permit, fishers flock to the continental shelf and beyond in search of delicious table fish.
These 'deep droppers' often use specialised electric reels to deploy baits into the abyss for fine table fare - none more desired than blue-eyed trevalla, alongside hapuku and gemfish too.
In the warmer months the region offers one of Victoria's most prestigious sportfish, the yellowtail kingfish. They are often found inshore which enables a range of boat fishers to access them. Even kayakers get onto kingfish when conditions are favourable!
The west coast boasts excellent facilities at each port providing safe access to the ocean. This is supported by ample boat-friendly accommodation to suit all budgets and a thriving seasonal charter fleet to cater for visiting fishers without boats of their own.