East Gippsland's rivers, beaches, estuaries and coastal waters offer amazing fishing for a variety of species, most of which are highly sought after sportfish and delicious on the plate.
Offshore waters are accessed from several safe harbours, though long runs to productive grounds can be required. A seaworthy boat, experience on the ocean and favourable weather windows are all necessary when venturing offshore chasing tuna, kingfish, shark and swordfish.
For those with smaller craft or kayaks, or just keen on a spot of bank-fishing with the family, East Gippsland has plenty to offer being home to bream, flathead, estuary perch, mullet and whiting.
Picturesque rivers that flow to estuaries offer shelter from prevailing winds and several townships boast great facilities, accommodation, boat ramps and eateries.
Bream
Bream are a tough and slow growing estuary species that can tolerate a range of salinities, from saltwater to almost fresh. They prefer something in between, with the brackish waters of the Gippsland Lakes a perfect match. Whilst not particularly fussy about what they eat, bream are quite careful with how they go about it.
Bigger bream tend to hang back and are cautious. Smaller, younger fish are more eager and take fresh baits enthusiastically at times. Bream can be hard and dirty fighters despite their modest size and often head for snags and natural cover when hooked. Most bream are caught on bait despite, though lure fishing is becoming increasingly popular.
Bream are a year-round option and an iconic species in the Gippsland Lakes and its inflowing rivers.
Click here to learn how to catch bream
Dusky flathead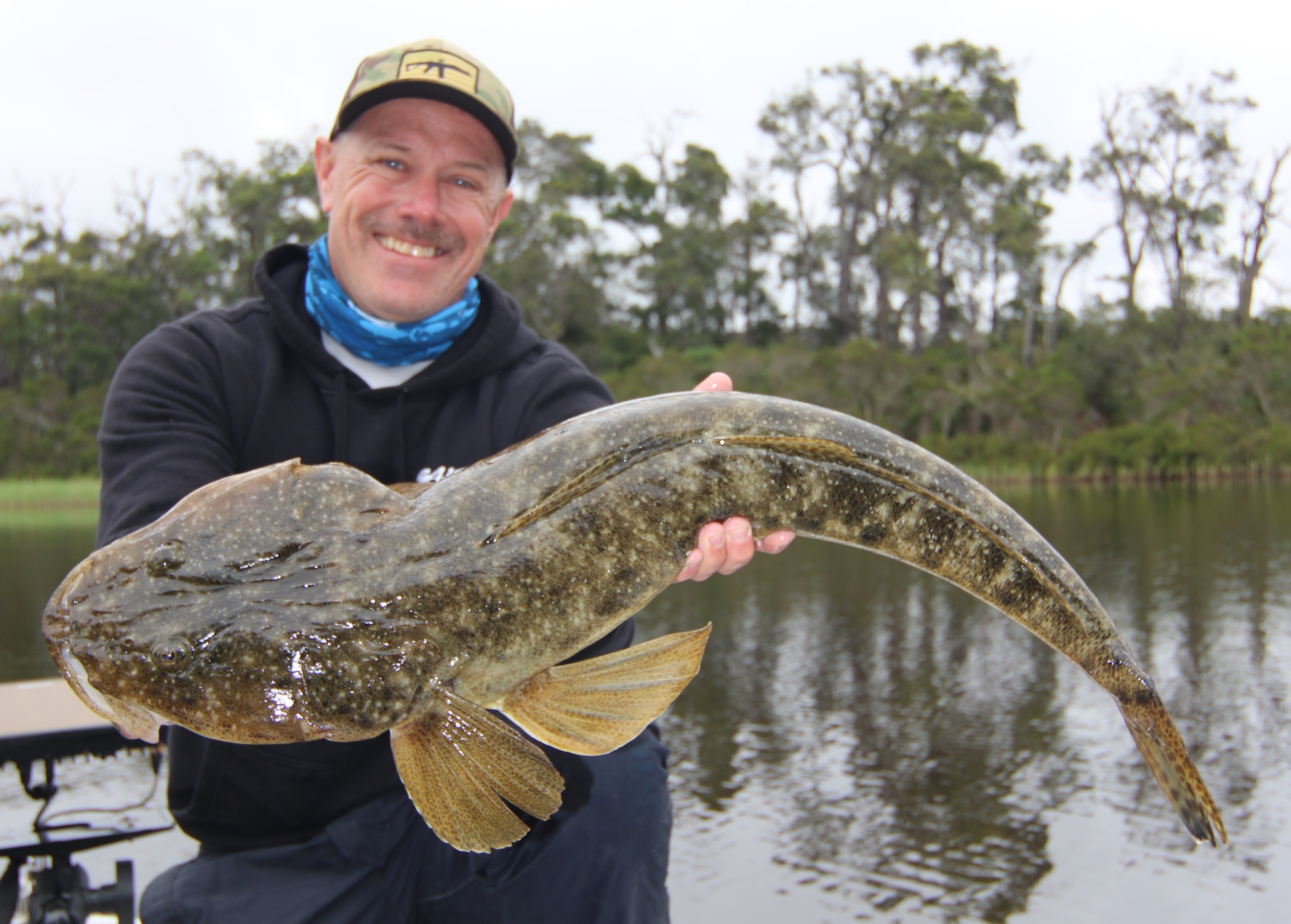 Purely an estuary dweller, dusky flathead grow to impressive sizes with captures of metre-long fish reported every year. An ambush predator that prefers to sit motionless in the shallows, partially buried by sand, dusky flathead burst from cover to inhale small mullet, shrimp and other prey. Bait fishers catch their fair share of dusky flathead however most of the biggest ones are caught by lure casters. They are easier to catch in summer when they become more active, and in winter, duskies are caught incidentally in deeper parts of estuaries and usually on bait.
They are protected by a slot limit of 30-55cm to ensure larger, breeding fish over 55cm are returned to contribute to future generations of the stock. Careful catch and release practices are important to ensure the slot limit benefits are realised. Watch this great how-to catch and release video from Lee Rayner.
Click here to learn how to catch dusky flathead
Estuary perch
Sometimes referred to as the barramundi of the south, estuary perch or EPs, are a mysterious fish that require knowledge to catch consistently. The species has somewhat of a cult following in Victoria, particularly amongst sportfishers who cast lures. EP's stocks are healthy in most East Gippsland estuaries and better catches come to those who actively target them.
Being tolerant of fresh and salt water, their position in an estuary system can often be the hardest thing to determine. However once located, estuary perch can provide great sport, typically holding tight to structure and readily attacking well-presented small lures. Low light periods are most productive so aim to fish very early or late in the day, including at night.
Click here to learn how to catch estuary perch
King George whiting
Regarded as one of the best fish to eat, King George whiting are also great fun to catch. A schooling fish, which hug the bottom and feed on worms and small prey in the sand, whiting fishing in the Gippsland Lakes has boomed in recent years. Whiting in Gippsland can be caught in some inshore situations, but are more reliably taken inside estuary systems with tidal influence, sand flats and weed beds. When the whiting are 'on' the action can be fast and furious with Lake Victoria at Lakes Entrance being a standout.
Click here to learn how to catch King George whiting
Gummy sharks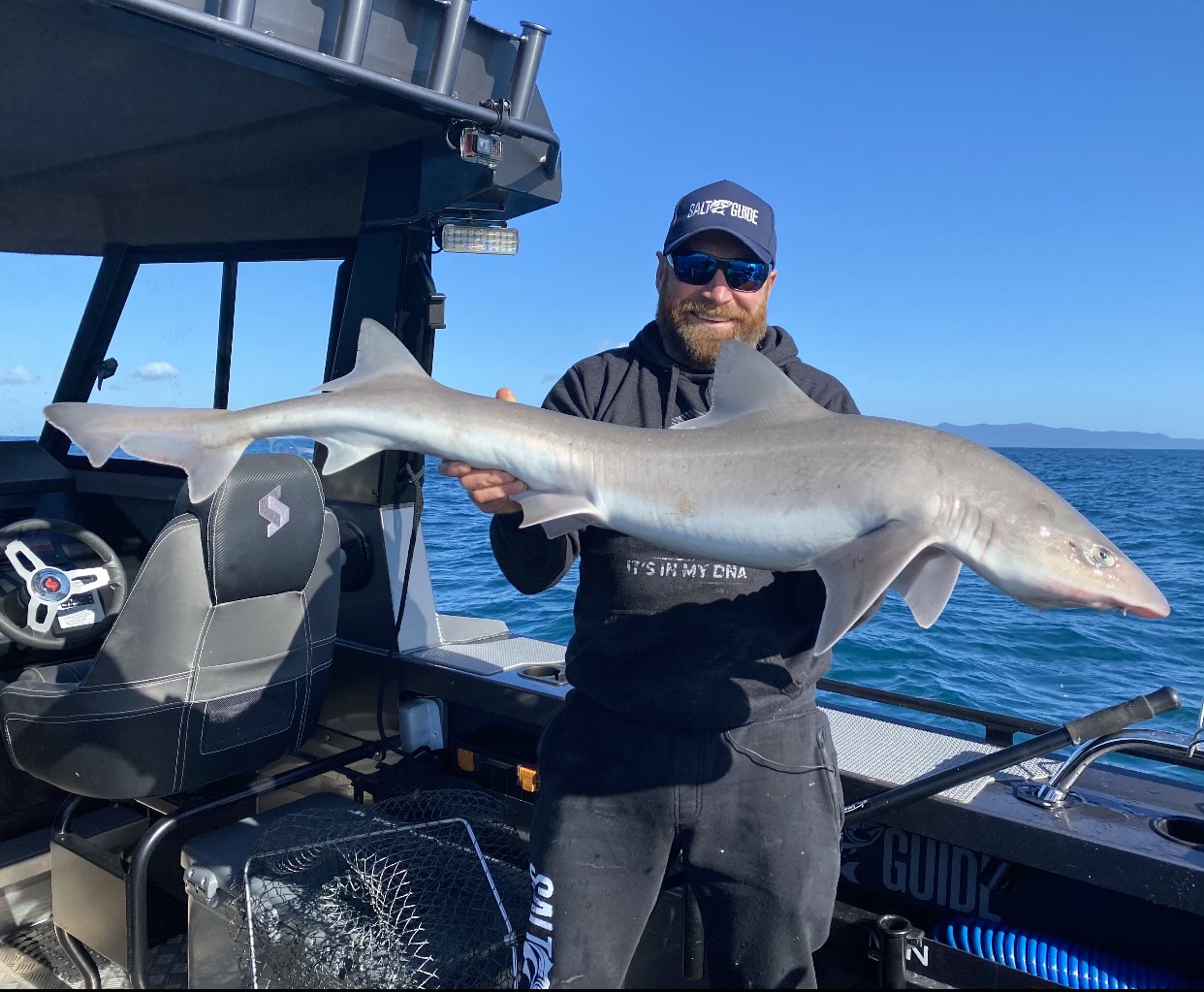 Drifting or anchoring for gummy sharks is a favourite way to fish amongst boat-based fishers and those casting in a line at night along Ninety Mile Beach. This area is productive for sharks thanks to the prevalence of sand crabs along this stretch of coast. Gummy sharks are a year-round prospect, however best results come during the warmer months. They are excellent sport, being hard fighters and are highly valued for their eating qualities, commonly available in local fish shops as flake!
Click here to learn how to catch gummy sharks
Australian salmon
Salmon can be found in big schools at times and are the most reliable fish to catch along Ninety Mile Beach. They also show up inside estuaries and can surprise anglers thinking they have hooked a much larger fish. Hard fighting and powerful, they often take to the air in a bid to dislodge hooks. Not always considered to be fine table fare, if bled and chilled quickly, they are reasonable eating. Avoid freezing them, unless for gummy shark bait, for which they are hard to beat. If destined for the dinner table, a great approach is to hot smoke fillets as the oily flesh takes well to this method.
Click here to learn how to catch Australian salmon
Broadbill swordfish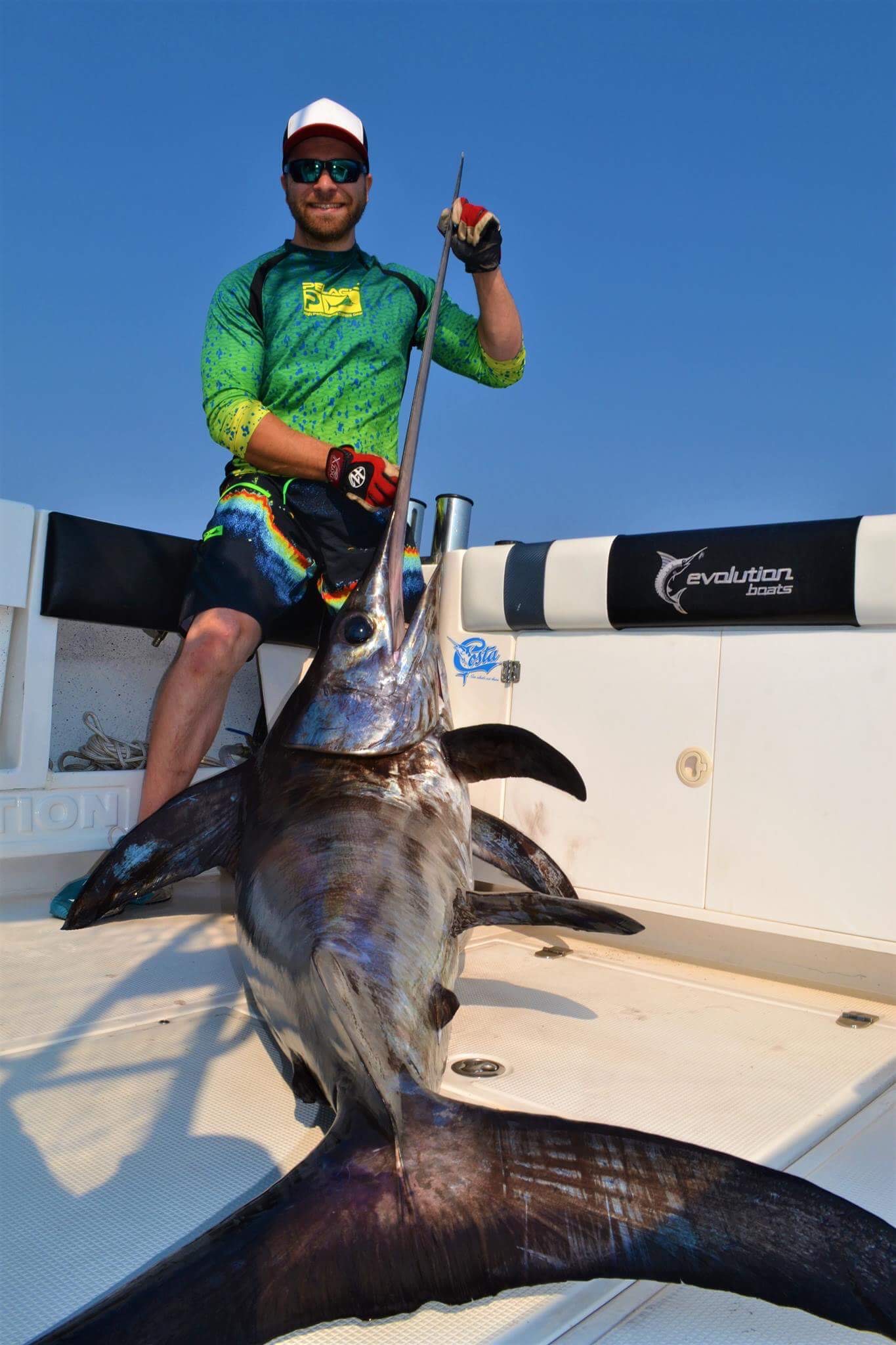 Unheard of a decade ago, catches of the mighty broadbill swordfish have become common for specialist game fishers who head wide of East Gippsland. A true trophy fish, swordfish are large and powerful deep-water dwellers that seasonally inhabit the edge of the continental shelf and the Bass Canyons wide of Lakes Entrance. Some swords are extremely big, with fight times in excess of six hours. Fish of several hundred kilograms are encountered every season! Many are lost in the process, earning the species the title of 'gladiator of the sea'.