Yabby (freshwater)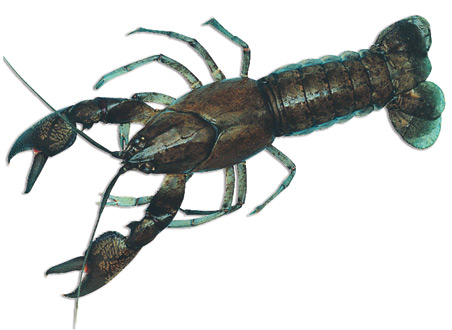 Common name/s
Yabby
Scientific name
Cherax spp.
Minimum legal size
no minimum
Bag limit

A maximum of 20 litres not exceeding 150 whole yabbies

OR

5 litres of yabby meat in any form not exceeding 150 tails (including claws and other parts)

Possession limit

60 litres of whole yabby; or

400 whole yabby; or

10 litres of yabby (other than whole yabby) not exceeding 400 tails

This is the maximum number of yabbies that a person can possess at any one time anywhere in Victoria (including your home):

Additional information

You must not possess female yabbies with eggs (in berry) or with young attached.

You must not remove eggs or young from a female at any time.

You must return females in berry (carrying eggs) or carrying young to the water immediately and without further harm.
Collection methods for yabbies
You may collect yabbies:
by using open top lift nets in private waters such as farm dams
by using up to 10 baited lines (no hooks)
by using up to 2 labelled bait traps
by using up to 5 labelled hoop nets in the streams, tributaries and impoundments of the following waters:

Carrol's Creek
Ryans Creek
Wodonga Creek
The Ovens River system
The Tarra River system
The Latrobe River system
The Kiewa River system
The Mitta Mitta River system (excluding Lake Dartmouth)
The Glenelg River system (excluding Rocklands Reservoir)
The Goulburn River system (excluding Lake Eildon)
Waranga Basin
These river systems contain lots of Murray spiny crays or protected spiny cray species. In light of this, only hoop nets can be used to collect yabbies. Open top lift nets can't be used in the above systems because they will catch spiny crays and that is not what they were intended for.

by using a combined total of 10 labelled nets (either hoop nets or open top lift nets) in all other inland waters, including Lake Eildon, Rocklands Reservoir and Lake Dartmouth.
The number, size and shape of the equipment used is important. It is also important that your equipment is appropriately labelled. Click here for a summary of the fishing gear that can legally be used in Victoria, and how to use it.
Permitted collection methods for yabbies
The use of opera house nets is banned in all Victorian waters, public and private. Click here for more information on this change.