Gippsland Lakes fish habitat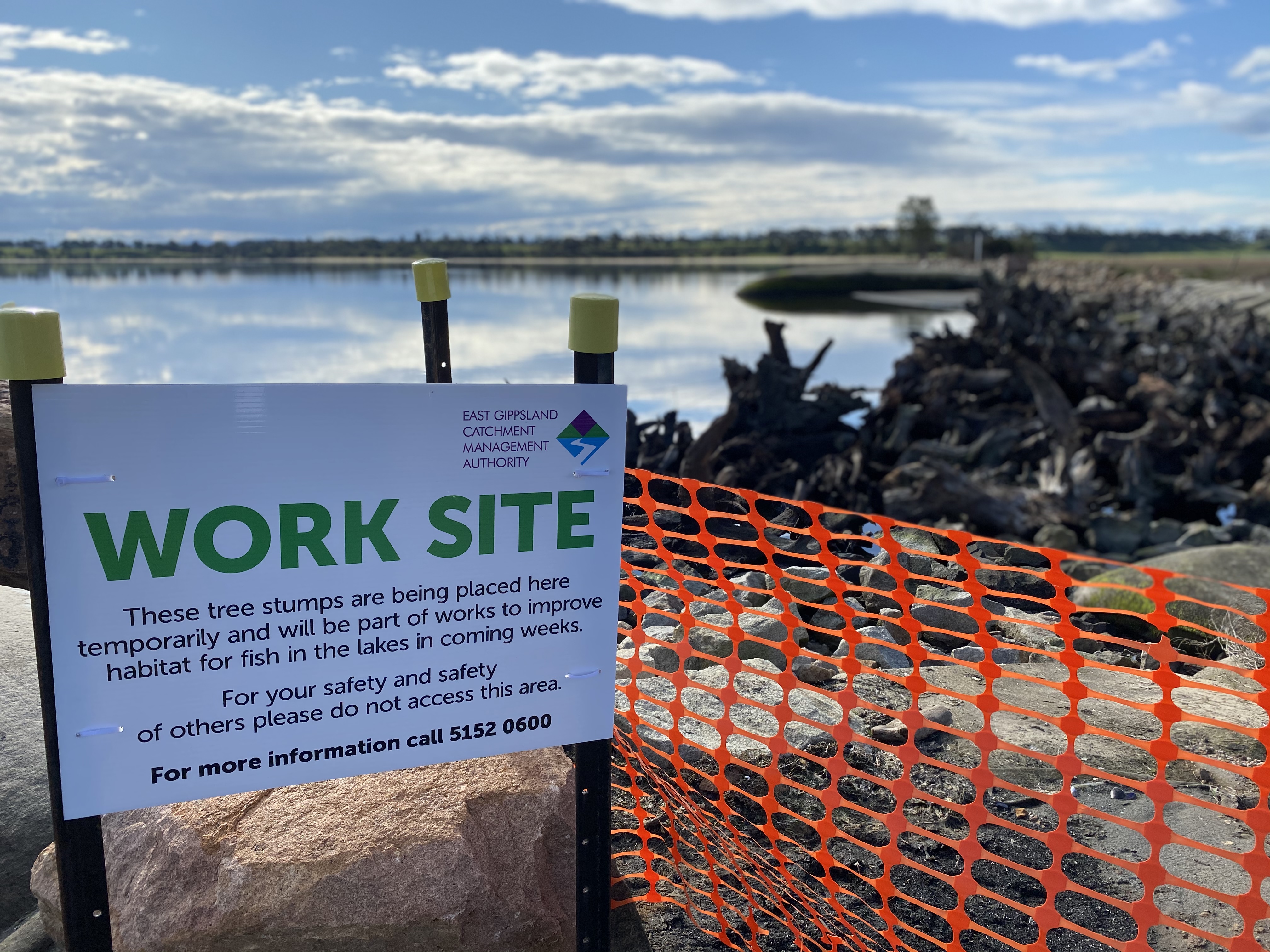 The Gippsland Lakes have received a boost in native fish habitat thanks to your fishing licence fees.
The East Gippsland CMA's Habitat Restoration Project has seen more than 100 snags installed into the mouths of two key Gippsland rivers.
The $110,000 project has sourced stumps from farmers on redgum plains to provide more habitat for key species such as black bream, Aussie bass and estuary perch.
Upon receiving the timber, the EGCMA found it was too dry, and would likely float when installed.
So the snags took a nice, relaxing bath until they became waterlogged and ready for installation.
In excess of 100 stumps and rootballs were placed at the mouth of the Tambo and Nicholson rivers in late 2020 and early 2021.
Limestone rocks were also placed ain Tambo Bay to provide additional housing for a range of fish.
The habitat will allow for better connectivity for fish, allowing them to move up and down the estuary with plenty of resting spots to grab some food and shelter.
The EGCMA worked in partnership with local angling clubs to plan the sites to increase wood in devoid areas and instream habitat connectivity.
The installation of these logs has provided secure habitat for native fish populations, in particular for the bay's resident black bream.