A new recreational fishing lake at Yaapeet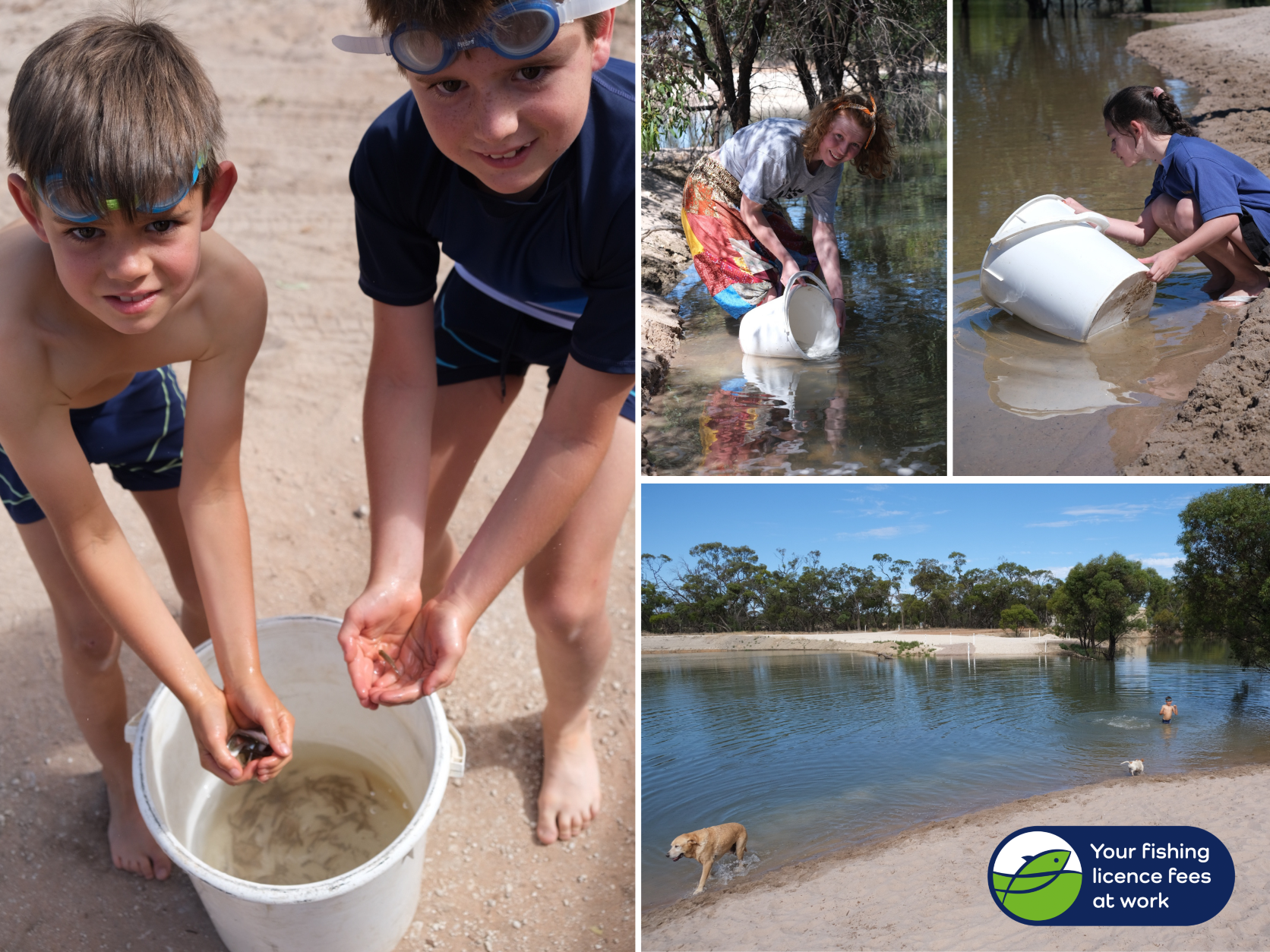 The Wimmera-Mallee town of Yaapeet now has a recreational fishing lake to call its own thanks to your fishing licence fees.
On the border of the Wimmera and Mallee in north-west Victoria, Yaapeet has historically had limited access to fishing facilities but now has a lake for the community to use during the warmer months of the year.
Grampians Wimmera Mallee Water received a grant of $110,000 through our Recreational Fishing Grants Program in 2018-19 to establish a fishing spot at Yaapeet and another at the nearby town of Rainbow.
The water connection from the Wimmera Mallee Pipeline to the Yaapeet Lake was turned on and commissioned late in 2020.
In preparation, the Yaapeet community has transformed the decommissioned water storage with landscaping, access roads, a beach and toilets.
We stocked the lake with 2,000 silver perch in the summer of 2021 to get it going, with more to come as part of our record stocking effort of 10 million fish across Victoria in 2021-22.