Murray codference
Summary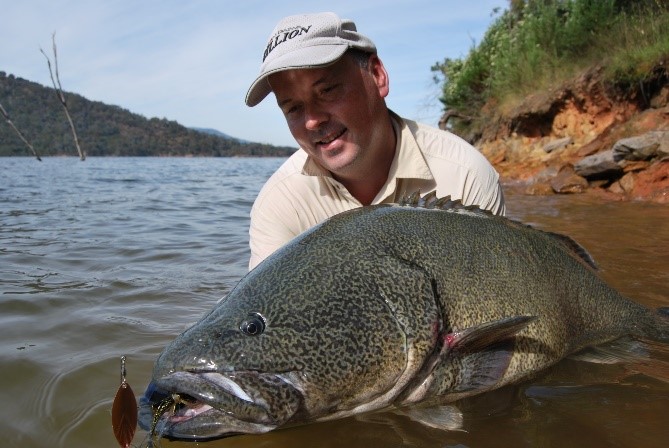 The Murray Codference is an annual all-day celebration of native fish and fishing that has been held annually at Shepparton since 2016.
The conference style event brings together 300-600 recreational fishers, fisheries managers, researchers and resource managers annually to learn all about our native fisheries and how they're tracking, plus tips and tactics to improve fishing success from Australia's best anglers.
The Murray Codference is a free event funded by the State Government's $35 million Target One Million plan to get more people fishing, more often, in more places.
To learn more about the Murray Codference:
Stay tuned for further announcements regarding the 2020 Murray Codference.
For further information about the Murray Codference, please contact Anthony Forster, Manager of Freshwater Fisheries (Anthony.forster@vfa.vic.gov.au), Taylor Hunt, Fisheries Manager (taylor.hunt@vfa.vic.gov.au) or John Douglas, Fisheries Manager (John.douglas@vfa.vic.gov.au).
Murray Codference Proceedings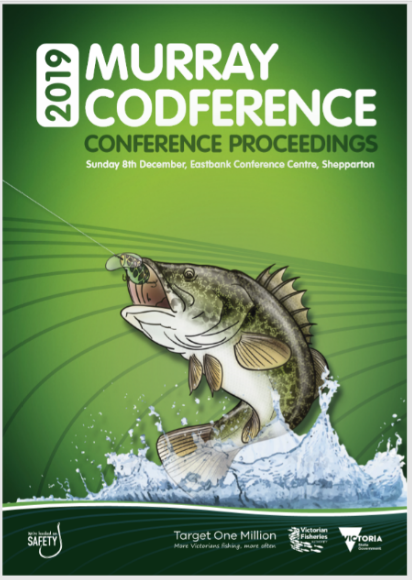 To download Murray Codference Proceedings, click below:
Murray Codference Videos
Videos are also available of presentations given at the 2018 and 2019 Murray Codferences, click below:
2019 Murray Codference Videos
Murray cod - The best fishing destinations, tactics and stories the video premiere - Total Native 2 - Rob Paxevanos
Murray Codference 2019 launch – Travis Dowling
Native fisheries management highlights 2019 - Anthony Forster
Lower Darling River fish loss: An independent review - Nick Bond
Native fish report cards 2019 - Brett Ingram
Evidence driven management is crucial - Jarod Lyon
Northern native hatchery update - Danny Simpson
Changing channels - Native fish salvage and relocation - John Douglas
New age bait for BIG cod - John Cahill
Fishing for Gippsland Australian Bass - Graeme Dear
GoFishVic App - Better Data, Better Fishing - Taylor Hunt
2018 Murray Codference Videos
Bringing home, the USA Pro Bass circuit experience - Carl Jocumsen
Native fish horizons - Rocklands and beyond - Anthony Forster
Victoria's native fish recovery - the last 20 years - Zeb Tonkin & Jarod Lyon
'Back to the Future' for native fish - Will Trueman
Murray cod stocking in Victoria - early history - Bill Classon
Access all areas - Michael Burgess
Kids and fishing - the perfect combination! - Robbie Alexander
The adventures of a cod girl - Karen Rees
Big cod casting tactics - Lubin Pfeiffer
Golden perch tournament tactics - Stephen Booth
Murray Codference Presenters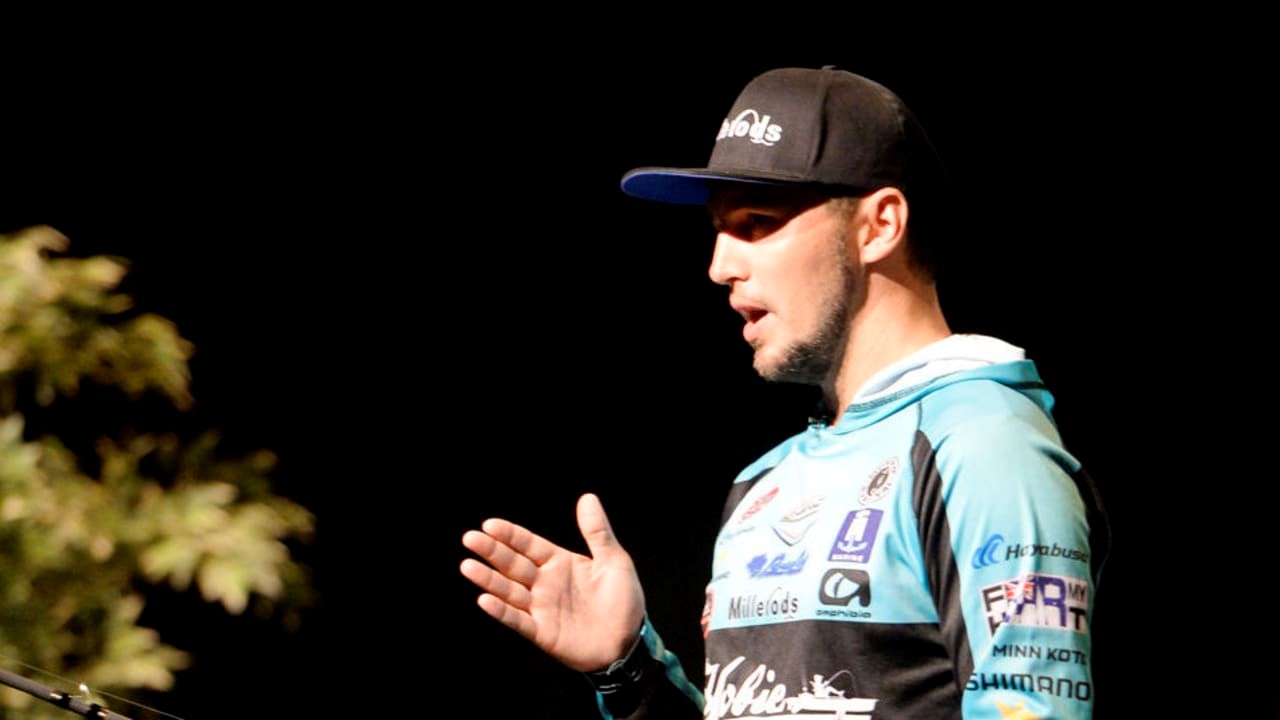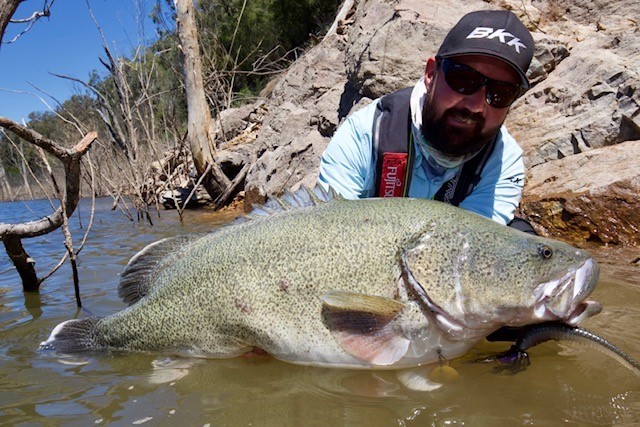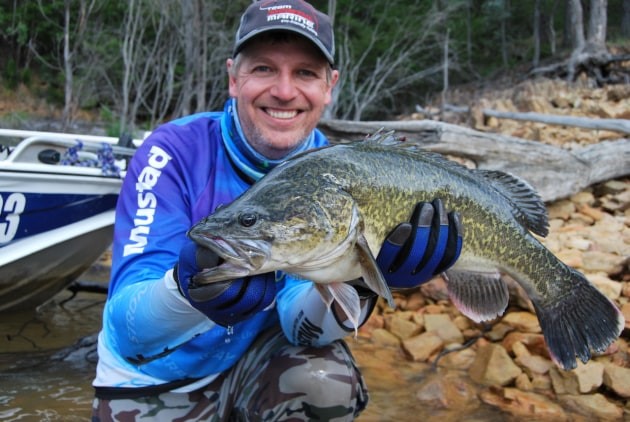 The Murray Codference series is proud to have featured presentations from the following speakers:
Rod Harrison
Rod MacKenzie
Dr Stuart Rowland
Carl Jocumsen
Rob Paxevanos
Steve Starling
Stephen Booth
Lubin Pfeiffer
Robbie Alexander
Bill Classon
Karen Rees
Will Trueman
Dr Paul Hardy-Smith
Cameron Westaway, NSW Fisheries
Luke Pearce, NSW Fisheries
Matt Barwick, NSW Fisheries
Andrew Norris, Queensland Fisheries
Nick Bond, Latrobe University
Michael Burgess, VRFish
Louissa Rogers, North Central CMA
Emma Coats, Victorian Environmental Water Holder
Dr Jarod Lyon, Arthur Rylah Institute
Dr Zeb Tonkin, Arthur Rylah Institute
Danny Simpson, Victoria Fisheries Authority
John Cahill, Ebbtide Tackle
Graeme Dear, East Gippsland CMA
Anthony Forster, Victoria Fisheries Authority
Taylor Hunt, Victorian Fisheries Authority
John Douglas, Victorian Fisheries Authority
Marc Ainsworth, Victorian Fisheries Authority
Dr Brett Ingram, Victorian Fisheries Authority
Craig Ingram, Victorian Fisheries Authority