The gin clear waters of the High Country are home to several species of popular freshwater fish, including trout in the higher altitudes and Murray cod lower down. No matter your skill level or preferred fishing method, there's something for everyone when it comes to wetting a line in Victoria's scenic High Country.
Brown and rainbow trout
Trout love cool water, and the High Country offers plenty of that! Brown trout are the dominant species with rainbow trout caught too, in lakes and rivers.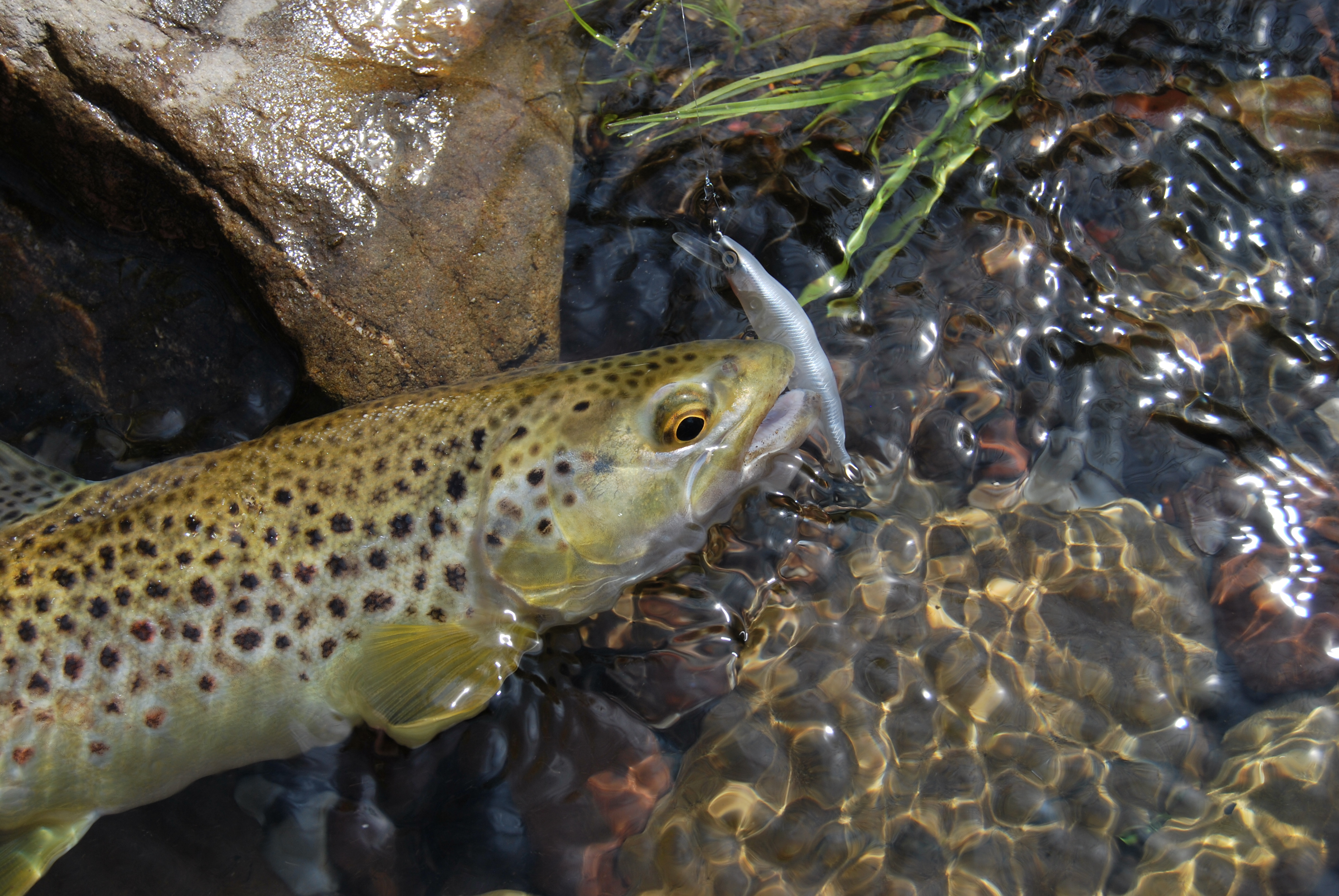 Most brown trout in the High Country are wild fish that breed naturally in the fast-flowing waters during winter. They eat worms, small fish and insects, some of which reside in the water. Other prey items fall in or are washed in following rain.
A good trout in the High Country is 1.5 kg, however most are smaller but in good numbers and readily take bait, lure or fly.
Some lakes are stocked with rainbow trout and brown trout that are bred at the Victorian Fisheries Authority's hatchery, while others are populated by wild fish that breed up the tributaries and return to the lake.
Click here to learn how to catch trout
Murray cod
The impression that Murray cod only inhabit deep, slow flowing rivers is incorrect! Cod thrive in clear water too and can be found in the very same water as big wild trout.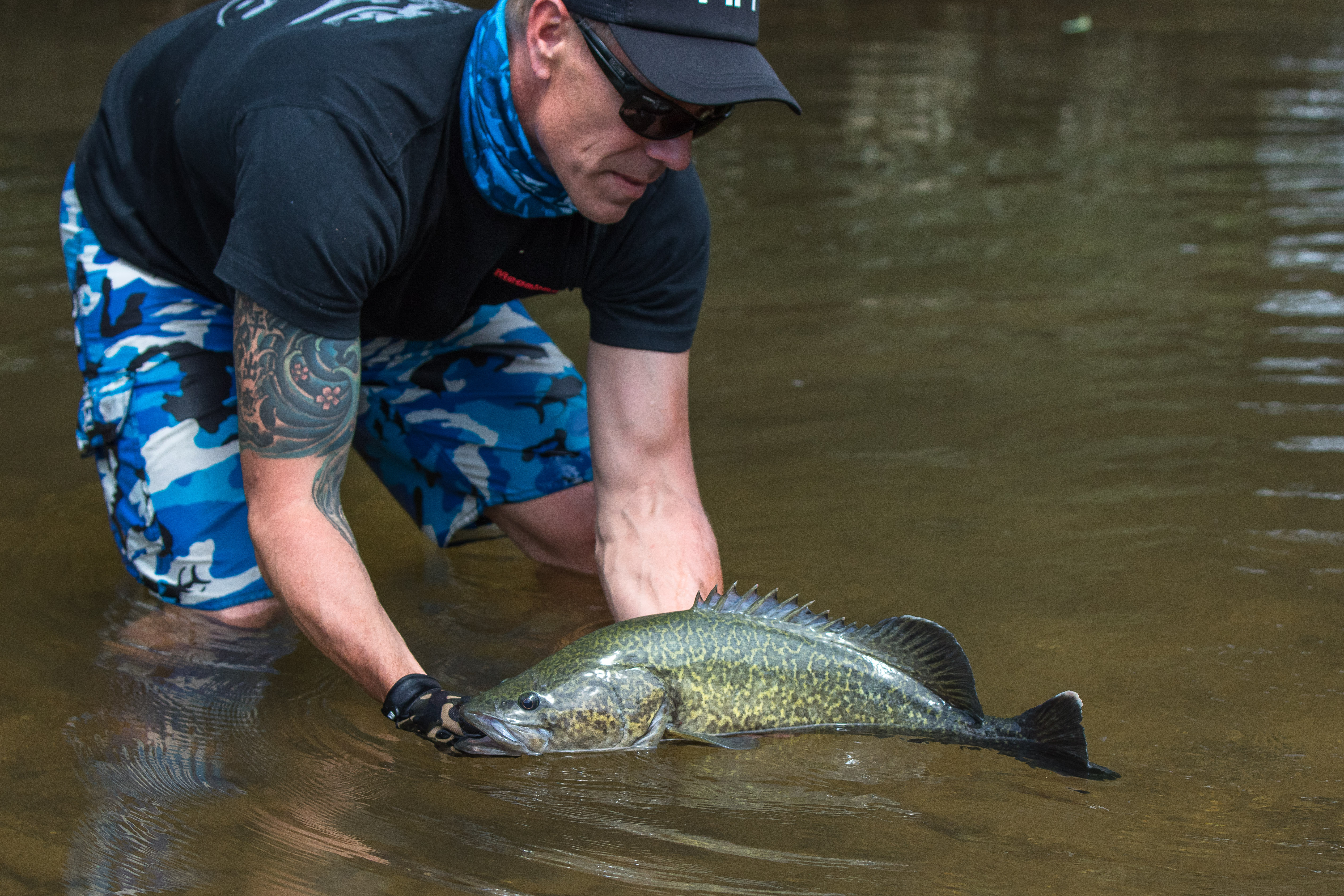 If there is instream structure such as log jams, boulders and undercut banks, there's a good chance there will be a resident cod not far away. These fish don't grow to monster proportions like in Lake Eildon but they are substantial fish for the water they inhabit and a 'mythical metery' isn't out of the question. A follow from any cod in clear water will make for a breathtaking memory that will leave you shaking!
Click here to learn how to catch Murray cod
Trout cod
The lesser-known trout cod is a cousin to the iconic Murray cod and resides in faster flowing waters.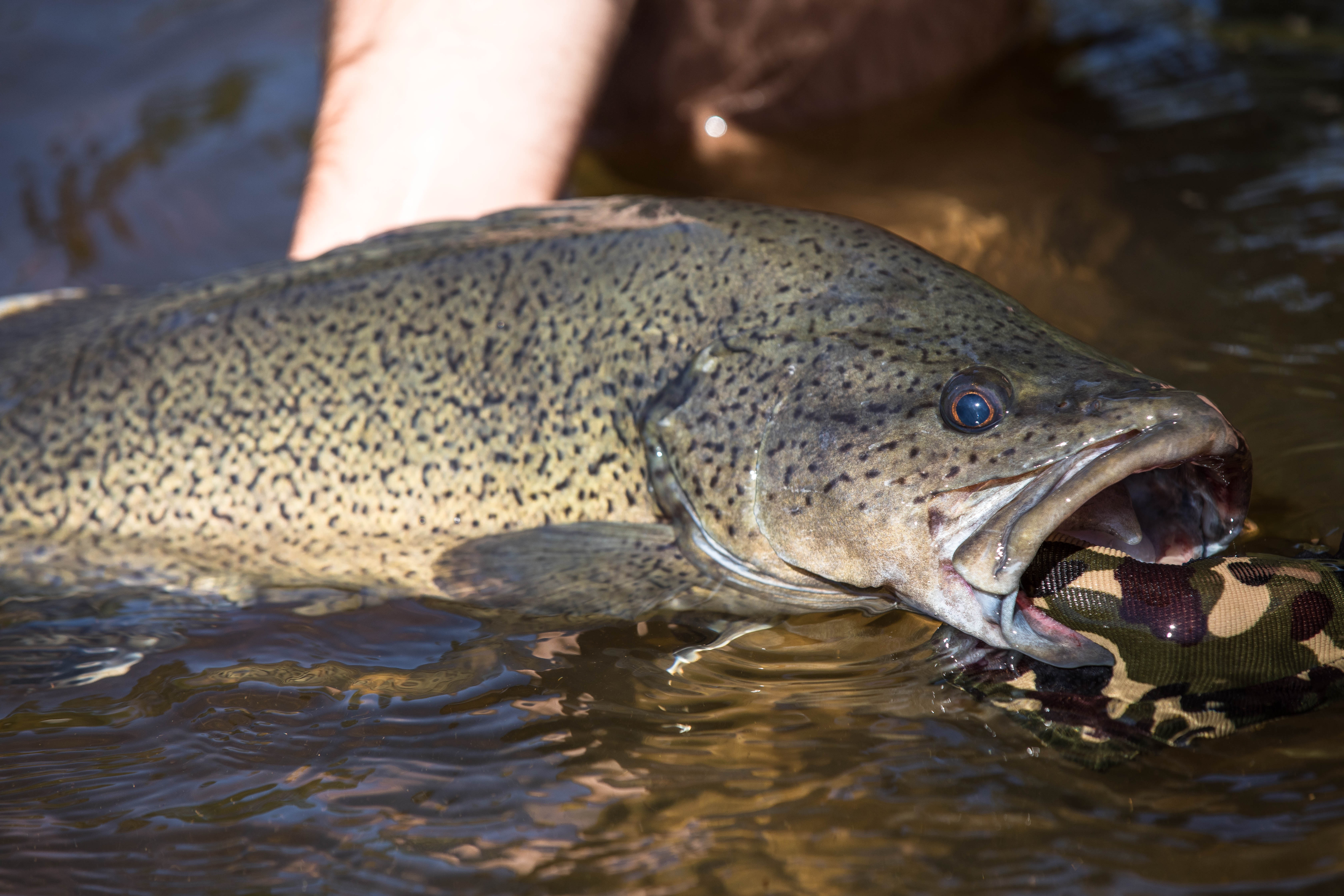 It has some distinct physical features that tell it apart from Murray cod. Trout cod are a very aggressive fish, but don't reach the colossal sizes that Murray cod are capable of in ideal conditions.