Trout cod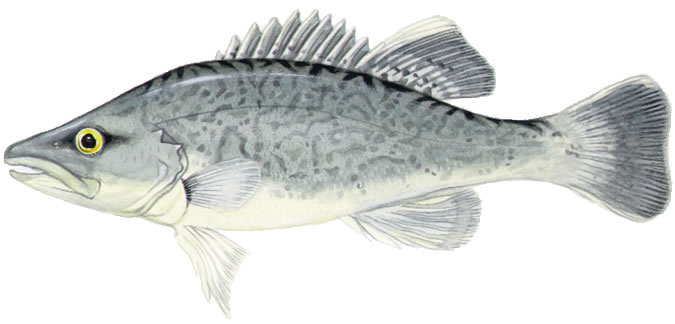 Common Name/s

Trout cod

Scientific Name

Maccullochella macquariensis

Protected species

Taking or possessing is prohibited, except for two lakes: Lake Sambell and Lake Kerferd. These two lakes are located in North East Victoria.

Trout cod inadvertently caught in waters other than lakes Sambell and Kerferd, must be immediately returned to the water with the least possible damage or injury.

Legal size

Minimum 40cm

Maximum 50cm

Bag limit

1 (in lakes Sambell and Kerferd only)
Possession limit
2

Additional information

These fish can't be filleted in or on Victorian waters. They must be kept whole or in carcass form until you're away from the water. It's okay to fillet your fish on the cleaning tables at the boat ramp.

Trout cod are often confused with Murray cod. See the differences in the images below.
Distinguishing features of trout cod and Murray cod:
Trout cod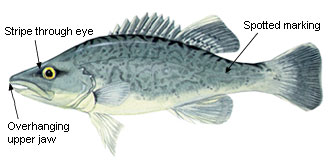 Murray cod