Snowy River habitat project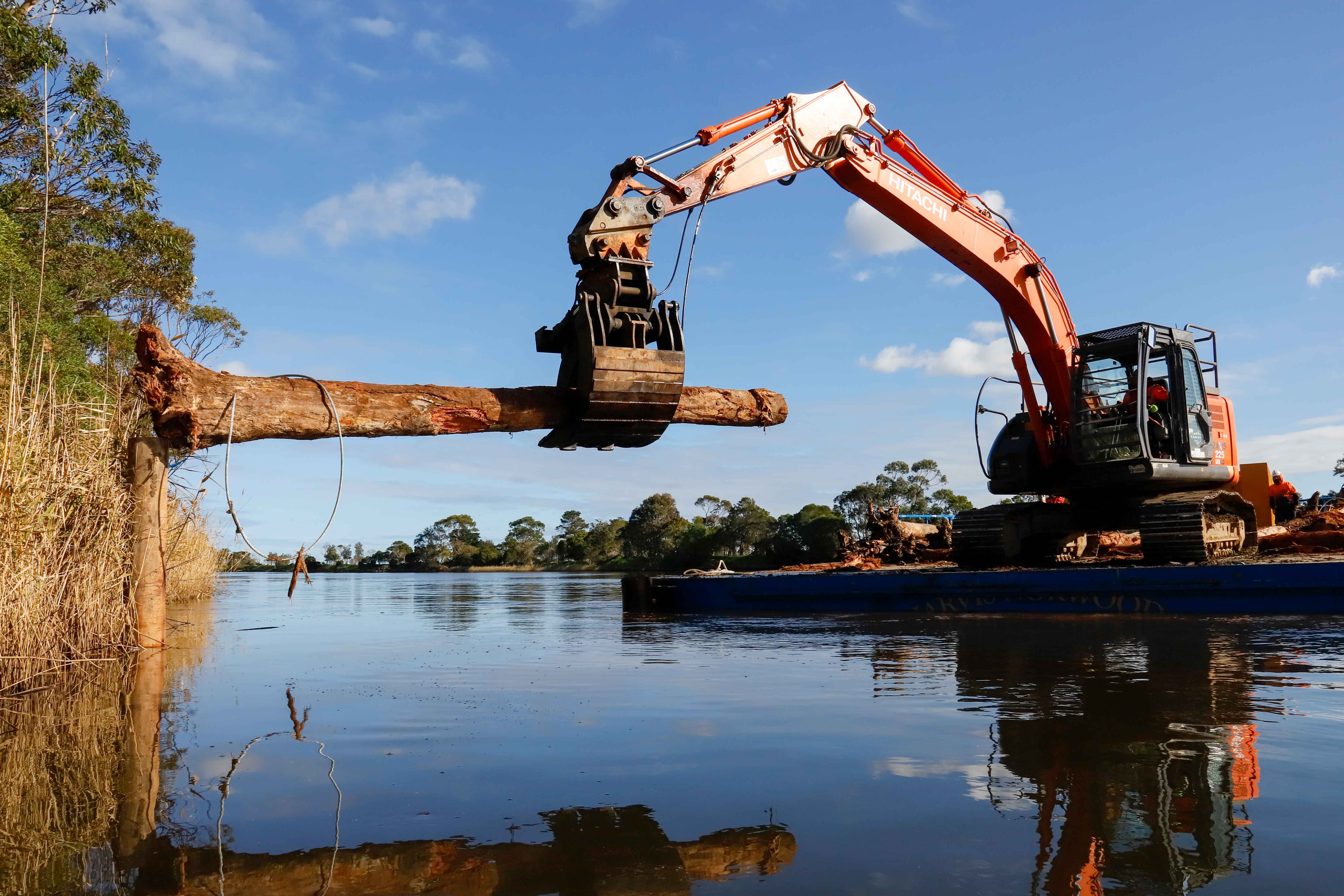 Fish habitat in the Snowy River near Marlo has been boosted by 25 large snags, funded by your fishing licence fees.
A project to install the snags received funding through the Recreational Fishing Licence Grants Program.
The East Gippsland Catchment Management Authority (EGCMA) oversaw the project, immediately upstream of the Snowy River's confluence with the Brodribb.
The work - funded to the tune of $110,000 - was completed in October, 2019.
Australian bass, bream, luderick and estuary perch will find new homes on the snags, which offer shelter and food.
The structures comprise of a pile driven into the riverbed attached to two logs with rootballs.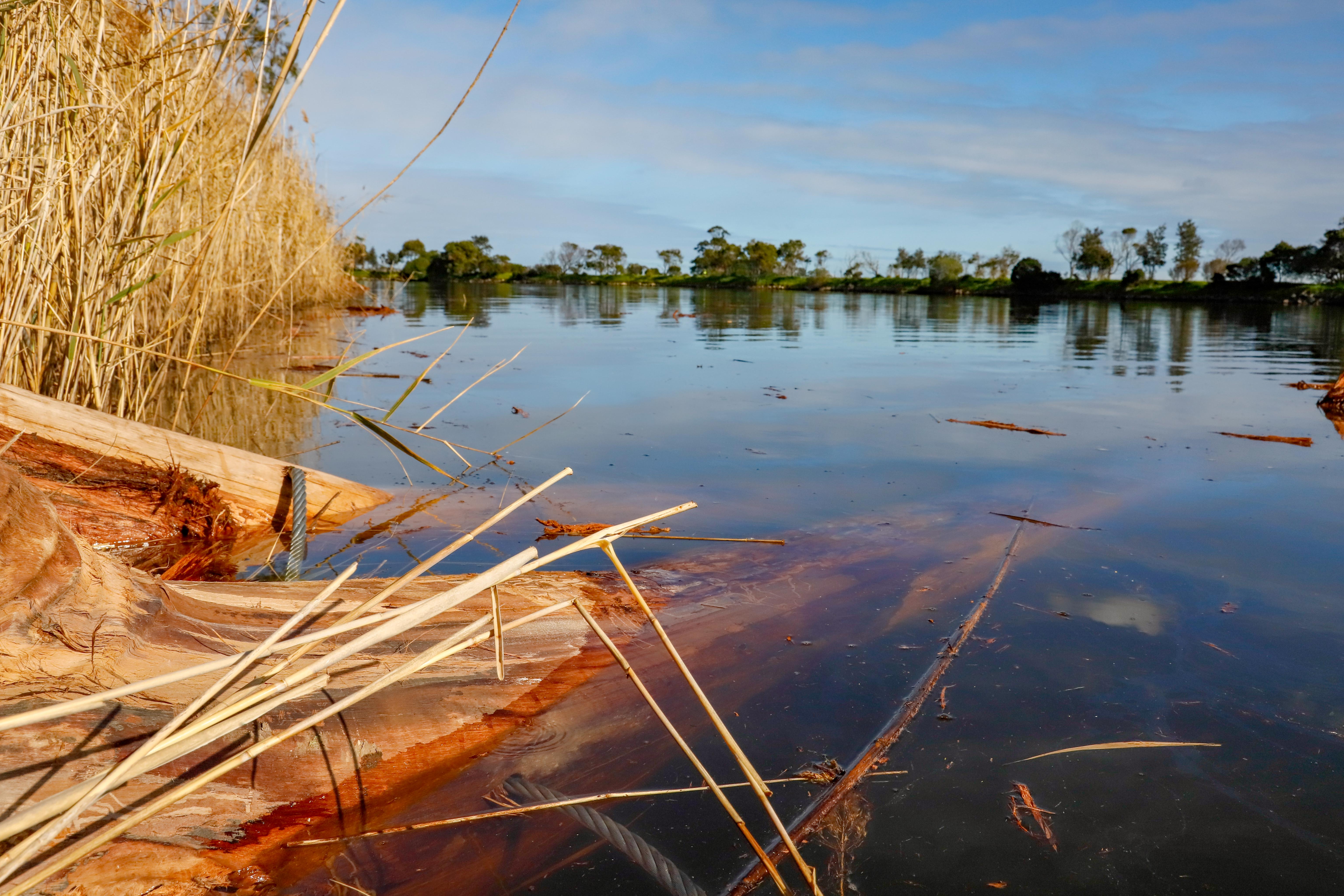 An excavator on a barge made the job quicker and easier, and minimised disturbance to the adjoining riverbank.
The EGCMA placed the structures strategically to complement existing installations immediately upstream of the Brodribb River confluence. The placement of the snags will allow fish to seek refuge while they migrate up and down stream.