Australian bass (including estuary perch and hybrids)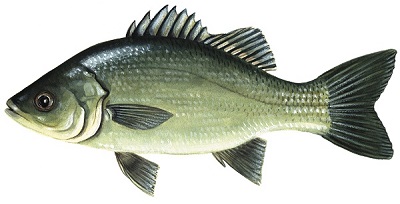 Minimum legal size: 27cm
Common name/s

Australian bass (including estuary perch and hybrids)

Scientific name

Macquaria novemaculeata

Minimum legal size

27 cm

Bag limit

Lake Bullen Merri: a combined total of 5 for one or more species of Australian bass, estuary perch and hybrid species.

All other Victorian Waters: a combined total of 5 fish (of which no more than 2 can be Australian bass)

Additional information
Australian bass is often mistaken for estuary perch. See the differences in the images below.