Fishing area opens at Dartmouth Pondage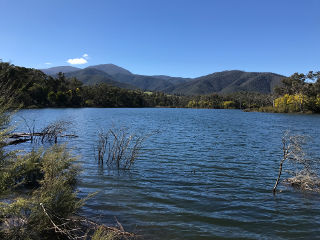 On 1 May 2018, the Dartmouth Pondage in northeast Victoria reopened to fishing.
Days later it was stocked with 20,000 trout from our Snobs Creek hatchery.
The fishing area provides convenient shore-based fishing opportunities for locals and visitors during daylight hours.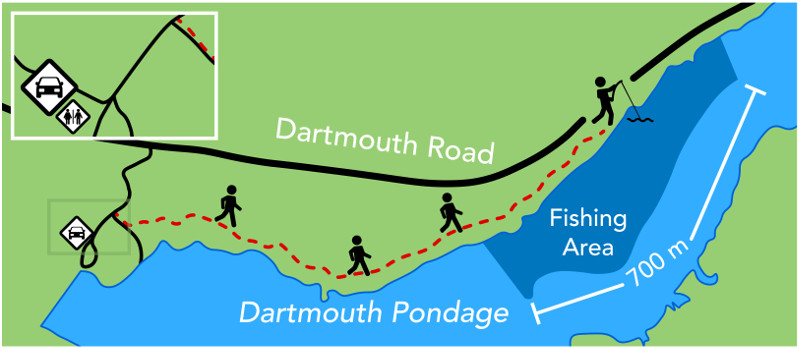 Amenities and the fishing area are kindly maintained by volunteers from the Dartmouth Progress Association with support from us. Do your bit and take rubbish home.
The fishing area may be closed occasionally when there is a risk to public safety, flood, fire, on declared Code Red days, or for water management purposes.
The water level in the Pondage can rise suddenly and is very cold so anglers should maintain an awareness of the water level and obey signage by not wading and not fishing at night.The re-opening project was funded by the State Government's Target One Million plan, which is investing a record $46 million to get more people fishing, more often.