Bushfire fish response plan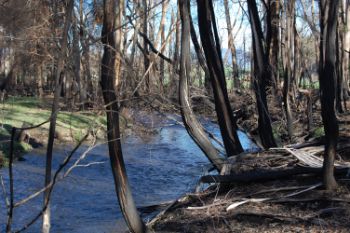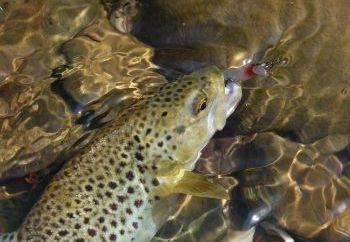 Victoria is experiencing the worst bushfire season on record with more than 1.2 million hectares burnt through East Gippsland and alpine regions of the North East.
Rains are washing large loads of ash, sediment and debris into rivers and this runoff will impact water quality. High sediment loads degrade fish habitat and clog fish gills.

Decomposing organic material may reduce dissolved oxygen levels in waterways and we anticipate fish kills are likely within and downstream of bushfire affected areas.
We have received reports of fish kills in some areas.
In the short term, we will work with partner Natural Resource Management (NRM) agencies and recreational fishers to monitor bushfire related impacts on fish.
We've also just announced the golden tag competition, to encourage recreational fishers to return to East Gippsland and North East Victoria.
We will feed key information into State and Federal 'whole of government' bushfire recovery planning processes. We will also assess the feasibility of salvaging fish likely to be impacted.
In the longer term, fish stocking will be considered when conditions improve and where it's likely to help fish populations recover. By working closely with local fishing clubs and businesses we will encourage fishers to return to bushfire affected areas.
Response Plan
Fisheries Officers to work closely with local NRM partner organisations (NSW DPI, CMA's, DELWP, Parks Victoria and EPA) to understand those waterways affected by bushfire related run-off. This information will be provided to senior managers for action. The focus of this monitoring will be to inspect affected waterways and, where it is safe to do so, identify potential opportunities for fish salvage.
In response to the above, the we will assess the feasibility of fish salvage operations and logistics. We will share this information with relevant recovery planning processes. If feasible, we may partner with other organisations to facilitate and resource fish salvages.
We will keep recreational fishers up-to-date on our response actions through social media and through VRFish, Australian Trout Foundation, Native Fish Australia and FutureFish, plus other fishing clubs.
When safe to do so and in collaboration with local recreational fishing organisations and businesses, we will promote fishing visitation to bushfire affected areas.
We will prioritise future stocking at locations where fish kills have occurred when conditions can support fish and where stocking is identified as likely to help fish populations recover.