Little Murray River fish habitat grant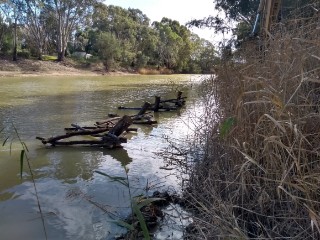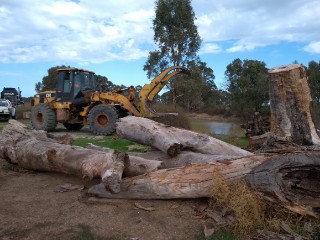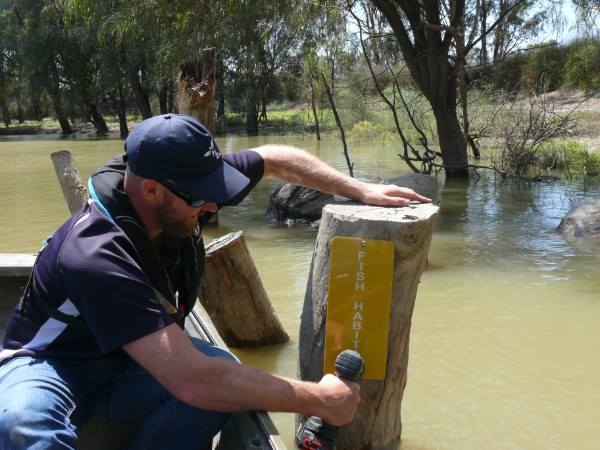 The Little Murray River fish habitat rejuvenation project which was funded with $98,818 thanks to the 2016/17 round of the RFL Large Grants Program was completed in late 2018.
The project successfully installed 20 woody habitat structures to increase fish habitat for Murray cod, golden perch, silver perch and freshwater catfish between Little Murray Weir and Swan Hill.
The project complemented other works upstream of Little Murray Weir carried out by Goulburn Murray Water Connections, including construction of two vertical slot fishways, installation of over 20 woody habitat structures and riparian fencing.
North Central CMA managed this project, with their staff meeting with partners and stakeholders for a tour of the river to determine the best sites for installing the structures based on cultural heritage, recreational fisher access, and fish ecology (i.e. deep pools near areas of high hydraulic diversity).
Large and complex red gum root balls and trunks/branches for the structures were donated by VicRoads and transported to the sites.
Members of the Lake Boga Men's Shed did a great job of constructing 10 'fish havens' which were installed near the Pental Island bridge, a popular fishing location. All remaining snag piles were successfully installed and pinned to the river bed.
Reflective signs were installed on the timber pins for boat safety as required by Transport Safety Victoria.
Anglers have already been seen fishing the new structures.