Nhill Lake fishing improvements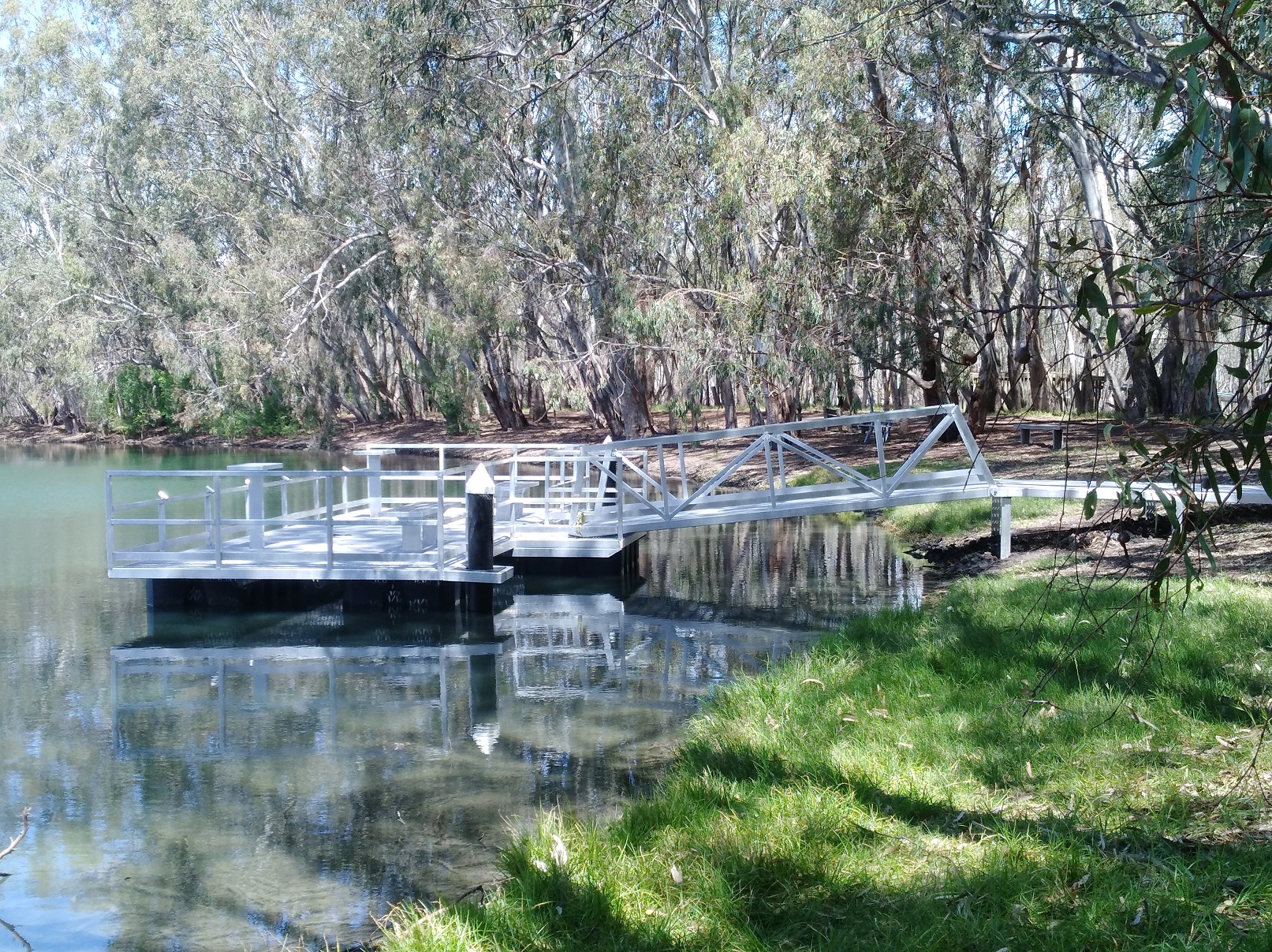 Nhill's only recreational water, Lake Nhill, has scored an upgrade to its fishing facilites thanks to a Recreational Fishing Grant.
Funded in the 2017/18 round of grants, the Hindmarsh Shire Council managed the installation of a pontoon at the popular lake.
The lake provides swimming and boating opportunities and is stocked with catchable-size rainbow trout for the September school holidays.
The grant was to the value of $54,700 and was designed to make it easier for land-based fishers to enjoy the water too.
It will encourage more people to fish and enjoy the nearby nature reserve. The project was completed in late 2018.
The Nhill installation follows similar projects in the Wimmera at Jeparit and Murtoa's Lake Marma, each of which were also funded by RFL grants.
The Jeparit Angling Club got a grant of $55,500 to install a floating pontoon on the Wimmera River at Jeparit and the Murtoa Angling Club received $31,520 to build a new all-abilities fishing jetty at Lake Marma.