A new native fish hatchery - future-proofing your fishing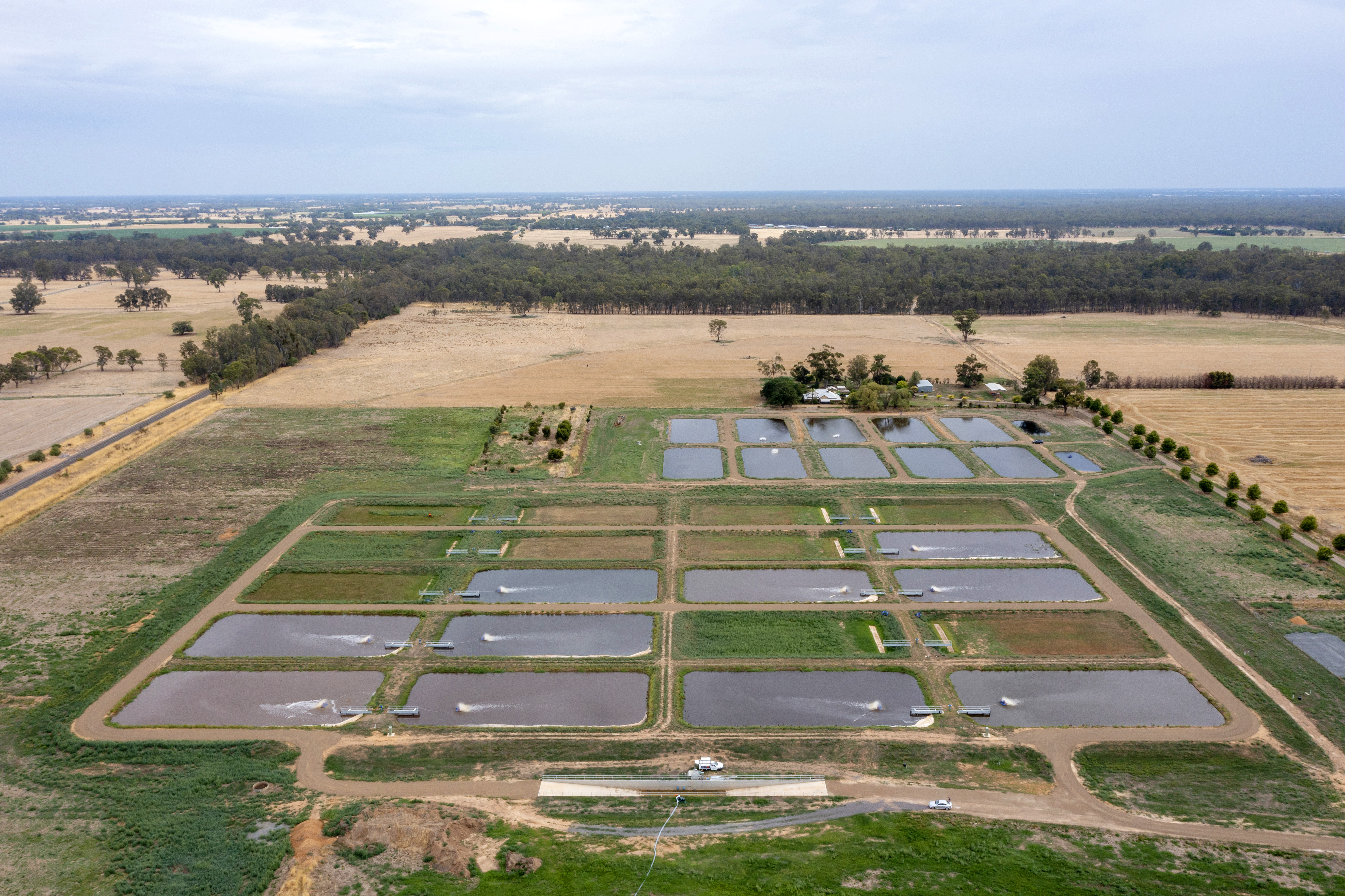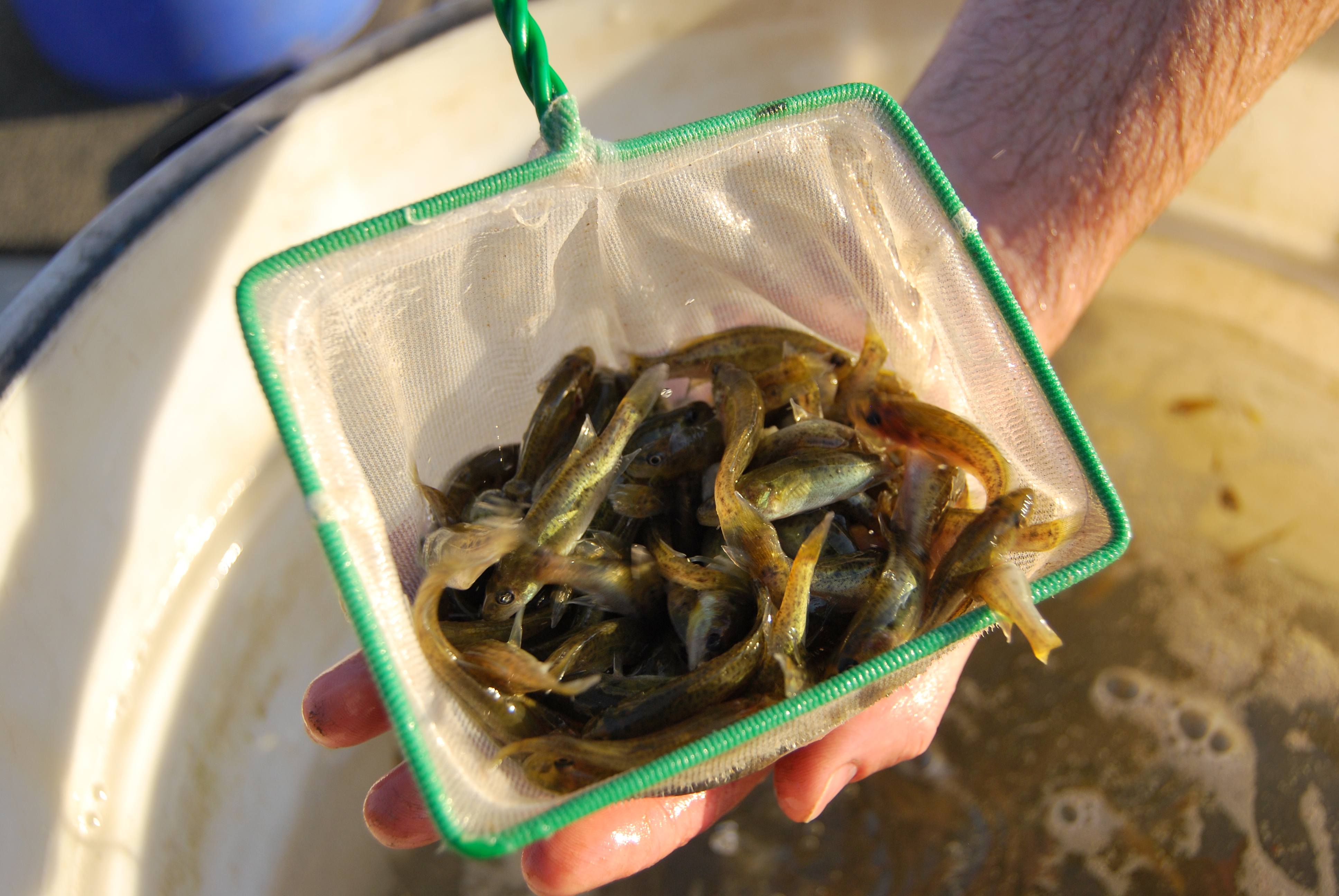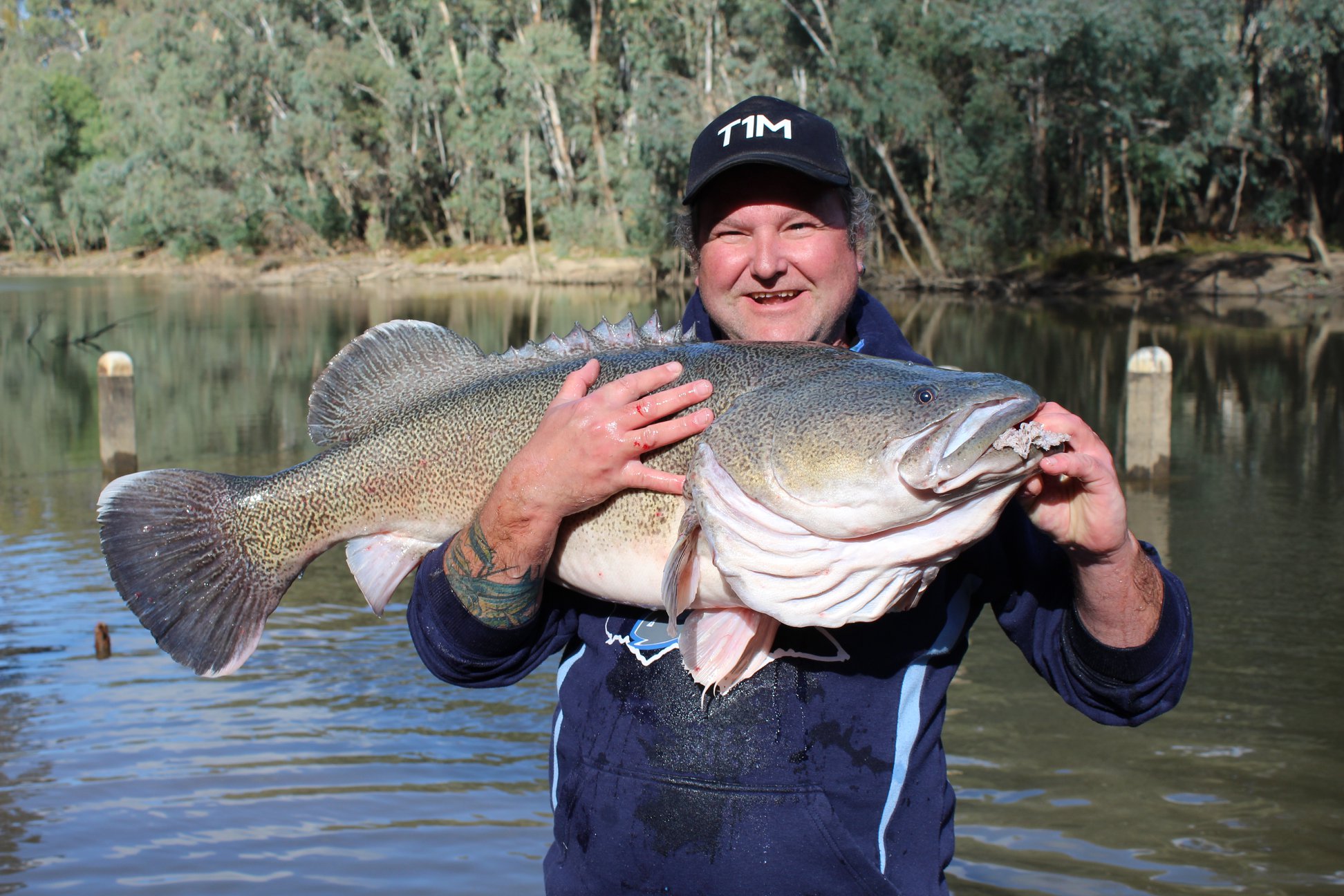 The Victorian Fisheries Authority is delivering on the State Government's $35 million Go Fishing Victoria plan to get more people fishing more often.
As part of this plan, we are building a new $7 million native fish hatchery near Shepparton.
Overview
Because our rivers have been modified to support other uses e.g. agriculture and population growth, our wild native fish, breed less often than they did in the past. Our native freshwater fish have been impacted by poor water and land management practices and, over-fishing practices of the past. While most of our native fish are now threatened, there are signs they are making a come-back. Alongside river health restoration, native fish stocking is a key fishery management strategy to recover native fish populations.
The State Government has committed $7 million to build a new native fish hatchery in northern Victoria as part of its Go Fishing Victoria plan to get more people fishing, more often. Our existing hatchery at Snobs Creek is at full production capacity and can't be expanded. The new hatchery will expand Victoria's breeding and stocking of warm water native fish including Murray cod, golden perch, silver perch and freshwater catfish. This will rebuild native fish populations, create wonderful new fishing opportunities and reduce our dependencies on interstate fish hatchery suppliers.
The VFA recognises Indigenous people's deep cultural connection to country and, their interest in native fish recovery. The VFA has established a 50% indigenous employment target for staff at the Arcadia fish farm. As part of this initiative, the VFA will also offer employees a traineeship program linked to Certificate level 3 accreditation in aquaculture. We're keen to help indigenous employees develop career skills in fish farming that are highly transferable to commercial a growing aquaculture sector.
The hatchery project involves a range of key steps including groundwater investigation, site selection, hatchery design and costings, business case, site acquisition and hatchery construction (public tender) and commissioning. The new hatchery will future proof Victoria's future stocking program.
For more information and frequently asked questions click here.
Construction updates
All earthworks have been completed including 32 pon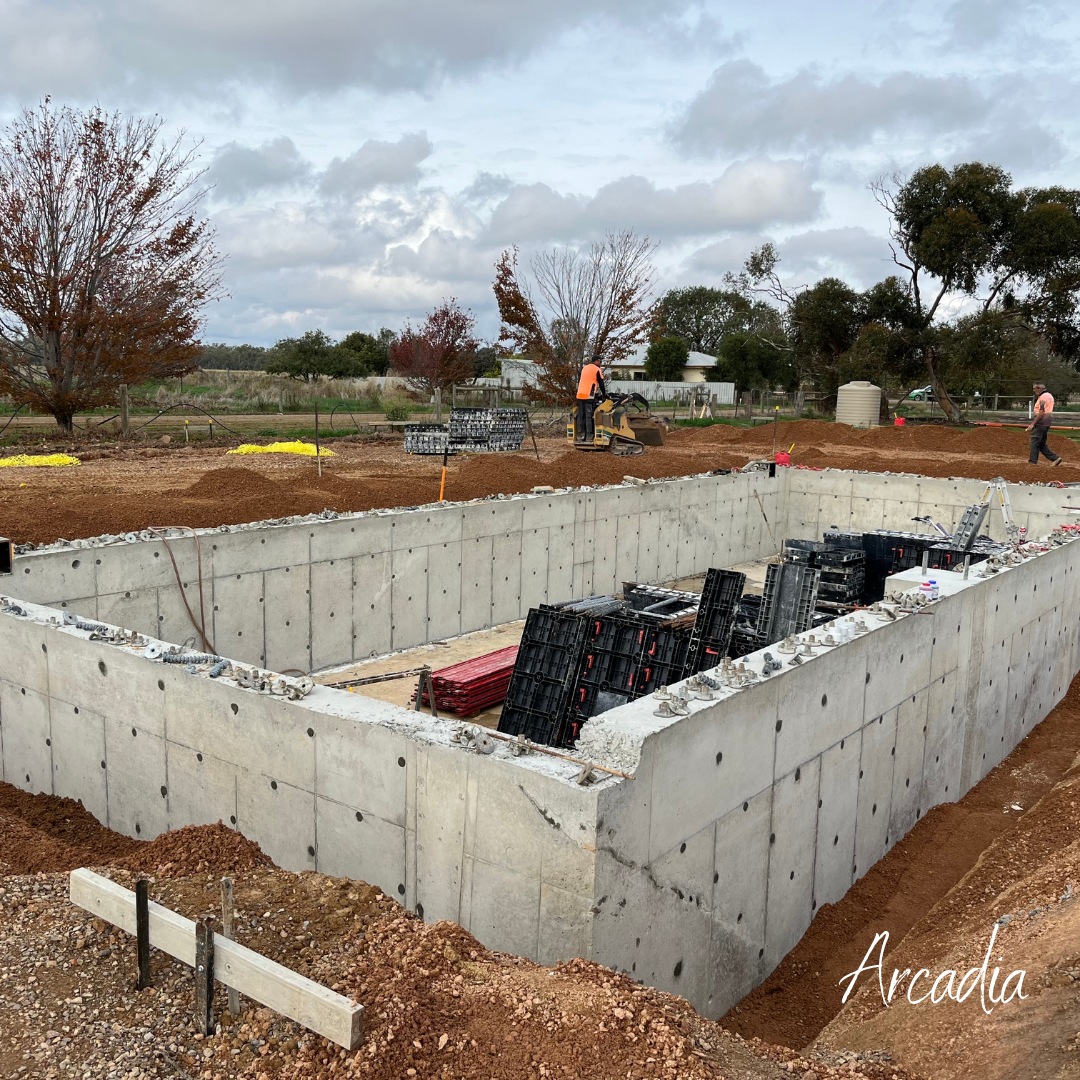 ds, an underground harvest station and a water use system in place. A large capacity, deep (74 metres) ground water bore has been drilled and we've secured a licenced entitlement to extract 200 megalitres each year. All residential buildings have been refurbished. Paddle wheel aerators have been purchased, wired up and are deployed in all 20 plankton ponds.
Gravel access tracks have been constructed to provide year-round access to ponds. A large twin cool room and freezer room has been installed in the old dairy building which now has a new roof. This facility has also been fitted out with 16 fish tanks and now serves as the quarantine and fingerling intake system. A large diesel back-up generator has been installed and all mains power has been upgraded.
Work has started on the construction of a hatchery building which will measure 48x16 metres. The construct slab is scheduled to be completed by mid-May and the steel colour bond shed erected by the end of July. Once the shed is at lock up stage, internal walls and ceilings will be constructed using insulated panelling. Following this, more than 70 fish tanks of all shapes and sizes will be installed along with pumps, water filters, electrical wiring, switchboards and climate control system. These works are schedule to be completed by September, in time for the start of the next native fish breeding season.
First season of fish production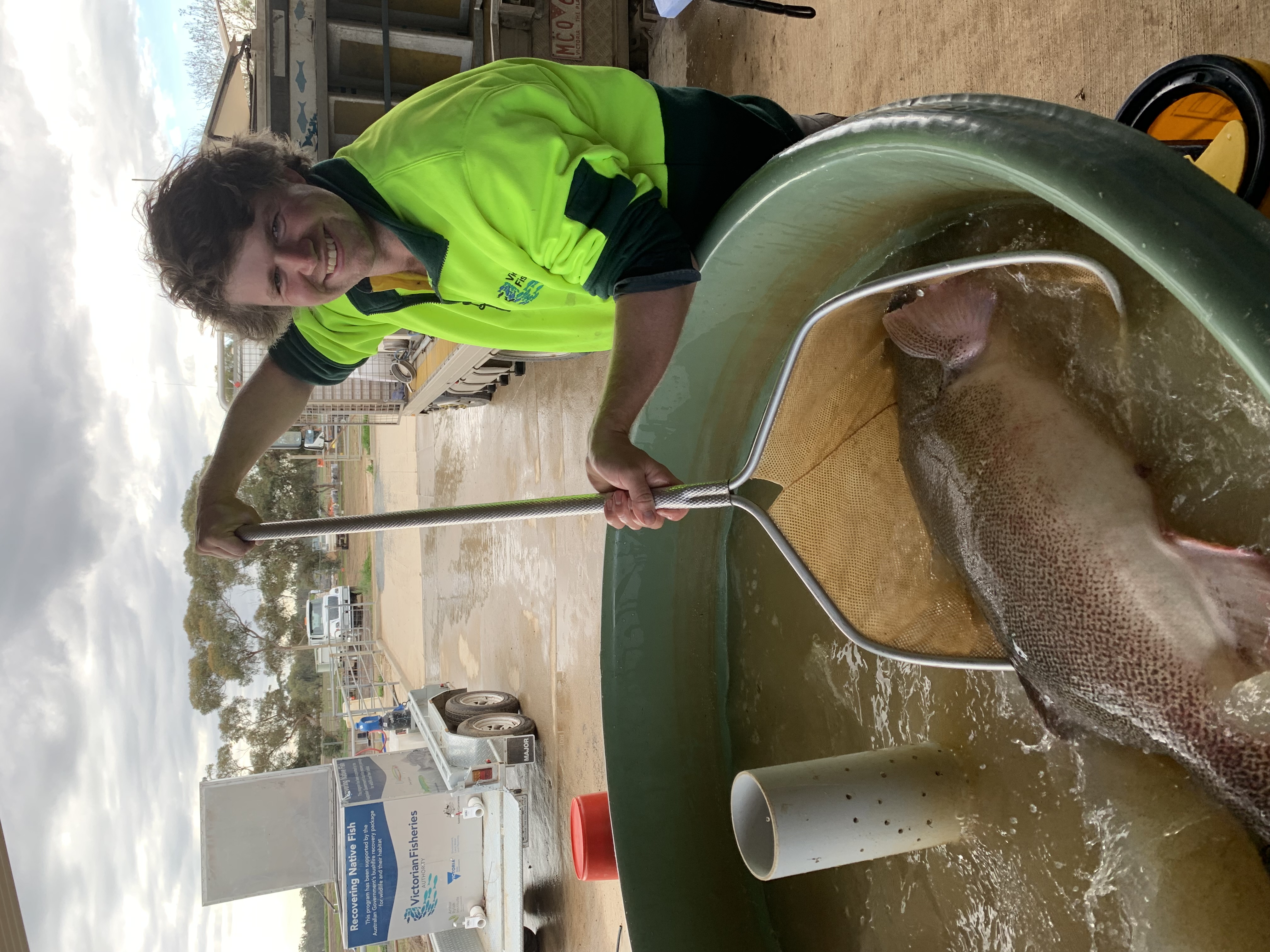 Less than 12 months after the first sod was turned, our plankton ponds were ready to receive fish for the very first time. We stocked them with Murray cod and golden perch, mostly sourced from our Snobs Creek Hatchery at near Eildon. We're delighted to report our ponds and harvest system performed very well. Between January and April Arcadia grew and stocked more than 480,000 Murray cod and golden perch fingerlings. Growth rates were exceptional because of the ideal hot summer conditions which created a rich soup of zooplankton that native fish love.
Around 60 broodstock have now arrived at Arcadia with another 100 or so to arrive in the next month or so. We expect these broodfish to eat their way through around 20 tonne of carp, chicken necks and yabbies over the next 12 months. Once our broodfish come into condition, we are on our way to close the production cycle and ongrow native fish larvae bred at Arcadia. It will take two more production seasons before we reach our target 1.6 million golden perch and Murray cod fingerlings.
New staff at Arcadia
The VFA have employed three staff at Arcadia with advanced skills in fish production, fish farm design, construction and general trades. These include Ryan Burniston (Program Manager), Jarrod McGowan (Fish Production Supervisor) and James Milne (Property Manager). Our crew are all passionate about native fish and hit the ground running from day 1.
Arcadia Native Fish Hatchery Newsletter