Women in Recreational Fishing Leadership Program Scholarships 2019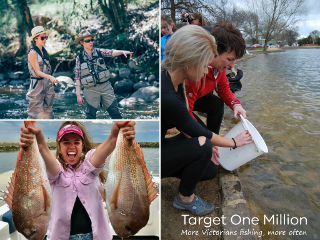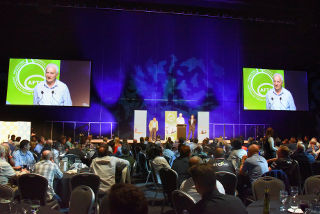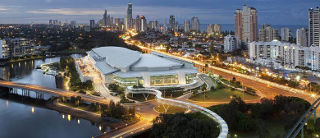 Are you a woman who's passionate about fishing and wants to develop your leadership skills? You should apply for one of our Women in Recreational Fishing Leadership Scholarships!
Some of the women from last year's scholarship program have achieved amazing outcomes in increasing and inspiring female participation in fishing.
Focused on unearthing tomorrow's female fishing leaders, this scholarship program offers eight women the chance to attend the Australian Fishing Trade Association (AFTA) Gala Awards on the Gold Coast and contribute their voices to the future of the industry.
To apply for the leadership program, entrants need to:
Be over 18 years of age,
Victorian resident,
Be available to attend the AFTA Conference and Gala Dinner (on the Gold Coast) on 15-17 August.
Answer the following questions:

Why do you love fishing?
What is it about fishing that made you apply for this scholarship program?
How would this opportunity (travelling to AFTA as a Recreational Fishing Leader) help with your personal/professional development?
What project/ideas would you like to see to encourage more women to take up fishing/build the profile of women in the industry?
Have you or do you plan to run any events to encourage more women to go fishing? If so, please provide a short description of this event/plan.

List a couple of questions you would like to ask Recreational Fishing Industry Leaders and/or VFA.
Include your favourite photo of yourself fishing
Be a member of the Victorian Fisheries Authority Women in Recreational Fishing Facebook group (optional - if you have Facebook only),
How to submit your scholarship application:
You must fill out the form below and agree to the terms and conditions to be considered for your application to be considered valid.
Create your own user feedback survey
Judging
Entries will be judged by a panel of VFA team members. Winning applications will be judged on the originality and creativity of the answers submitted, as determined by the VFA in its absolute discretion. The VFA's decision will be final and no correspondence will be entered in to.
What the scholarship includes
The scholarship is valued at AUD$1,500 and will include return flights from Melbourne Tullamarine Airport to the Gold Coast, airport transfers to the hotel and conference centre, all meals and accommodation.
These scholarships are funded by Target One Million and not Recreational Fishing Licence fees.
Key scholarship dates
Scholarship applications will be accepted from 8 July – 29 July.
Applications will be judged on 30 July.
Successful scholarship applicants will be announced on 31 July on the Women in Recreational Fishing Facebook Group.
Successful applicants will then be notified individually by email or telephone within seven days of the announcement.
AFTA Gala Awards take place on 15-17 August – successful applicants must be available during these dates.
Good luck!
Contact information
Got questions? Email Belinda.yim@vfa.vic.gov.au
For information about the VFA, phone 136 186
Deaf, or hearing or speech impaired? Call the National Relay Service on 133 677
VicEmergency Hotline: 1800 226 226