Women in Recreational Fishing Leadership Program Scholarships 2018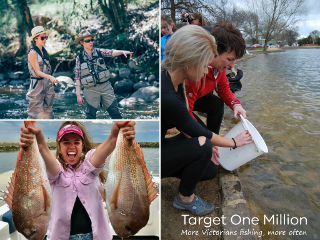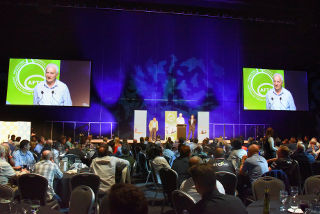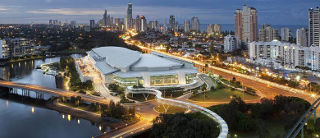 Applications for the Women In Recreational Fishing Leadership Program are now closed. Thank you for your fantastic entries!
Are you a woman who's passionate about fishing and wants to develop your leadership skills? Then you should apply for one of our Women in Recreational Fishing Leadership Scholarships.
Focused on unearthing tomorrow's female fishing leaders, this scholarship program offers ten women the chance to attend the Australian Fishing Trade Association (AFTA) Gala Awards and contribute their voices to the future of the industry in the Gold Coast on July 24-26, 2018.
What the scholarship includes
The scholarship is valued at AUD$1,500 and will include return flights from Melbourne Tullamarine Airport to the Gold Coast, airport transfers to the hotel and conference centre, breakfast, dinner and accommodation.
Key scholarship dates
Scholarship applications will be accepted from 15 June – 1 July.
Applications will be judged on 2 July.
Successful scholarship applicants will be announced on 4 July on the Women in Recreational Fishing Facebook Group. Successful applicants will then be notified individually by email or telephone within 7 days of the announcement.
AFTA Gala Awards take place on 24-26 July – successful applicants must be available during these dates.
To be considered for a scholarship, you need to:
be a member of the Victorian Fisheries Authority Women in Recreational Fishing Facebook group,
be over 18 years of age,
be a Victorian resident,
tell us what fishing means to you in 50 words or less,
tell us how you believe we can increase female participation in fishing in 50 words or less,
include your favourite photo of you fishing
How to submit your scholarship application:
You must fill out the form below and agree to the terms and conditions to be considered for your application to be considered valid.
Create your own user feedback survey
Judging
Entries will be judged by a panel of four VFA team members. Chance plays no part in winning this competition. Winning applications will be judged on the originality and creativity of the answers submitted, as determined by the VFA in its absolute discretion. The VFA's decision will be final and no correspondence will be entered in to.
Scholarship winners
Congratulations to our ten scholarship winners:
Leaha Libreri
Skye Kirne
Alina Tooley
Joanne Dobson
Joanne Larkin
Tiffany Newton
Hannah Knox
Alex Embury
Karen Rees
Erica Hawke
Got questions? Email belinda.yim@vfa.vic.gov.au
Contact information
For information about the VFA, phone 136 186
Deaf, or hearing or speech impaired? Call the National Relay Service on 133 677
VicEmergency Hotline: 1800 226 226