More access to Crown Land
The Victorian Government is committed to Victorians spending time together in the outdoors.
As part of the $35 million plan to get more people fishing, more often, the Victorian Government committed to guarantee access to fishing and camping on Crown Land that has grazing licences and river frontage.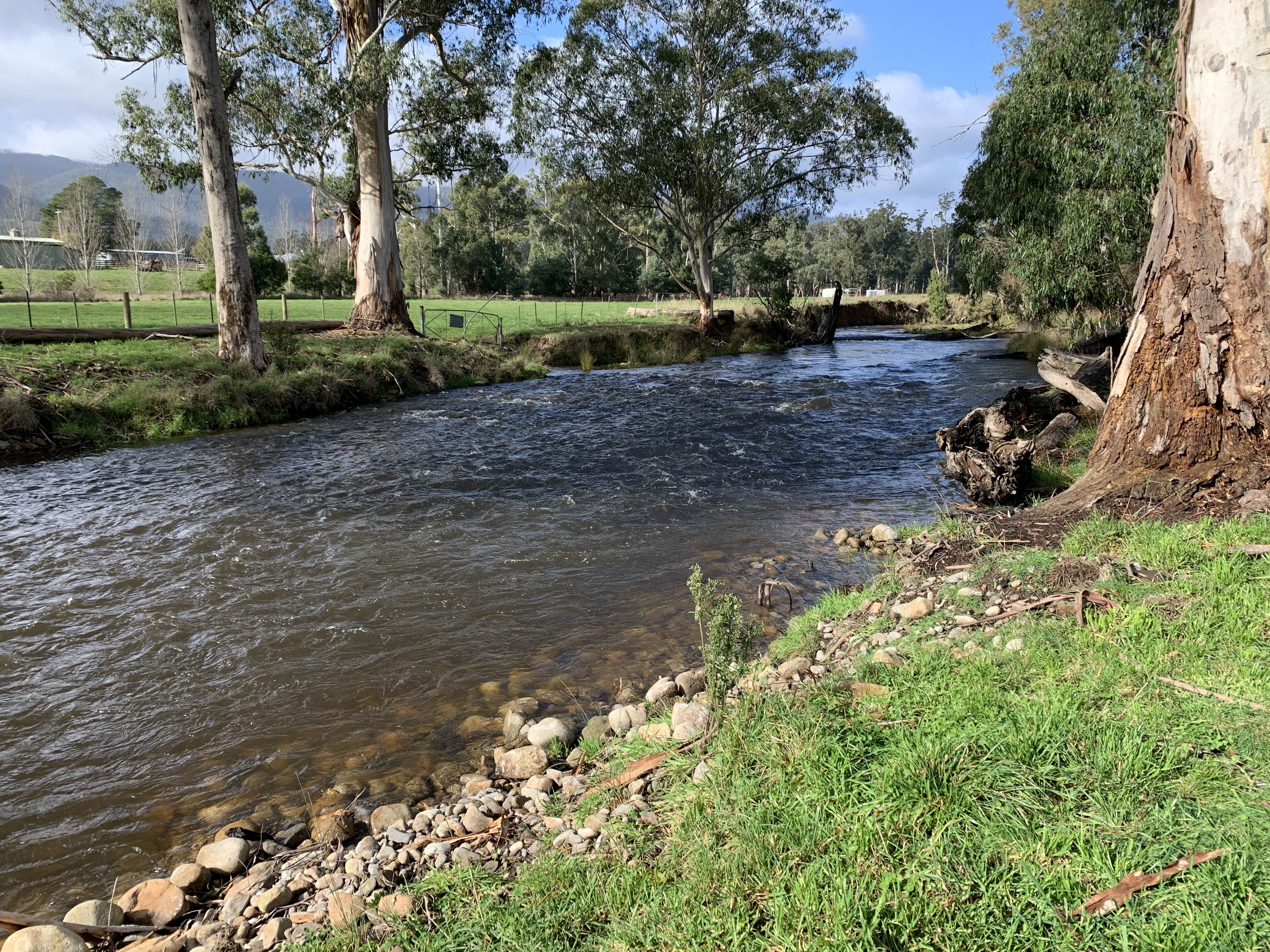 It is important to note that the public is already able to lawfully access licensed river frontages via public roads and public land for recreation such as fishing, picnicking and hiking, just not camping, and the public currently camp in State Forests in harmony with farmers who have grazing licences.
The removal of the prohibition on camping on licensed river frontages recognises that this activity has been occurring on many of these frontages for many years and allows for it to be better managed through regulations.
This also regularises the situation between licensed river frontages and unlicensed river frontages, State Forests and National Parks – where camping is currently permitted.
Section 401A of the Land Act 1958 enables a person to enter and remain for recreational purposes on a water frontage which has been licensed under provisions of that Act but prohibited a person from camping on the licensed land. To enable camping on licensed water frontages, the Land Act 1958 was amended to remove the prohibition on camping on licensed Crown water frontage. This legislation recently passed through Parliament, and the Victorian Fisheries Authority (VFA) worked in partnership with the Department of Environment, Land, Water & Planning (DELWP) to develop suitable regulations to support camping at these locations from 1 September 2021.
The Victorian government is delivering on its promise to make more river frontage land available for camping, fishing and recreation.
While we want Victorians to enjoy more places to camp on licensed Crown Land river frontages, we also need to protect Aboriginal cultural heritage, the environment and support agricultural needs.
We asked Victorians to have their say on the new regulations to allow camping on licensed Crown river frontage, with almost 1,100 submissions received from many different stakeholders.
We've listened to feedback and community concerns and demonstrated our commitment to Aboriginal self-determination by listening to Traditional Owners.
From 1 September camping will be allowed on licensed areas that have been assessed and designated as suitable for camping.
These locations have been identified as priorities based on the excellent fishing and camping opportunities they provide.
Picnicking, birdwatching, fishing, and walking will continue to be permitted on all licensed river frontages.
There will be a staged approach to opening up designated camping sites, with the first sites identified by 1 September with further sites to open up as they are assessed suitable for camping.
The assessment and designation of camping areas will initially focus on priority rivers in northern Victoria - the Goulburn, Broken, Ovens, Campaspe, Loddon and Murray Rivers.
Further information on the approach to assessing sites, the stakeholder feedback summary report and the final regulations will be released by DELWP in the lead up to 1 September 2021.
This website will also be updated to provide information on the sites that have been designated for camping.
Authorised officers from the VFA, DELWP and Parks Victoria will carry out enforcement activities to ensure compliance with the regulations and a 24-hour hotline (13FISH) will be available for members of the public to report any illegal and/or antisocial behaviour.
If you would like any additional information about the implementation of this election commitment, please contact DELWP via email public.land@delwp.vic.gov.au.
Finding your nearest access points
To identify Crown land abutting Victorian rivers and lakes, check out MapShare Vic via the link below. Remember, the public can legally access licenced and unreserved Crown land, however leased Crown land does not provide public access.