Goulburn Fishing Festival 2023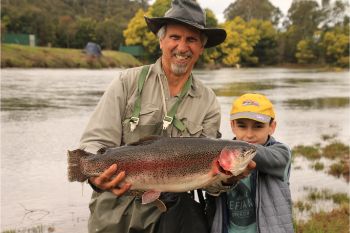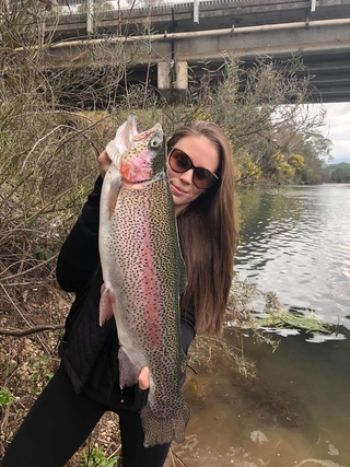 River trout season will officially open Saturday 2 September, and where better to celebrate than at Eildon!
The Goulburn River and Eildon Pondage will share in 2000 massive 'stonker' rainbow trout up to 5kg, to be stocked at numerous sites for trout opening. They'll have a combined weight of 7 tonnes, guaranteed to create lifelong memories for lots of fishers and their families.
Important information
When: Saturday 2 September 2023
Where: Lions Park, Riverside Drive, Eildon
Time: 10am - 4pm
Activities
Market stalls, spinning prizes and live performances at our new location in Lions Park, Eildon.
Plaster arts painting, games run by our education team and face painting
Try your luck at catching a trophy trout at one or more spots on this year's stonker trout trail
Help our Snobs Creek hatchery team stock the pondage with trout
Kids fishing classes with bait and tackle provided - BOOKINGS REQUIRED
Enjoy a tour of the Snobs Creek hatchery
Meet and chat to our Fisheries Officers
Fireworks over the pondage from 7pm
The 2023 trout and salmonid season in rivers and streams opens Saturday 2 September. Lake Eildon and the Eildon Pondage are open to trout fishing year-round.