Rock fishing safety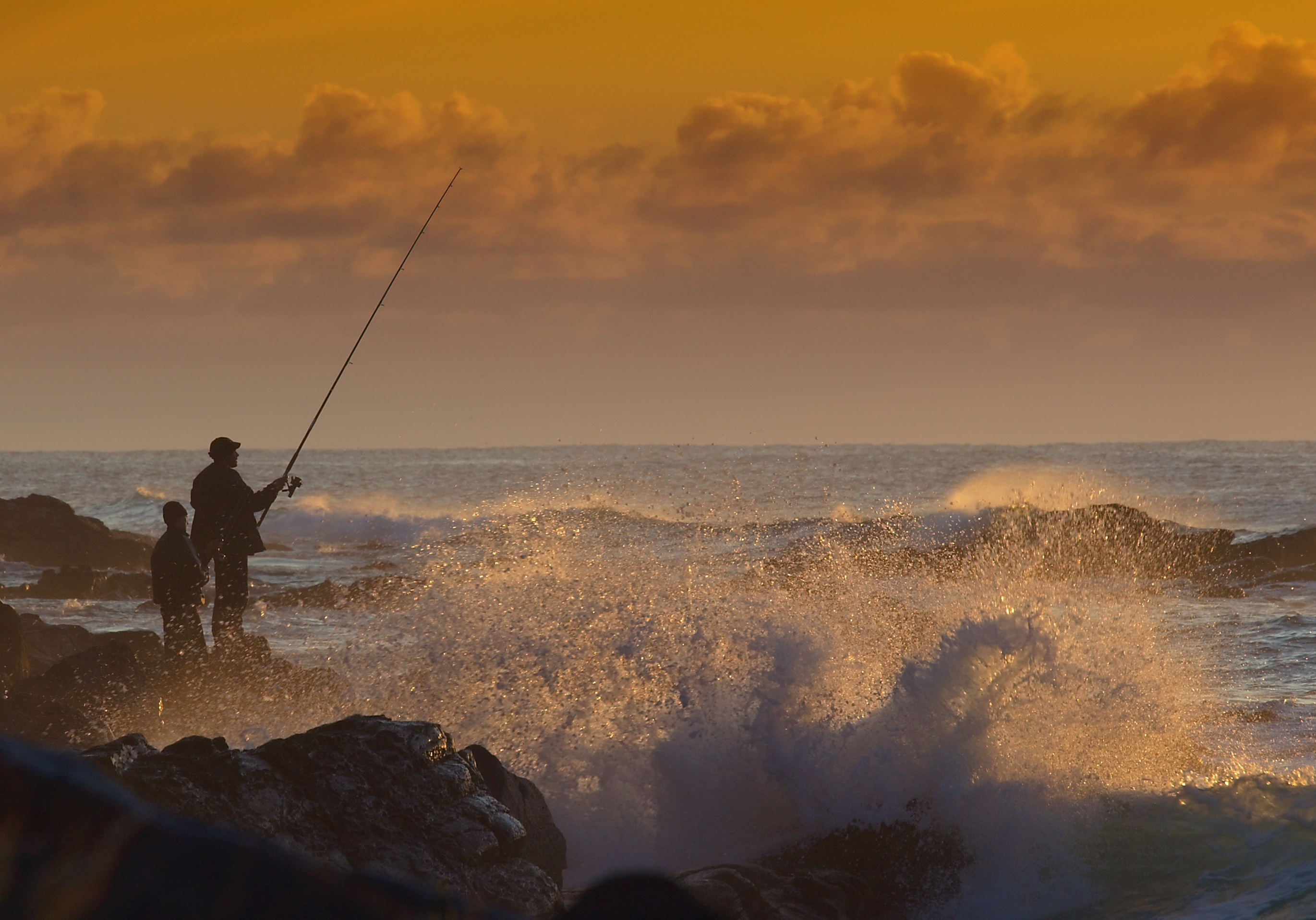 Rock fishing is a great way to enjoy the great outdoors, but it's also risky. And tragically, several people drown each year after being swept off rocks.
Always wear a lifejacket when rock fishing
Whether you're an experienced rock fisher or a beginner, there are 4 simple steps for safe rock fishing:
Prepare before you go
Observe when you arrive
Stay Alert when fishing
And always wear a lifejacket.
You can learn more about these steps below.
New laws are coming into place
A two-year trial of new laws that require rock fishers to wear a lifejacket at high-risk locations will commence on 1 March 2022.
Lifejackets save lives and will help prevent further rock fishing deaths in Victoria.
Click here for general information on the two-year trial in English
Where are the 10 high-risk sites?
The 10 sites are located across central and western Victoria. Anyone fishing at these sites will be required to wear a lifejacket from 1 March 2022:
Rock platform near blowholes carpark at Cape Bridgewater
Artillery Rocks, west of Lorne
The rock platform opposite Sheoak Falls, south of Lorne
Sorrento Back Beach rocks
No. 16 beach at Rye back beach
Cape Schanck lighthouse rocks
Bushrangers Bay rocks, east of Cape Schanck
Pyramid Rocks, Phillip Island.
Rocks at the southern end of Potters Hill Road, San Remo
Punchbowl Rocks near San Remo
Click here for maps of the 10 high-risk locations
Fines apply if you don't wear a lifejacket at these sites.
However, no matter where you are, always wear a lifejacket when rock fishing.
Which lifejacket is best for rock fishing?
A wide range of reasonably priced and comfortable lifejackets are available at retail stores.
Click here for more information on rock fishing lifejackets
Want more information on the trial?
Click here for frequently asked questions about the two-year trial
Be safe when rock fishing
No one plans to get washed off the rocks when fishing, but it can – and does – happen.
There are four simple steps to make your rock fishing adventure a safe one. Click here to learn more about the four steps.
You can also click here to download a PDF factsheet.
What should I do if someone falls in?
Don't jump in if someone is washed in.
The best thing you can do to help someone who has fallen in is to call 000. Don't jump into the water and avoid going close to the edge to help. It's important that you don't end up in the water with them.
If the person is wearing a lifejacket, they should be OK. They should be able to swim away from the edge and wait for help to arrive or find a safe place to get out.
Click here for more information about staying safe while rock fishing, including links to PDF booklets in several languages.