More access to Crown Land
The State Government is helping Victorians enjoy even more of the state's great outdoors, with the first of hundreds of new riverside camping spots opening up.
As part of the $35 million Go Fishing plan to get more people fishing, more often, the Victorian Government committed to guarantee increased access to fishing and camping on Crown river frontage with grazing licences.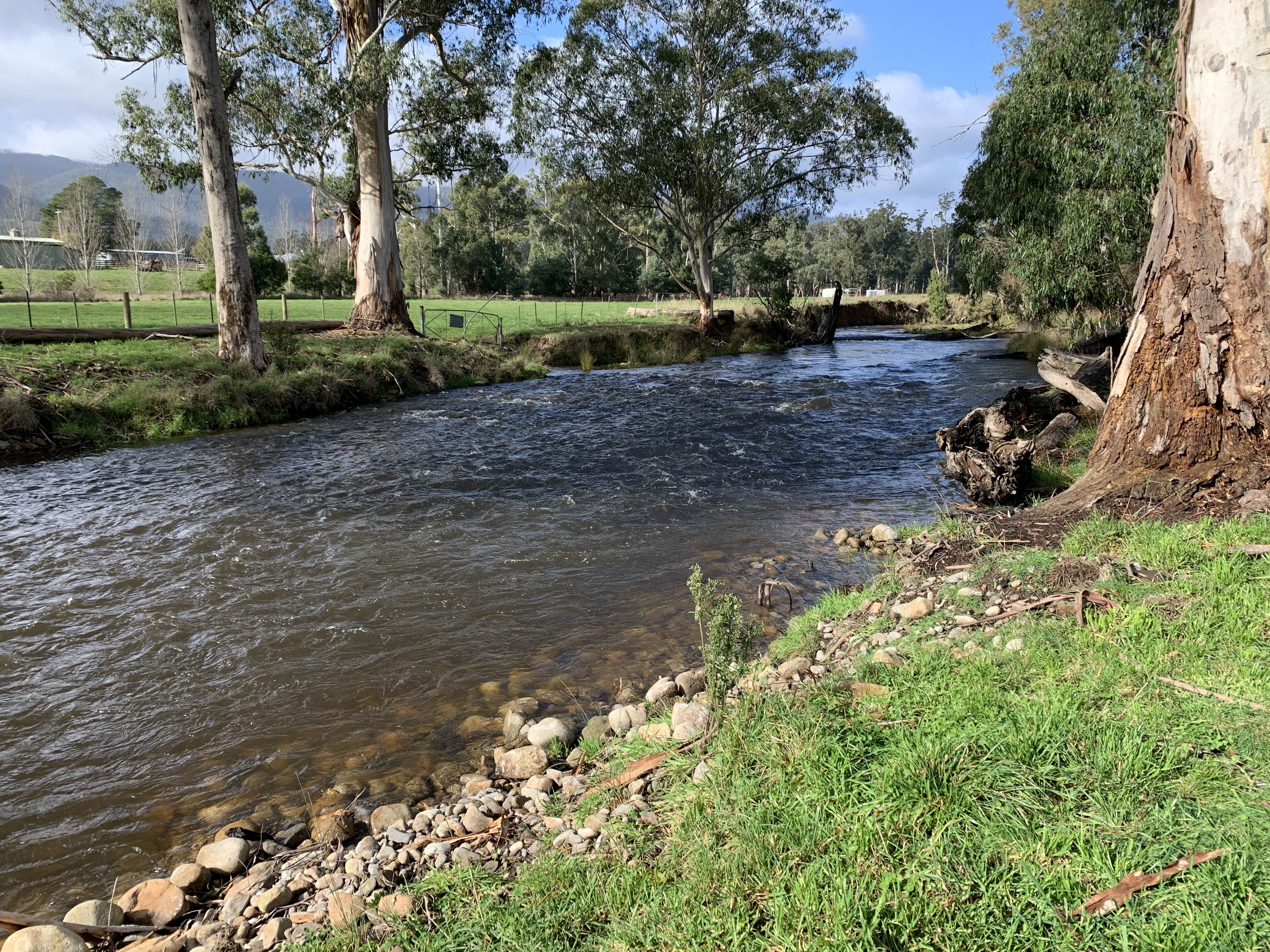 So far there are sites open on the Goulburn, Loddon, Murray, Ovens, Mitta Mitta, King, Acheron and Rubicon rivers. We're opening new sites each week, so be sure to click here regularly for new places to camp and access our rivers.
The assessment and designation of further camping areas will focus on priority rivers in northern Victoria - along the Goulburn, Broken, Ovens, Campaspe, Loddon and Murray rivers.
We know that most campers and fishers do the right thing and leave the environment in better condition than they found it. To help everyone understand how to make the most of time in the outdoors, VRFish has developed Naturally Vic, as a resource for fishing, camping and generally enjoying the great outdoors. It also includes a Code of Conduct to explain the best way to treat our precious bush, protect Victoria's rich cultural heritage, support agricultural needs and make sure the rules and regulations are being met.
Authorised officers from the VFA, DELWP and Parks Victoria will carry out enforcement activities to ensure compliance with the regulations and a 24-hour hotline (13FISH) will be available for members of the public to report any illegal and/or antisocial behaviour.
For more information on Crown land camping, click here.
If you would like any additional information about the implementation of this election commitment, please contact DELWP via email public.land@delwp.vic.gov.au.
Finding your nearest access points
To identify Crown land abutting Victorian rivers and lakes, check out MapShare Vic via the link below. Remember, the public can legally access licenced and unreserved Crown land, however leased Crown land does not provide public access.