Abalone Disease
Abalone Viral Ganglioneuritis (AVG, also known as Abalone disease) is a viral disease which affects the nervous system of abalone and results in the foot curling up, swelling of the mouth, leading to weakness and death of abalone. There are no effects on human health.
With no active virus detected since August, a Control Area between Portland Harbour and Lawrence Rocks has been removed, effective 16 November 2023. See below for more information on measures that remain in place to keep our marine ecosystem healthy.
Abalone Stock Protection Area
To support the recovery of abalone stocks the area between Whites Beach and Point Danger, inclusive of Lawrence Rocks, will remain closed to all abalone fishing until 30 June 2024 . Click here for more information on the area's 12-month renewal.
During this time, the area will continue to be assessed for signs of the virus and stock rehabilitation. The specified waters for this closure area are illustrated in the map below. Click here or on the map to enlarge the image.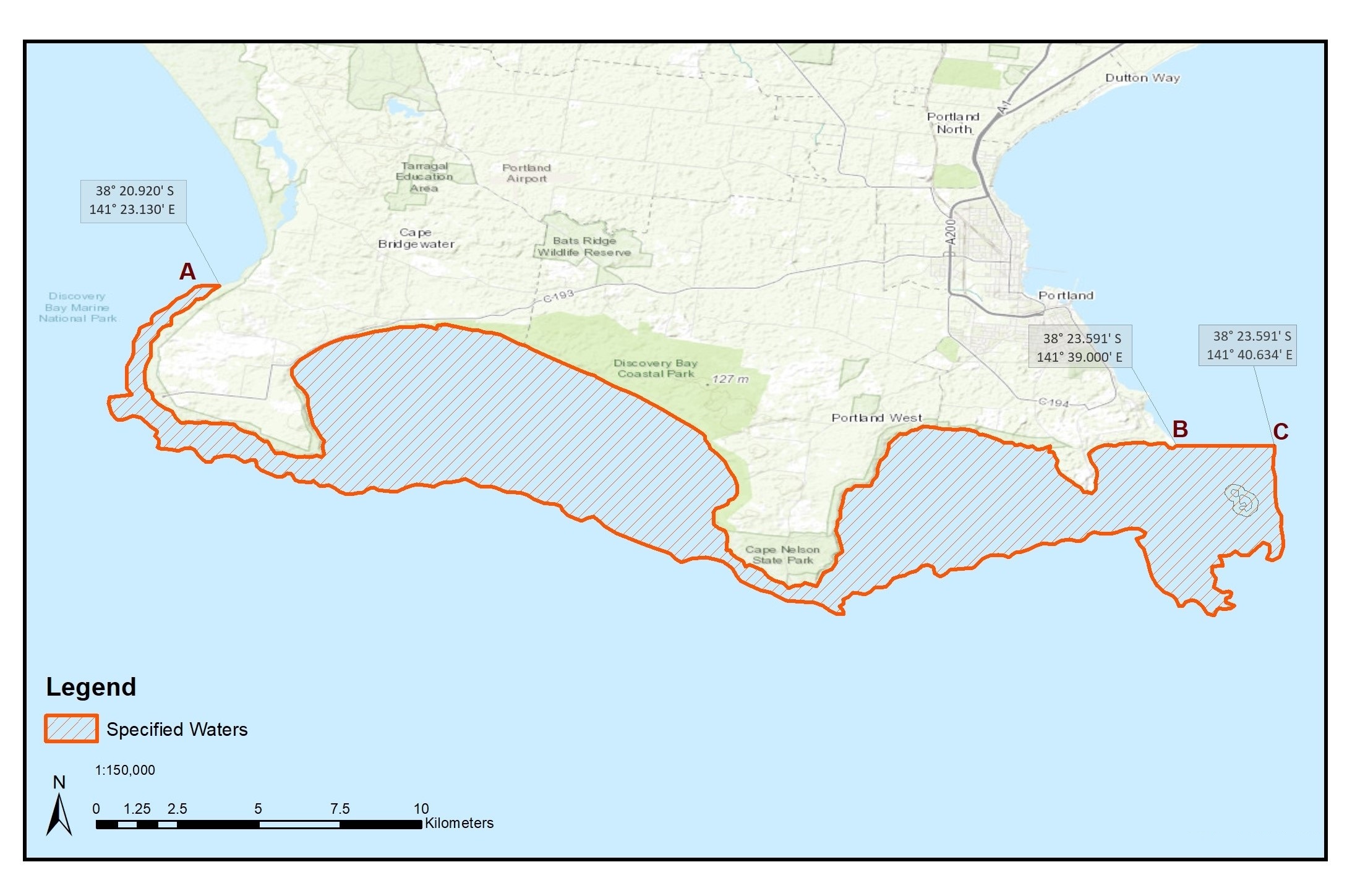 To reduce the risk of future spread it is important to remain vigilant to signs of this virus.
Across Victoria, you cannot:
Use abalone, including gut as bait
Dispose of abalone shell or gut back into the ocean. You must use your rubbish bin for disposal.
If you find an abalone that you think is sick, anywhere in Victoria, please call the 24-hour Emergency Animal Disease Hotline on 1800 675 888.
A Code of Practice is also available to people wanting to put steps into place to help stop the spread of AVG in Victoria.
This Code of Practice, developed by Agriculture Victoria, aims to strengthen and protect the abalone industry. You can find the code of Practice by clicking here.
To find out how you can help reduce the risk of spread, click here.
Click here to learn how to effectively clean your gear and boat to stay safe.
To see what a sick abalone looks like, view the video below.
Watch the below video for tips on washing your boat to help protect our oceans from disease and pests
View this short video which explains the steps to follow when washing your dive gear to help protect our oceans from disease and pests.