Better Boating Victoria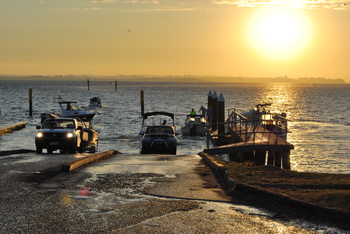 Minister for Fishing and Boating, Jaala Pulford, launched Better Boating Victoria on Monday 25 March.
Better Boating Victoria will progress the 2018 boating election commitments made by the State Government to make it safer, cheaper and easier for boaters and anglers to get out on the water.
The boating commitments that Better Boating Victoria will deliver include:
Abolishing all boat ramp parking and launching fees at Victorian boat ramps;
Ensuring every cent of licencing and registration fees is spent on improving boat ramps, boating safety and facilities;
Establishing a Better Boating Fund to get to work immediately on urgent boat ramp upgrades;
Undertaking critical maintenance at Cowes Jetty;
Providing eight new casual berths across Port Phillip that are accessible to the public;
Reviewing management of boating infrastructure in Port Phillip and Western Port and;
Establishing a dedicated boating infrastructure authority called Better Boating Victoria.
For more information about Better Boating Victoria, click here.