Dusky Flathead Symposium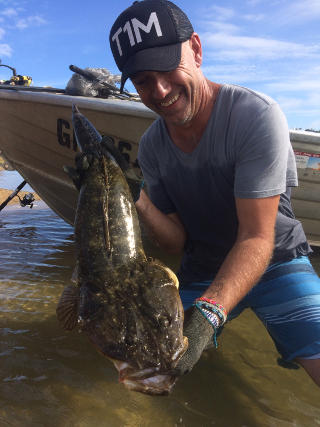 Come along to our 1st recreational fishing symposium about Dusky flathead in Victoria.
It's free and a great chance to improve your Dusky flathead knowledge and fishing success.
Symposium topics include:
Keynote speakers Kaj "Bushy" Busch and a representative from the Gunaikurnai Land and Waters Aboriginal Corporation
The ecology and biology of Dusky flathead
The status of Victoria's Dusky Flathead fisheries
Opportunities for improving Dusky flathead fisheries and their environments
Q and A panel session
Get the best tips for catching Dusky flathead from Bushy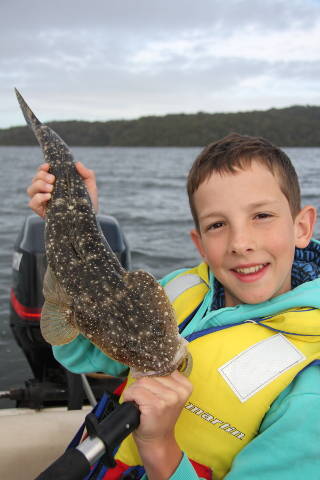 This symposium is funded by your recreational licence fees and the State Government's Target One Million plan that is investing $46 million to grow participation and get more people fishing, more often.
Focus on Dusky flathead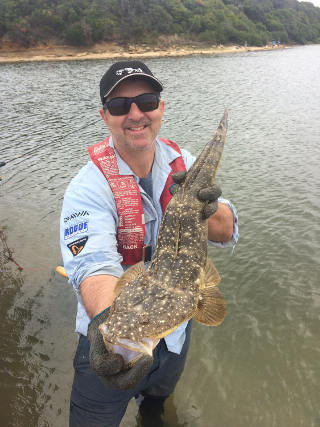 This symposium is part of a 1 year project being run by the Victorian Fisheries Authority to improve our knowledge of Dusky flathead in Victoria.
The input of recreational anglers to this project is very important.
We would like to know about your experiences with Dusky flathead fishing to help us build a more informed understanding of the recreational Dusky flathead fisheries, their status, issues and opportunities.
Please take a few minutes to fill out the "Victorian Recreational Dusky Flathead Survey". Click here for survey
The results of this survey will be presented and discussed at the symposium and will be available on the VFA website.
Symposium details
When:
Saturday 10 March 2018, from 9.30 am until 3.00 pm.
Where:
Bellevue on the Lakes, 201 Esplanade, Lakes Entrance VIC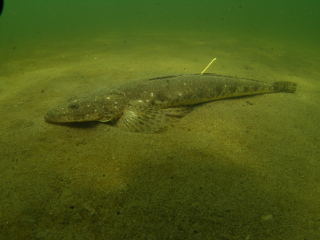 Registration:
To reserve a free seat click here
Registering helps us plan seating and catering, which will include lunch and refreshments.
Seats are limited so register early!
Symposium program (DRAFT)
9.30 Registration/tea-coffee
10.00 Welcome to country (Gunaikurnai) (10 mins)
10.10 Introduction/overview of symposium, why we are here, RFL project (Craig Ingram) (10 mins)
10.20 Keynote: representative from the Gunaikurnai Land and Waters Aboriginal Corporation (30 mins)
10.50 Keynote: Kaj "Bushy" Busch (30 mins)
11.20 The life of a Dusky: what science has told us (Dr Paul Hamer, VFA) (20 min)
11.40-12.00 Morning tea (20 mins)
12.00 Recreational fishery management history of Dusky flathead in Victoria (Kate Simpson, VFA) (10 mins)
12.10 Status of Dusky flathead populations in Victoria (Simon Conron/Paul Hamer, VFA) (20 mins)
12.30 Opportunities for enhancing Dusky flathead fisheries – RFL flathead stocking review (Dr Brett Ingram, VFA) (10 mins)
12.40 East Gippsland CMA: Title to be confirmed (Graeme Dear, CEO East Gippsland CMA)
12.50 Panel session – Q&A (all speakers) (30 mins)
1.20 – 2.00 Lunch (40 mins)
2.00 – 2.30 pm Dusky flathead fishing tips and QA (Bushy) (30 mins)
2.30-3.00 Conclusion and next steps-