More fishing platforms and cleaning tables
Better facilities make a good day's fishing great, which is why we have built more fishing platforms and fish cleaning tables as part of the Go Fishing Victoria plan (phase two).
Fishing platforms
Corio Bay, Geelong
Three jetties were upgraded at Lascelles North, Lascelles South and St Helens with help from the City of Greater Geelong. Upgrades include new bench seating, raised kickboards with rod holders and solar lighting, making chasing a flathead, snapper or other Corio Bay favourites easier than ever.
Hopkins River, Warrnambool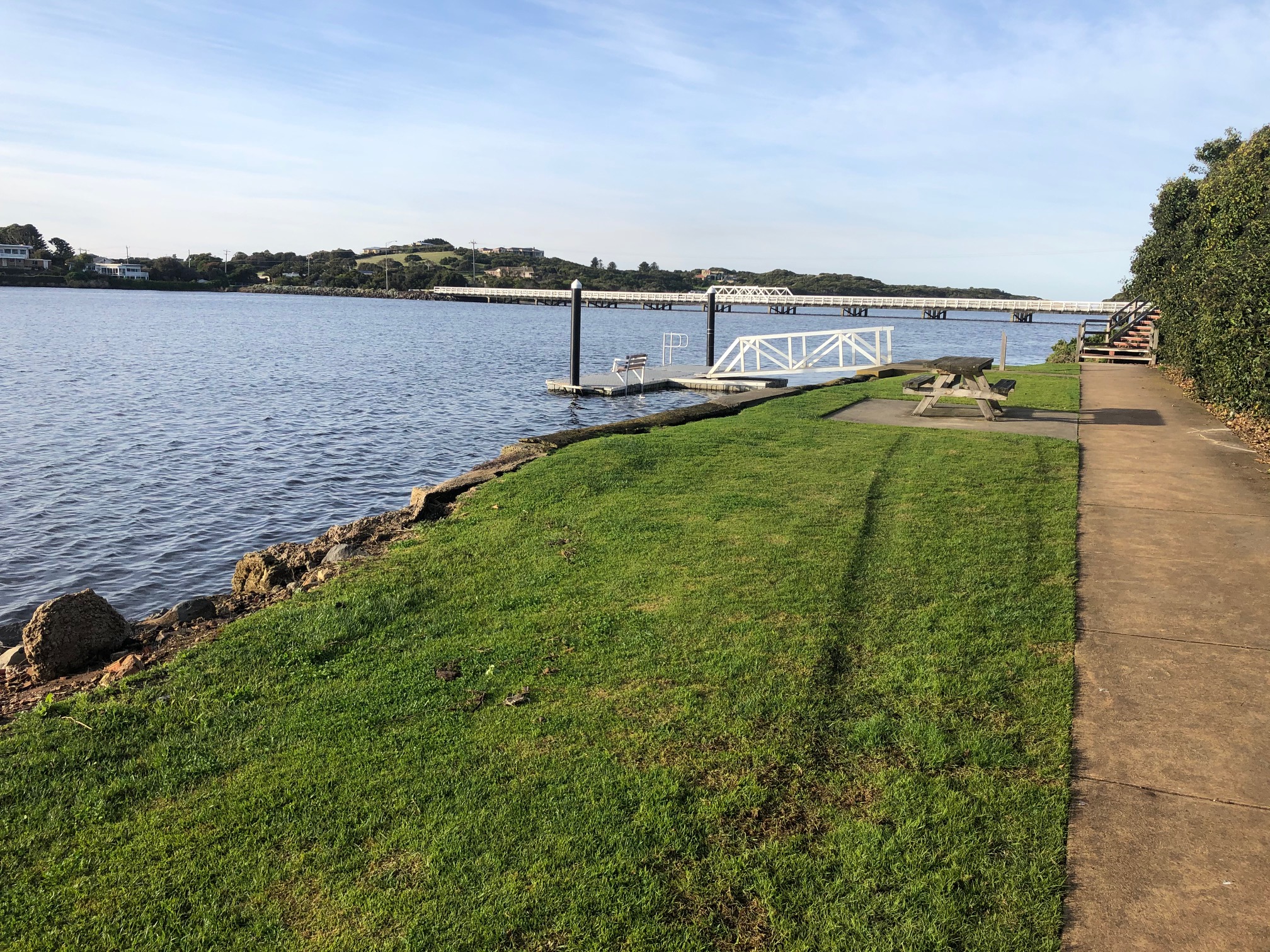 Two fishing platforms have been upgraded at Jubilee Park and in Warrnambool (right) with assistance from the Warrnambool City Council. Upgrades included seating for land based fishers and ladders for kayak and boat fishers.
Barwon River, Barwon Heads
We have upgraded three fishing jetties at Pelican Court and Sheepwash, with help from Parks Victoria, by replacing decking, installing new handrails and adding raised kickboards with rod holders.
Fish cleaning tables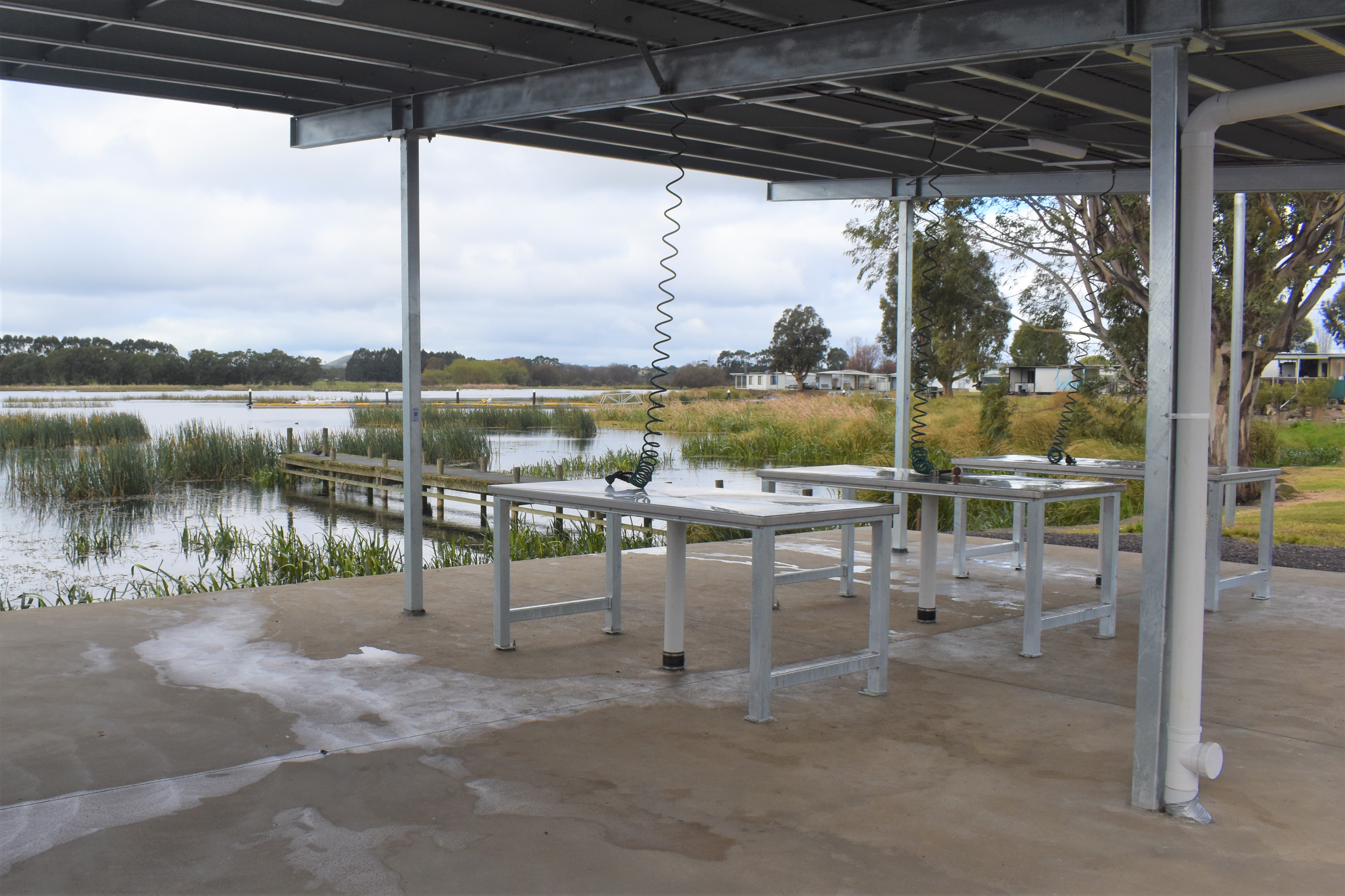 Filleting your fish at the ramp has never been easier now that new and upgraded cleaning tables have been constructed at:
Lake Purrumbete
Three new tables, large undercover area, seating, lighting and running water (pictured on right). Click here to read more.
Point Lonsdale Jetty
One replacement table with running water (pictured below right).
Avalon
One replacement table with manually pumped water.
Patterson River
Four new undercover tables will be coming soon with sensor lighting, sewer connection and running water, catering for up to 16 people cleaning fish at any one time.
Hastings
Two new large undercover tables catering for 12 fishers at a time with sensor lighting, sewer connection, running water through seven taps and all-abilities access (pictured on right).
The Warmies, Newport
One replacement table, new roof structure, running water and lighting (pictured below right).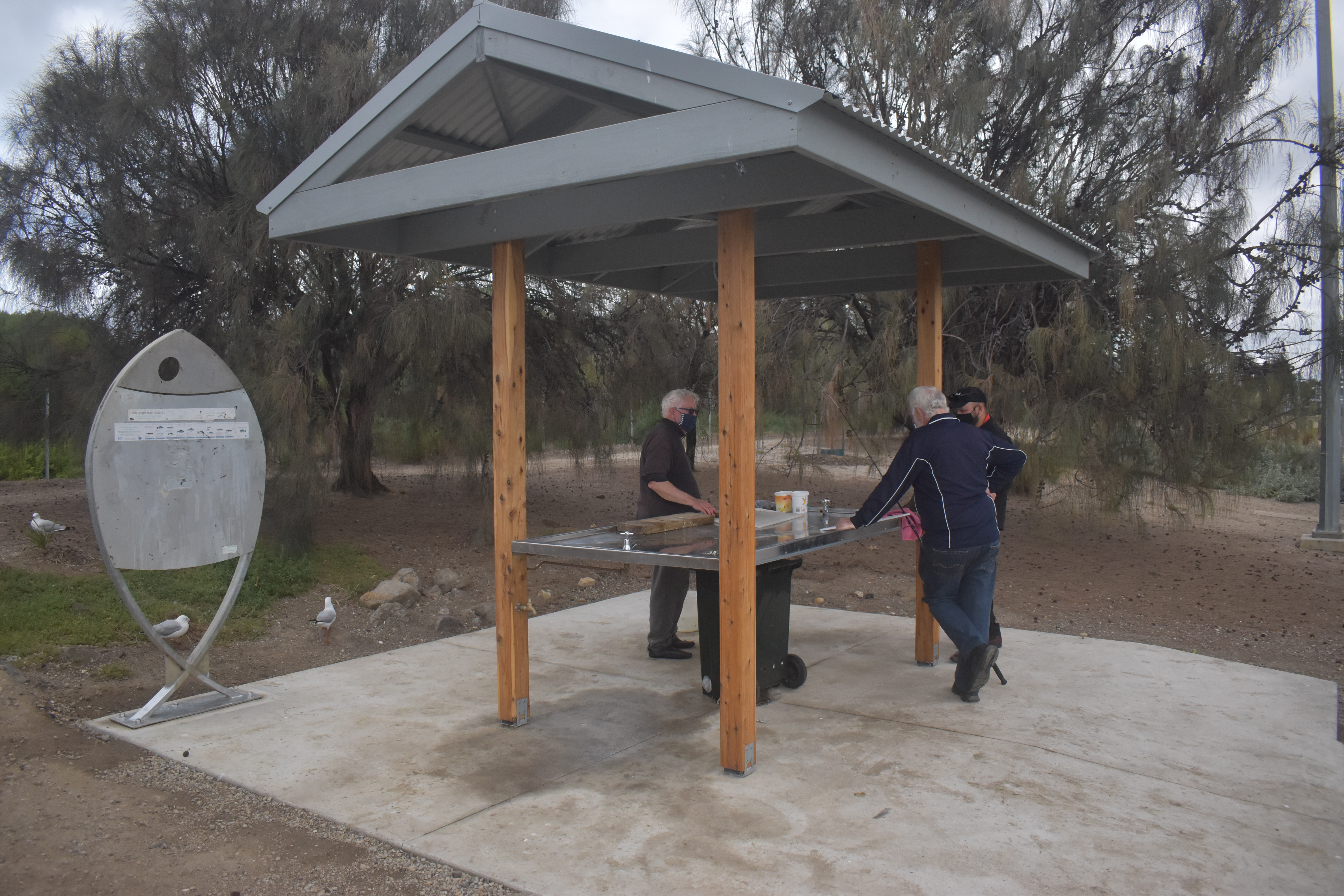 Other fish cleaning table projects are underway at Tarwin Lower Jetty (one table) and Tamboon South boat ramp (one table).